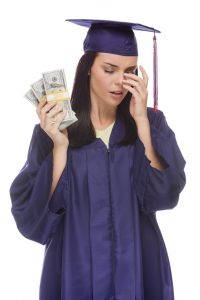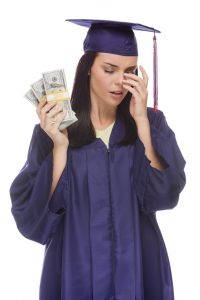 Those with college loans recently got another breather from the Feds. President Biden has extended the college's debt moratorium until August 31, 2022, and it is a welcome development for anyone struggling with debt payments. There is still talk of defaulting on loans, but be careful about taking care of it. A better idea is to look at debt reduction and loan restructuring.
Chop down the figures
Five- and six-figure university debt can be overwhelming, and a person can feel driven by a sea of ​​red ink. Fortunately, there are oars that will help you get to calmer waters. Several programs that will help those with large college debts are available.
Income-driven repayment forgiveness. These programs will offer loan payments based on a percentage of monthly income.
Forgiveness for nurse student loans. NURSE Corp's loan repayment program will pay as much as 85% of the unpaid college debt of qualified nurses.
Teacher loan forgiveness. To qualify, a teacher must work full-time for five years in a public low-income school or high school.
Public Service Loan Forgiveness. This applies to federal student loans, and the program is for government and qualified nonprofits. At least 120 qualified loan payments must be made before relief is given.
Online tools and apps. Unbury.me is a loan calculator that enables a person to develop repayment plans. Mint is a budgeting tool that enables graduates to handle loan payments better. Other tools are available that can make college debt more manageable.
Beware of scams
There are unethical companies that will take advantage of a person's anxiety. Trusting people can be tricked into paying for poorly performed services. As a result, an individual may end up worse off for all the time and money spent.
Management can give a helping hand to employees who are struggling with college loans. Getting help from an experienced professional is a much appreciated service. Nationwide prepaid legal services have a financial well-being benefit that offers excellent advice and assistance.
Employees will receive professional guidance
We have a national network of certified advisors who have proven expertise in financial well-being. These professionals are readily available to help a plan member with college loan issues.
The nationwide advisor will conduct a budget analysis to determine the current financial status of the plan member. The advisor then looks at the available college debt options to determine the best choice for that person.
Advisors will provide suggestions based on practical experience to make college debt more manageable. If there is a possibility of debt reduction or partial repayment of a loan, the trustee will explain how to apply for it successfully. The goal is to improve the financial well-being of a planning member.
No one needs to worry about being embarrassed by a nationwide counselor. We expect empathy and courtesy from everyone who works for us. Many shared ideas are notions that an employee knows little about. A session with a nationwide counselor is very instructive.
The customer works close to us
There is a nationwide advisor in the community for all our clients. We create a relationship with an organization that affects all our activities. We start by designing a comprehensive financial well-being plan with the organization.
It is about explaining our benefits to decision makers and answering all questions. We ask the potential customer to choose which financial well-being benefits they want in their plan. These choices are part of the final document. We will provide streamlined administration and superior membership services. One benefit each employee can use is the result of all efforts.
Unpaid university loans take up a lot of rent-free space in the minds of many academics. A good financial wellness program helps. Countrywide has one of the best in the industry. If you want to know more about what we can do for your employees, you are welcome to contact us as soon as possible.
Source link