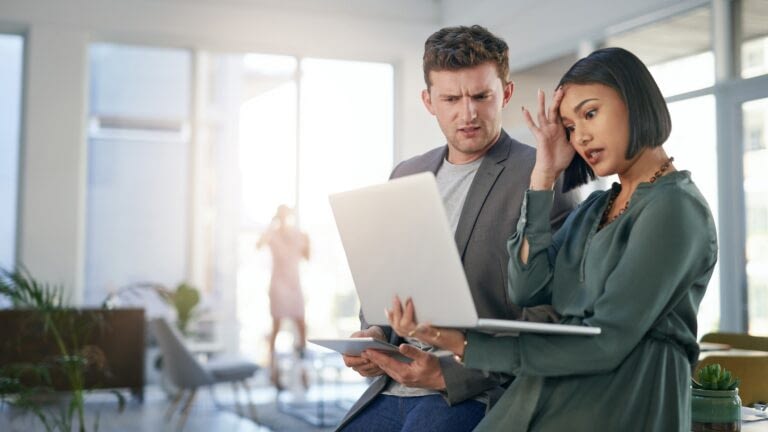 Small to medium-sized businesses store sensitive personal information for their customers, clients and employees. They may be more vulnerable to cyber attacks than larger companies with more well-developed security infrastructure. A cyber attack can disrupt the continuity of your business and lead to a costly recovery process. Your business insurance may not fully protect you if it does not include cyber liability coverage.
What is cyber liability insurance?
Cyber ​​liability is a specialty insurance product designed to protect businesses from Internet-based risks and from risks related to information technology (IT) infrastructure and activities. This coverage can protect your business against computer or technology-related losses, such as phishing or ransomware attacks, or if a laptop or mobile device containing sensitive information is lost or stolen.
What does cyber liability insurance cover?
The damage your business suffers due to a cyber security breach is covered by cyber liability insurance. This can include investigative services and identity recovery, which includes the costs of regaining control of identity data after a theft. It will also cover the costs of recovering your company̵
7;s data after a breach. This policy covers damages due to a cyber attack against your customers or business partners, including customer notices, legal fees and settlements.
Many cyber liability policies cover:
Money lost due to fraudulent third party instructions
Lost business revenue and recovery costs due to a data breach or ransomware claim
Costs of compliance with regulatory requirements and fines
Costs of defense against lawsuits
Expert intrusion response service
Who Needs Business Cyber ​​Liability Insurance?
If your business accepts credit cards, maintains a website, uses computers and/or mobile devices, or collects or stores customer data, you are vulnerable to a cyber attack. Sensitive data may include names, e-mail addresses, telephone numbers, addresses, social security numbers and other personal information. In the event of a data breach, you may be responsible for the costs of notifying affected parties and providing credit monitoring to those parties if your information has been compromised or lost.
You can lose money through fraudulent phishing or get a ransomware claim from hackers. All types of small businesses can be targeted by cybercriminals, including online retailers, consultants, bookkeepers, accountants and doctors.
In what scenarios might you need cyber liability insurance?
Cyber ​​liability coverage can help protect your business in a variety of cyber threat scenarios, including:
Hacking
Threats of cyber extortion
Suspected network intrusion
Denial of Service
Power outage
Security or network malfunctions
Among other things, it can cover a ransom you are forced to pay to regain access to your data, protect you from lawsuits filed by customers or employees due to privacy breaches, and cover your PR costs to restore your company's reputation after a data breach. With cyber criminals becoming more sophisticated and organized today, it is more complicated than ever for businesses to protect their data. Talk to our knowledgeable agent about including cyber liability coverage in your business insurance package.
Source link