In a market that calls for insurers to be agile and digitize at scale, an insurer's mainframe can either catalyze or inhibit progress. While the mainframe was once a valuable core technology function, many older mainframes lack the flexibility to meet the demands of customer expectations and rapid digital advances.
The call for mainframe modernization
Insurers want to reach a digital end-state and embed the enabling functions they need to perform in the cloud with a route that is faster, better and cheaper. Modernizing the mainframe is the last mile towards enabling business opportunities, reshaping operations and driving a cloud operating model.
If we look at the market forces shaping the wider industry, insurance companies called upon to be more agile to keep pace with rapidly changing demands. This is due to a range of factors, from higher inflationary environmental costs of insurance operations and increasing claims, to the effects of the global pandemic and predicted recession. With a high interest rate environment and future predicted volatility, costs must come down, and one of the costs that increases year on year is mainframe maintenance.
If you zoom in on industries within insurance, this need for flexibility is expressed in different ways. Property and casualty (casualty) insurance companies not only need to be more nimble, but must focus on marketing points of differentiation while marketing non-differentiators. The Life & Annuity (L&A) and pension industry will benefit from unlocking distribution, a feat not currently possible because much of that logic is embedded in the mainframe. Therefore, the focus is on modernizing the mainframe to enable digital channels. Group and superannuation insurers are undergoing compressed change – meaning the sector requires a re-engineered business from the ground up to improve customer relationships and gain a competitive advantage – with the group hurting margins and retirement hurting margins and scale. Finally, group and health insurance companies are challenged to drive down the cost base and drive growth, for example by adding a wellness layer to their offering.
From a cost perspective, the arguments for mainframe modernization are clear. The demand placed on insurance infrastructure is increasing, with the need for business capabilities driving the use and cost of Million-Instructions-Per-Second (MIPS). An aging mainframe also has an impact on talent, as dedicated staff will be required to provide maintenance and upkeep – a declining skill set as more and more senior employees retire. Downside, this turns out to be a significant business risk.
Modernizing the mainframe is not just about overall agility, but securing a foundation for important technological transformation. In a recent report on Transforming Claims and Underwriting with AI, Accenture illustrates with extensive industry research that AI has emerged as the transformative technology and critical differentiator in the insurance industry when applied alongside humans. However, AI transformation is not possible unless an insurer has dismantled and updated mainframe platforms first.
Results of mainframe modernization
Modernizing the mainframe offers some compelling benefits. By running in a cheaper environment, operating costs are drastically reduced, and using a more modern platform dramatically reduces the cost of platform resources. Together, this can result in a 40 percent reduction in operating costs. While these savings are significant, they are not the only benefit. Most importantly, mainframe modernization—through agility, flexibility, and access to critical mainframe data—has a powerful impact on business value. As a recent Accenture blog, Mainframes: The last frontier of cloud migration, points out, customers can take advantage of their mainframe data, which can contain decades of business transactions, and use that data to feed analytics or machine learning initiatives that can provide competitive advantage . The blog post also illustrates the important role mainframe modernization plays in bridging the skills gap – it can counter the problem many companies face as their mainframe experts reach retirement age and can also attract new talent interested in modernizing core business workloads.
Modernization also offers the ability to deploy new features, products and functions much faster and, combined with interoperable applications, promises up to five times implementation speeds. New business opportunities such as the ability to incorporate AI and ML, real-time decision making and data processing efficiency are also unlocked. These benefits can be achieved through conservative adjustments or a complete system conversion. It all depends on the strategic priorities and growth priorities of the insurance business.
New platforms and migration techniques enable compressed transformations
Mainframe modernization is not a one-size-fits-all proposition. It is driven by the insurer̵
7;s unique market needs and the strategic intent of the business. There are a wide range of options available to modernize at a pace that is convenient and necessary for the insurer. Today's mainframe migration technology supports this, enabling automated, fast and low-cost migration to the cloud. These technologies include SaaS solutions, cloud maturity and advancements in migration technology.
In terms of approach, insurers can roll out the following efforts, all of which vary in scope and intensity:
Re-platform: Migrate an application without changing the programming language to another platform/operating system
Re-factor: Leverage Accenture's language migration toolkit to transform from legacy to modern programming language code, using (semi-)automated tools to reduce risk related to legacy skills, increase agility and reduce costs
Replace: Identify a managed service/application that can provide the required functionality, including extracting and migrating data to a new system to reduce complexity and cost
Imagine if: Reshape the business entirely with rewritten and rationalized applications
How insurance companies can begin their mainframe modernization journey
There are nuances in how mainframe modernization is applied in insurance. These solutions differ in intensity from business benefit to the technology used. Application depends on whether the insurer specializes in life and annuities, group and health, pension, personal lines/small commercial and large commercial. However, there are three key steps that determine the direction of any mainframe modernization journey:
Define business priorities

a. What are the highest priorities for the business?

b. How do they match the main problems caused by running on the mainframe?
Identify budget constraints

a. What budget is there today?

b. How much time is available to realize ROI?
Determine capacity for transformation

a. What is the IT team's capacity for transformation?

b. Are there resources available?

c. Does much other change occur?
Following this process results in a unique mainframe modernization plan.
Accenture's mainframe insurance modernization approach helps you develop a journey aligned with your goals. Contact us to get started.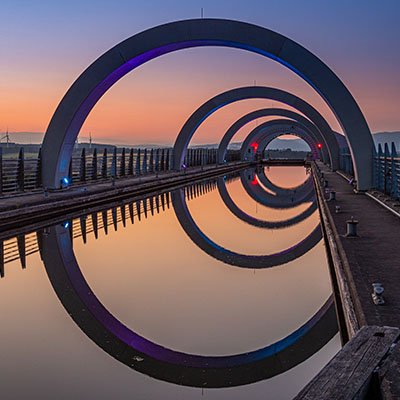 Fueling the future of insurance: Technology modernization, such as AI and cloud-powered data analytics, is helping insurance companies deliver profitable growth both through increased revenue and reduced costs.
READ MORE
---
Get the latest insurance industry insights, news and research delivered straight to your inbox.
Disclaimer: This content is provided for general information purposes and is not intended to be used as a substitute for consultation with our professional advisors.
Disclaimer: This document refers to trademarks owned by third parties. All such third-party marks belong to their respective owners. No sponsorship, endorsement or endorsement of this content by the owners of such marks is intended, expressed or implied.
Source link