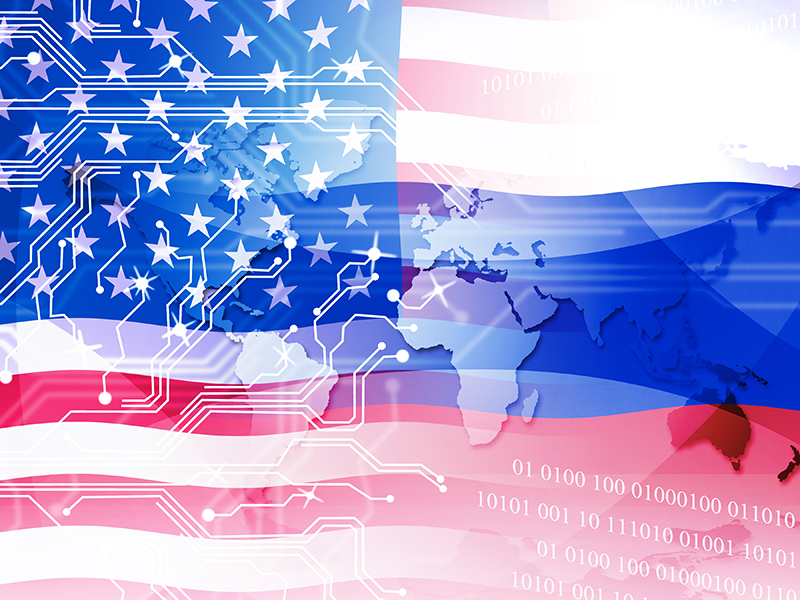 In a recent letter to business leaders and executives, the White House stressed that strengthening the nation's resilience to cyberattacks is a top priority for President Joe Biden's administration. As ransomware attacks continue to increase in both cost and frequency nationwide, the federal government is urging companies to take this evolving cyber threat seriously. sensitive data and require a large payment before restoring this technology or information – has quickly become a growing problem across industry boundaries.
In fact, recent research shows that ransomware attacks have increased by almost 150% in the last year alone. , with the median redemption demand totaling $ 1
78,000 and the average total loss from such an attack exceeding $ 1 million.

While the White House has begun working with both domestic and international partners on various strategies to prevent ransomware attacks, the Biden administration is also encouraging companies to play a role in minimizing this rising cyber problem. Instead of viewing ransomware attacks as a minor cyber risk, the federal government instructs companies to view these attacks as a significant exposure – one with the potential to wreak havoc on their main operations.

As such, the Biden Administration recommends that companies meet with their senior management teams to review their exposure to ransomware and implement these best cyber security measures:
Utilize the best practices of the federal government. Companies should be sure to incorporate the best practices outlined in the Biden Administration's Executive Order on Improving the Nation's Cyber ​​Security. This includes the following methods:

Implementing Multifactor Authentication on All Workplace Technology
Utilizing endpoint detection and response tools to identify and deter suspicious network activity
Encrypt sensitive data to make it less accessible to cybercriminals [Cybercrime

Frequently backs up data. In addition to the best practices of the federal government, companies should also prioritize the secure backup of all sensitive data, images, and other important files on a regular basis. Implementing such backups can help companies stay operational and continue to access important information in the event that any workplace technology is compromised in a ransomware attack. Data backups should remain offline (not connected to important business networks) and tested routinely.
Maintenance of updated security software. To protect workplace technology from ransomware threats, companies should equip their systems and devices with adequate security software – such as antivirus software, firmware protection, and firewalls. In addition, this software must be updated regularly to remain effective. That said, companies should also consider using centralized patch management systems to keep security software on a consistent update schedule.
Ensuring an effective action plan. All companies should have response plans for cyber incidents. These plans describe accurate response protocols and offer steps to minimize potential damage during cyber attacks. Companies should make sure to include multiple ransomware attack scenarios in their response plans and routinely test these scenarios with their cyber security teams. Based on test results, companies should revise their response plans accordingly.
Review cybersecurity protocols in the workplace. In addition to testing their response plans, companies should also regularly evaluate whether their existing cyber security policies, procedures and software are adequate to protect against current risks – such as threats to ransomware. In particular, companies should consider using a third-party penetration tester to review their ransomware defense tactics and overall cybersecurity features. Companies should work with their trusted cybersecurity teams and IT experts to make workplace adjustments as needed (eg, update policies or purchase new security software).
Keep critical networks separate. To prevent ransomware attacks from disrupting the entire business, companies should try to segment their various workplace networks (eg sales, production and companies) from each other rather than having a unified network. Access to each network should be limited to those who use it to perform their tasks. Networks should only allow Internet access as needed. This way, companies can avoid being completely compromised by ransomware attacks with a single network and continue to perform critical functions.
We can help.
Companies working in an environment where it is not about IF a cyber attack will occur, it's just a matter of when .
We must take reasonable steps to reduce the likelihood of an attack, but we must also be realistic and understand that we inevitably, & # 39; Everyone will deal with a cyber attack at some point.
The two most important questions you need to answer as a business owner are:
Will I know how to respond when a cyberattack occurs?
Will my company survive the devastating consequences of a cyberattack?
The planning you make today, the strategic partnerships you have put in place and the adequacy of your Cyber ​​& Data Breach Insurance coverage are all important components that you can surely answer the questions of " will my company to survive after a cyberattack "with a resounding" ABSOLUTELY . "
We understand the negative effects a cyberattack can have on your organization, we "have seen first and foremost how it affects customers. We also know which insurance companies offer the widest insurance coverage to help you recover after an attack has occurred .
But we do not stay there.
The best place to start your own internal business, the security measures you have in place and the checks that are carried out to prevent a data breach.
In addition to covering cyber and data breach liability, we can also offer you several services that help place your company for the best insurance premiums offered by the country's strongest insurance companies. Specifically, we can:
Provide yourself with data security resources designed to keep your data and your network secure
Perform a cyber risk assessment of your business to identify areas of weakness and offer solutions to mitigate exposures
Help you develop and implement an action plan [19659035] To learn more about how we can help simply Request a suggestion we start right away.
Source link