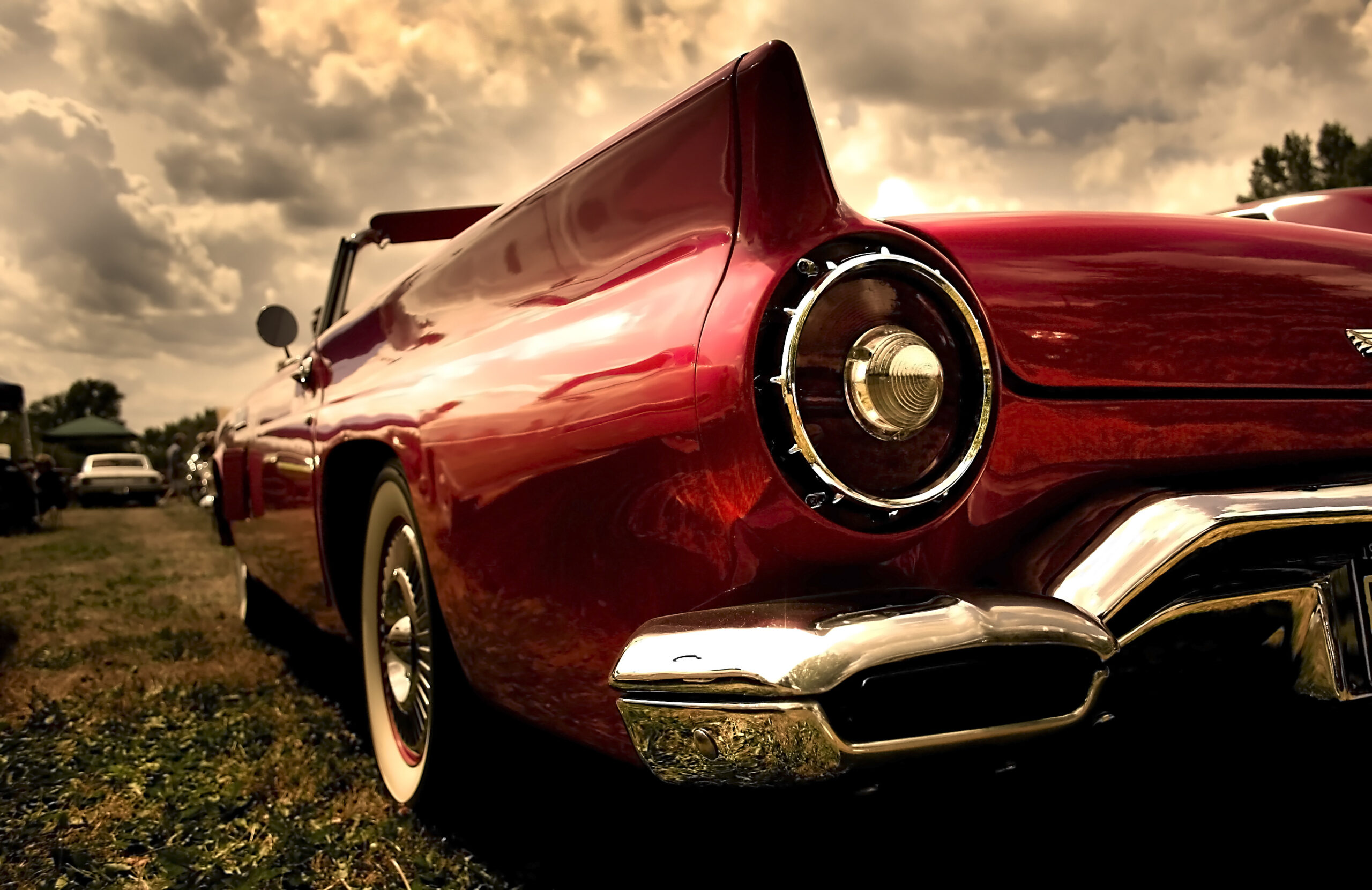 This post is part of a series sponsored by the Cincinnati Insurance Company.
Collectible cars are unique to each owner and so should insurance coverage. At Cincinnati Insurance Company, coverage is tailored to meet your customers' needs. Whether an agent is trying to insure a 1970s Mustang or a collection of 20 luxury, limited edition, high-performance cars, Cincinnati Insurance offers the coverage you are looking for.
To learn more about the key elements of this coverage, Insurance Journal & # 39 ;s Pam Simpson sat down with Cincinnatis Matthew Cluxton Director Private Collections and Michael Salerno Product Manager Personal Lines to talk about the differences between their Inland Marine Capstone Collector Car coverage and their personal car coverage for collector and show cars. Together, they describe the nuances of coverage for your client's valued possession.
How would you define a collector car?
Matt: Our definition is broad because we understand that people collect cars based on their tastes, desires and preferences for unique experiences. In the simplest terms, a collector car or motorcycle is unique or rare in design. It is a limited production vehicle or has limited availability, and is widely recognized for its aesthetic value. In addition, collector cars are generally driven at a much lower frequency than our regular cars. Finally, collector and show cars do not deteriorate over time, but in fact they usually appreciate in value. As such, a collector's car is truly a collector's item.
Given this broad definition, can you explain how Cincinnati Insurance tailors coverage to meet collectors' needs?
Matt: For car collectors valued at $ 500,000 or more, we offer Capstone Collector coverage under our Inland Marine policy. This can be a single car of this value, or a collection of cars. We have some multi-million dollar collections covered by this type of policy, which we also use to cover art collections and other highly valued assets. We developed this product to meet the needs and characteristics of these types of collections and the pricing reflects that. For example, the more cars in the collection, the more credit the policyholder will receive. We will also provide credit for specialized garage and rare driving. The pricing of the cover, even if it reflects the high value of these cars, is generally lower than it would use with a traditional car policy.
For collector cars worth less than $ 500,000, we offer coverage according to our traditional, personal car policy, so that the collector can bundle with his regular cars.
Can you share how Cincinnati works with collectors to determine the value to be insured?
Matt: We work with the insured to agree on the value of the asset, with the help of an independent third party, a sales invoice or valuation. This differs from the stated value, which reflects an asset's actual cash value at a given time. Collectors prefer peace of mind when they know they will get the exact value they put on their car at the time they insure it, rather than the cash value at the time of a claim, especially if there is a total loss.
As a collector's item often appreciates, how do you address appreciation when insuring a collector's car and how does this affect the agreed value?
Mike: For the collector cars that are insured as an extension to a personal car policy, we would set an agreed value and make adjustments for appreciation upon renewal. But with Capstone Collector coverage, we provide coverage for up to 150% of the agreed amount if the market dictates that the car is actually worth more than what we insure it for.
For example, if a car included in a collection listed on the Capstone Collector insurance is insured for $ 100,000 and it is discovered that it is actually worth $ 150,000 in the event of a loss, we would pay $ 150,000 on that loss to the insured. This is a great advantage for policyholders with valued assets, as the collector may not always be aware of market fluctuations to adjust their coverage.
Are there other differences between Capstone Collector coverage and traditional auto coverage agents should be aware of?
Mike: An important distinction between your personal car policy and a collector's policy is that with a collector's policy, Cincinnati will cover diminishing value. If the policyholder has an accident, the collector car can no longer be considered a new condition and that loss of value is not covered by typical car policies. Our Capstone Collector coverage goes in and fully compensates our insured for that loss of value.
Does Cincinnati have a collector car specialist on the team to help with your warranty?
Matt: All of our insurers are trained to take out collector cars and both Mike and I are always available to help with these contributions as well. We are very fortunate to have the car enthusiast and experienced mechanic, Jon Winstel as our personal line department collector, car liaison and valuation specialist. Underwriters are also supported by our continuous market research to ensure that agreed values ​​are consistent with the market today.
Does Cincinnati restrict the mileage of a collector car?
Matt: For our Capstone Collector coverage, there is no mileage restriction on the policy. In the language itself, we only state "rare use", which is broad, but offers flexibility for the insured. It is understood that these types of collector cars are not driven often.
Mike: Similarly, there is no limit to the mileage of the collector car coverage, but overall our insurers make sure that these are really redundant vehicles and no driver in the household would trust the collector car for normal driving needs. .
What is the coverage for restoration in the event of an accident, repair or even spare parts?
Mike: The Capstone Collector policy recognizes that certain repairs, while making the car usable again, do not restore the car to its previous market value. Again, it is the value of the reduced value coverage, which would provide financial compensation to the insured for the lost value. We also cover spare parts up to $ 10,000 in the event of accidental damage.
On the personal car side, we offered the normal repair costs for your regular car. For spare parts, we also offer an additional $ 1,000.
What type of coverage is made available for newly purchased supplements to an insured's collection?
Matt: With Capstone Collector coverage, we provide full purchase price coverage for up to 90 days after acquisition. This offers convenience for collectors who buy abroad with long delivery times, as well as weekend purchases when agent offices are not open.
Mike: According to the personal car policy, a collector has coverage for 15 days, and it will match the coverage of the other passenger cars for comp and collision. If the collector wanted to reduce the value coverage of the collector's item, it would be important to talk to an agent as soon as possible.
Are there any other services that you provide to policyholders?
Mike: Roadside assistance is available with all our auto policies. With Capstone Collector approval, it is available up to 125 miles from the garage and is available 24/7. We offer our policyholders an Uber-like app to contact our service immediately, providing peace of mind as they monitor the development of assistance on its route. If an insured person prefers to call their own towing company, we offer up to $ 350 compensation for towing costs.
For agents seeking coverage for collectibles, how would you describe the Cincinnati experience?
Matt: We really are a single store. While we write these auto policies for collectibles on one line, which means they do not need to be packaged with other coverage, they can be combined with the full range of coverages we offer for homes, cars and collectibles. We have seen many opportunities for agents to expand their relationship with a client in addition to insuring the collector car by offering the extra coverage we have available. This is not possible when you apply for this coverage with a specialist provider.
By working with the experienced team at Cincinnati, we help you choose the best coverage to meet your customer's needs – based on the fundraising they like to do!
Takeaways for insurance agents and car collectors:
Collector car cover is not a cookie cutter cover and should be adapted to the unique characteristics of the collector cars. It is crucial for the collector's peace of mind and adequate coverage that the policy is written based on agreed value, with an acknowledgment of appreciation and includes coverage for diminishing value.
Getting to know your customer's collection can provide an excellent opportunity to interact with the customer around lifestyle, homes, and other valuable items that require coverage. By working with Cincinnati, all of these insurances are available through a contact for easy underwriting and service.
---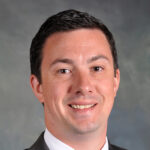 Matthew Cluxton is the Director of Private Collections at Cincinnati Insurance Companies. Before joining Cincinnati in 2016, Matthew spent 9 years with AXA Art Insurance, now part of AXA XL, where he oversaw the underwriting and business development of specialty art and collectibles. Matthew Cluxton on LinkedIn
---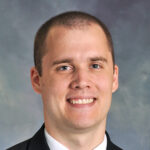 Michael Salerno is Product Manager for Personal Lines at Cincinnati Insurance Company. An experienced actuary and product manager, Michael has been in the company for 5 years, as a leader in product development and pricing for passenger car umbrella and car. Before joining Cincinnati, Michael was an actuary with Liberty Mutual. Michael Salerno on LinkedIn
Topics
Car
Source link