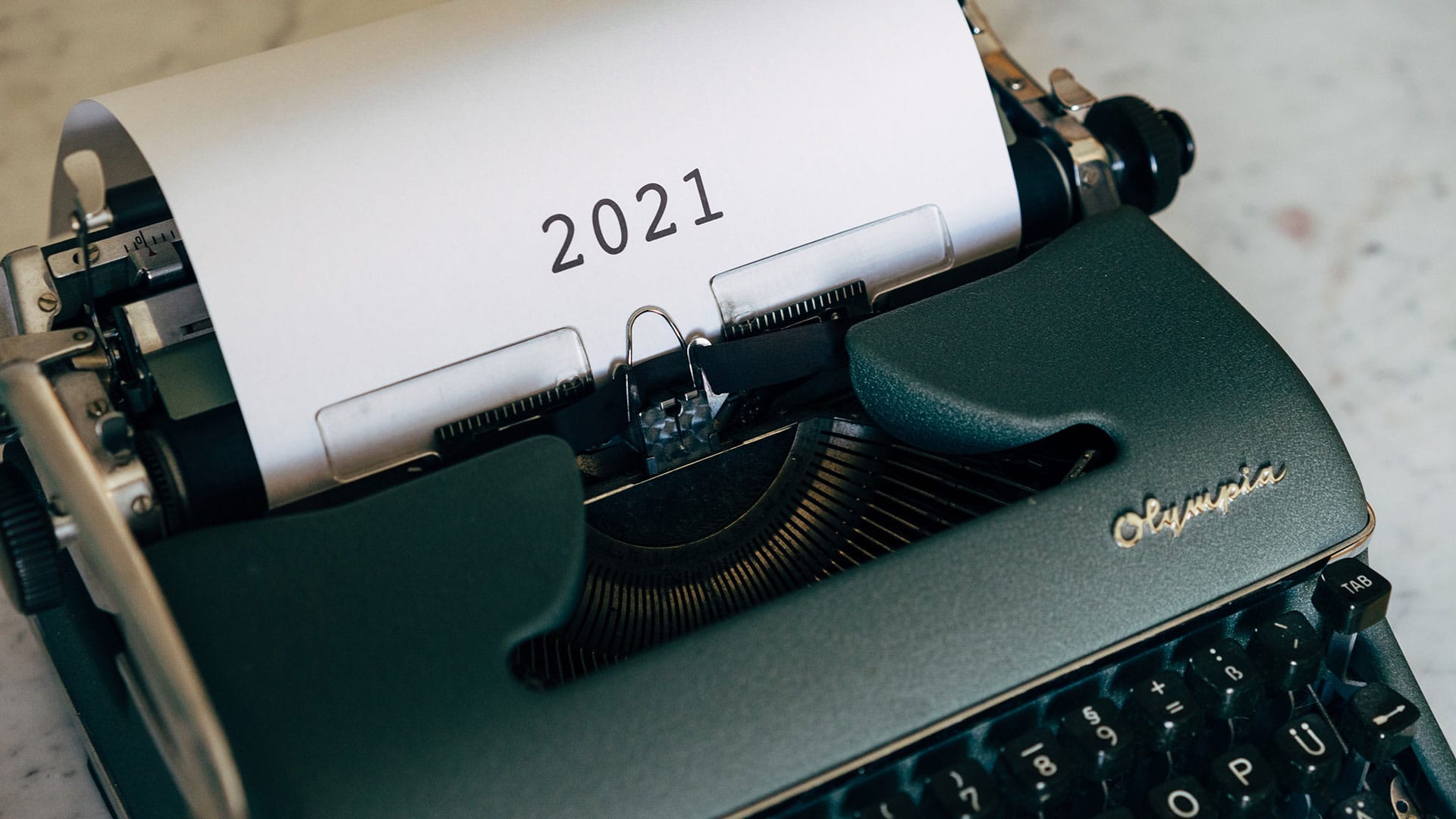 It's that time of year again. Strategies are updated. Priorities and plans are set. Budgets are running out (or are still tormented). And business and technology initiatives are prioritized accordingly.
But this year is different. Change and uncertainty have blown in like a strong wind, tossing business and technology priorities around, sending some to the back and placing others on top of the pile.
What we all realize, however, is that the status quo budgets for the business and the technology no longer exists. Progress is happening too fast. Change is a rewriting process. Our ability to predict tomorrow's operations and use of technology is supported by our ability to predict with certainty tomorrow's customer keys, let alone external dynamics. There is so much to think about that it can feel overwhelming. We need a new way of thinking about the future that recognizes planning and budgeting realities while accepting the world's propensity to change.
To cover our heads around this new planning world, I brought in two "deans" of insurance disruptions ̵
1; the experts and book authors, Rob Galbraith and Bryan Falchuk. Both are well-known industry veterans and speakers on the subject of industrial change and recognized industry influencers.
Rob is the author of The End of Insurance as We Know It . Bryan wrote The Future of Insurance: From Disruption to Evolution . They joined me for a talk on our webinar, Planning and Preparing for Tomorrow – Today: What You Need to Focus on for the Future of Insurance. In today's blog, I would like to highlight the highlights of our conversation and encourage you to listen to it.
Where are insurance companies today? What is the state of digital transformation?
We started the conversation with an industry perspective. Although there have been some bright spots in the industry throughout the year, we have also seen some obstacles and hiccups. When you look at our premium growth, we do not grow at the level that many other industries are, nor do we get the profit margin that most companies are expected to achieve if they were owned by venture capital, venture capital or held publicly on the stock market.
Insurers face many operational challenges – mostly because our business models have changed little in recent decades. Moving market boundaries around people, technology and insights makes us re-evaluate and invent our business models. These market changes are forcing most insurers to fully imagine insurance policies. The driving force is the customer and their needs and expectations.
As an industry, we often talk about business transformation, but we really need to talk about digital transformation. Leaders quickly track their investments in key areas to accelerate digital transformation.
What does this mean for transformation planning for next year?
Rob Galbraith
"Many organizations are already on digital transformation journeys, and these journeys can be several years. They are taking a step to remove older systems that may have existed since 70 – or the beginning of the 80's, but so much has changed in the last five years.
"Motivating them is the need to move to the cloud and the desire to make nuclear systems a platform or ecosystem that opens them up to integrated with a variety of partners.Transport companies want to open their pipelines because they do not know what start will be founded today that they six months from today want to integrate in their system.The question is that we drive down the highway of 70 miles in hour and we try to reshape the car on the go .
"Although it would be tempting to pause or delay, we & # 39; to see airlines that have already made these investments begin to lead the package. Instead of delaying or slowing down, carriers should try to match the accelerating curve.
So what Rob mentioned leads to two very basic questions related to budgeting and planning: prioritization and time lines . How can insurance companies be transformed on the go? Do they really have to re-prioritize so much? How can insurers be transformed quickly and smoothly when the need arises?
Bryan Falchuk
"So you are an insurer and you want to make sure your platform has the ability to take advantage of all of the different tools from companies with witty names that come out every week. New technology is emerging. We must be able to take advantage of them on the go and replace them when something better comes. To do this, you can not look at this as a massive monolithic system. It's a big company that scares everyone. Break it down into a kind of Agile methodology with smaller implementations of flexible tools that are point-specific transformations.
"In many ways, this is a mentality. But it is a mentality that must be included in the budgeting process and the budgeting process is something that we are all meeting right now.
It can be good to go back a moment and consider the budget confession from an organizational level. The pace of the transition to clouds surprised many companies. It has been amazing to see how quickly the technical architecture changed with APIs and microservices. For many insurers, their technology investments over the past ten years have left them in trouble due to the depreciation of investments. Budgets actually force their hand. They need to find a way to get to the cloud, because it will give them some flexibility and resilience as the business grows and contracts. Waiting 2-3 years can be dangerous and put insurance companies further behind.
Bryan Falchuk
"The time scales are very different, especially when you talk about working digitally. You can not think ahead 18 months. That does not mean you have to make decisions. But that means you change how you make those decisions.
"The idea that we set the budget once a year and we work according to that budget is tough. What if something was not budgeted, but it is needed for survival or is a game changer or can help the company take a huge opportunity that just opened … and it does not fit the annual budget? We need to look at the concept of budgeting. Digital does not happen once a year. Everything changes too fast. "
Rob Galbraith
" It would be great if companies could have some kind of continuous budgeting cycle. You have a challenge to be in this difficult budget environment. You need some security. But if you are looking for 18 months, it can change radically. It's about strategy. Your strategy cannot be changed every three months. You look at the landscape. When you think about your business and your competitive advantages, will these continue to be your competitive advantages? What are your core competencies? You can not be the best at everything, so what are the true differences for your business? Which are the ones you simply need to keep up with? Decide how you carry out your strategy and then the project portfolio will organize itself. Rob
Rob then pointed out the value of looking back. Companies are often so forward-looking that the decision cycle is carried out with reactions that are not linked to organizational learning. It's fascinating how this relates to the budget.
Rob Galbraith
" One of the most important things I do not think companies do enough is to formally document the assumptions they make. When you look at the environment today, you make assumptions about your company and how you should move forward and how the environment is changing. You probably need to review these assumptions every six months or so.
"You might say, 'Six months ago, when we built this plan, that's what we thought would happen in 2022 or 2023,' but in reality, when six months have passed, the thing you thought would happen too expensive to do – you may now be able to do much cheaper and faster than you ever thought possible due to how fast the landscape is changing. "
So, the lesson here is that budgeting too far ahead is not only dangerous for uncertainty about market trends, it is also dangerous for assumptions about what resources are needed to achieve your strategic goals. Time flies. Technology costs (for specific technologies) fall over time.
Rob suggests: "If you look at these things from a portfolio perspective, you not only need to go to the next project on the list.You can evaluate your portfolio and your previous assumptions and ask yourself if these assumptions still remain.If they have changed you may need to prioritize what is in your budget portfolio.
This fits with what I pointed out in one of my recent blogs, Strategic Planning in the "New Normal" Digital Insurance Age. . "Future-ready, digital business models are moving some insurance companies to the top of the competitive landscape, in part because of their forward-looking flexibility. According to a recently published article in McKinsey, those who are leaders are financially profitable by a large margin.
What is interesting here is that COVID-19 only accelerates these marketing strategies. We can almost in real time see the increased growth of insurers who are fighting for change. Digital priorities take precedence and we are witnessing how those who were prepared are progressing and how those who are currently preparing to catch up.
In the coming weeks, we will highlight which specific tools and changes seem to make the most impact for insurers. Which ones give the fastest returns? Which implementations are best for preparing the organization for a business model change? Who enables their digital transformation?
To listen to the whole conversation, be sure to listen to Planning and Preparations for Tomorrow – Today: What You Need to Focus on for the Future of Insurance.
Source link