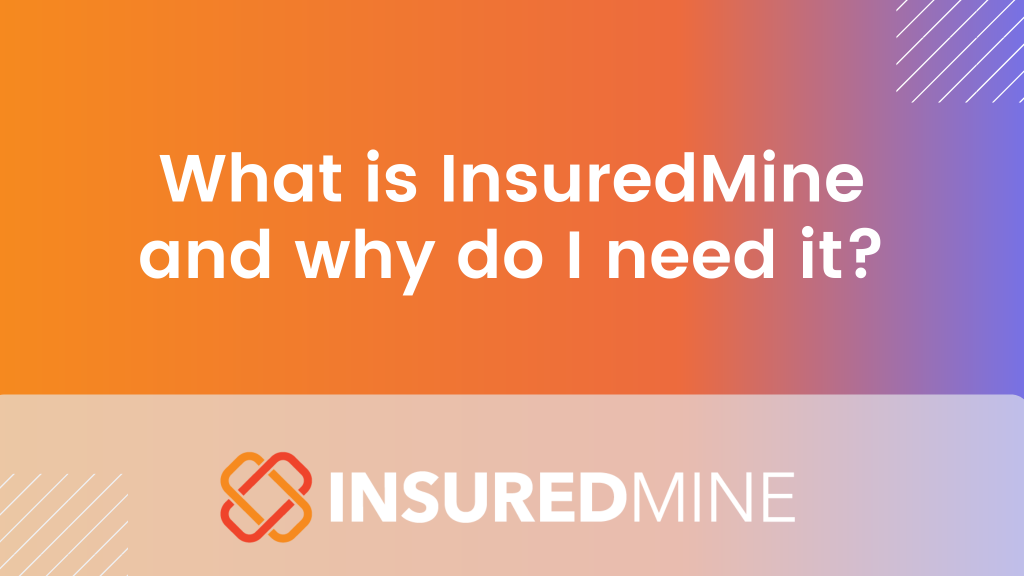 You may be wondering what InsuredMine is, what the hell we do and why you may need an integrated CRM / marketing automation platform for your agency management system.
Well, you're lucky and you've come to the right place.
To tell the story and the value, we must start at the beginning. During the early days (late 70s, early 80s) the primary need for agencies was to help with accounting and thus Redshaw by Agena was born. From there, other systems were created and the functionality grew, but really only to focus on policies, commissions and their original goal, account. Without going into the whole story here, you can read more about The development of the agency's management system here. What we can take with us from this is that the agency's management system is absolutely necessary for an agency of any size, but it solves only a fraction of the needs it has.
Enter the 21st century and beyond and the market has begun to change. The Internet is growing, increased competition is everywhere, it is more difficult to find talent, retaining our customers is more difficult and our competitors are investing heavily in sales / marketing technology and strategy. It is enough to keep you awake at night and reduce your potential for growth at the same time. It makes us ask ourselves the question, are we evolving at the pace the insurance is?
Now look at 2018, InsuredMine comes to market with a simple vision and goal, to turn your policy-oriented agency into a sales / marketing-savvy business. With InsuredMine, you become the hero of your own history with a fully integrated go-to-market platform together with your agency management system.
With all the new challenges you face and more to come, you need additional help to increase your conversion / retention rate, round accounts, do more with less (automate) and save your employees time on repetitive tasks so they can spend more time to do their actual job every day.
Feel free to check this out 10 minute demo of Insuredmine or book a demo here with one of our product specialists here to see how big and small agencies are changing their game.