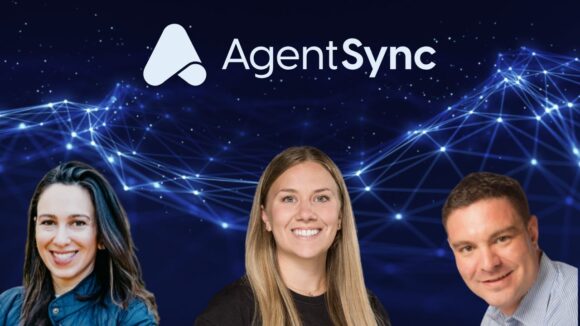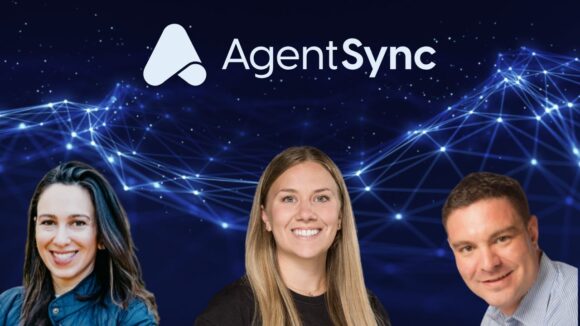 This post is part of a series sponsored by AgentSync.
AgentSync̵
7;s roots lie in the pain points of the insurance industry: The premise started from insurance professionals looking at manual and repetitive producer license compliance processes and thinking "there has to be a better way."
As we continue to grow and change, we will rely heavily on the voices of our customers as well as the shared experience of our team, who often come from industry backgrounds and are attracted to the premise that the industry's backend processes can be simpler.
Take Sandy Allen, for example, who is a solution architect within the insurance vertical. She has been with us since the beginning and happens to be our fourth employee (we are now over 200). If you know AgentSync, you know Sandy Allen, a key employee who brings a wealth of insurance experience to our company. Sandy exemplifies all the qualities an insurance company would look for.
Sandy Allen – a highly experienced insurance professional looking to scratch the itch
Sandy joined AgentSync nearly three years ago when our founders Jenn Knight and Niranjan "Niji" Sabharwal were looking for an experienced insurance professional who not only understood the "plumbing" of the insurance industry, but who was also a visionary.
Sandy accepted their proposal and came on board with over 30 years of experience in the insurance industry. Many of her previous positions involved helping insurance companies streamline their processes and become more efficient, and she often served as an internal knowledge base. Sandy had always felt there had to be a better way to handle producer onboarding and compliance, so it was a breath of fresh air to begin this new journey with two professionals who shared and acted on her dream of automated compliance.
What our founders discovered in Sandy was not only a highly experienced and competent insurance professional, but a person who knew the insurance industry needed a technology upgrade. As we have continued to grow, these qualities are shared by many team members here at AgentSync.
And there are many other infamous Sandy Allens within our ranks. They share similar characteristics and experiences, and we will explain why and how that benefits all our customers.
A selection of AgentSync employees who started in the insurance trenches
AgentSync is filled with professionals who have a deep understanding of, as well as pedigree in, the insurance industry. Some even come from long family legacies in insurance, basically born to be insurance professionals. The stability of the business attracted many, as did the chance to help people recover from misfortune. When AgentSync arrived on the scene and made a splash, these insurance professionals were immediately drawn to their mission to make compliance and producer onboarding easier and faster.
The following are three profiles of dozens of AgentSync employees who bring a myriad of insurance experiences and a true understanding of the business, inside and out.
Kristen Bryant – Director of Product Management, Contracting
Kristen has an inspiring story that began 13 years ago in licensing and contracting and led to her founding her own company, eContractPro, which AgentSync acquired in 2022.
For much of her career, she had to use paper documents and multiple electronic systems to "break down the whole process [licensing and contracting] together." She knew this existing manual process was not the most efficient and founded her company to address the daily pain points she experienced. Her extensive knowledge of the need for BGAs to quickly and easily contract their insurance agents has been a blessing for us here and our clients, we are grateful to have her experience and passion for this space within our organization.
Andrea Noravian – Product Manager
Andrea has been in the insurance industry since 2011, where she started as a producer and served as a captive agent for New York Life. She has since held roles in everything from compliance to call centers. During her time as a producer, she "literally had a briefcase full of paper applications" as she traveled around the Tri-State area (New York, New Jersey and Connecticut) meeting with clients and closing sales. Andrea ultimately landed here at AgentSync because she knew there had to be a better way to help producers, and the industry as a whole, become more efficient.
Dustin Poland – Strategic Account Executive
Dustin started in the insurance industry as a small claims adjuster where he "got yelled at all day" trying to explain to policyholders that "this is what your policy says." Although he was admittedly stressed, he was able to gain solid, fundamental experience in the industry. How did Dustin get the insurance bug? It runs in the family, as his mother worked for State Farm for many years. Dustin has also sold artificial intelligence (AI) tools to insurance companies, proving that he not only has "in the trenches" insurance experience, but he also has a very important technical acumen.
The insurance industry is at the core of who we are
As you can see, we are essentially our customers. Many of our employees have held positions in the insurance industry that actually enjoy the benefits of AgentSync's technology. We understand the daily struggles that the industry's unsung heroes face, and we help make their lives a little easier.
Understanding our customers when we have walked in their shoes also informs how we build our products. The "Scratch Your Own Itch" theory of how a successful business is born is alive and well here at AgentSync.
What makes an AgentSync employee stand out is deep industry knowledge with an eye to the future. They know that technology is the key to unlocking impressive efficiencies that lead to happier employees, successful recruiting efforts and higher revenue.
People are the heart of an organization, and their experience and skills can create a culture of excellence. AgentSync is comprised of tech-savvy employees with extensive insurance backgrounds, creating an unparalleled insurtech workforce. See how AgentSync can help you build a cutting-edge and effective culture at your company.
Substances
Agencies
Interested in Agencies?
Get automatic alerts for this topic.
Source link