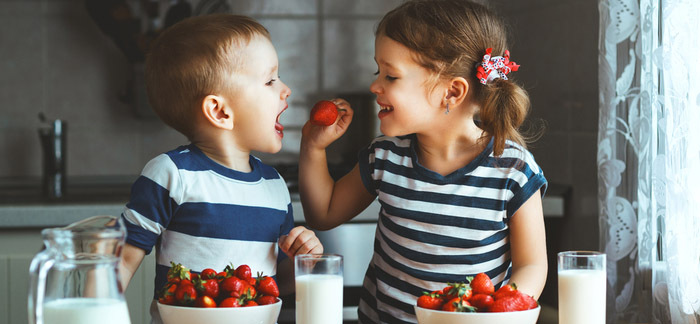 As a parent, you are aware of how much energy children have and how little you have compared to them. By being active together, you can take care of both of these issues. Incorporating a health and fitness program into your family's daily routine is important for your child's growth and development.
Parents are the best role models for children. They see them as their mentors, educators, supporters and safety blankets. They think that whatever you do as a parent is acceptable. Being fit and physically active is no exception. In this article, we will help you learn how you and your family can live healthier lives together.
Why is it important for families to have time together, habits and traditions?
There is no denying that it is crucial for your children̵
7;s well-being to spend time as a family. Let's start by discussing the health benefits of exercising as a family.
Everyone knows the importance of exercising, but most people often find an excuse not to do so. You may be too busy, may not be motivated or do not know where to start. Maybe you feel that it is too hard to train. It is important to note that when working together as a family, you do not always have to push your limits. Even moderate activities such as walking and gardening can make a big difference.
By making small changes, you and your family can still enjoy many benefits. One of the most common reasons why people exercise is to lose weight. But this is not the only benefit.
Training together as a family, even if only for a few minutes, can help you:
Maintain flexibility
Improve your mood
Improve joint stability
Increase your range of motion
Improve memory
Increase self-esteem
Reduce the risk of diabetes, stroke and heart disease.
Let us now turn to other benefits of training together as a family.
It is crucial to set aside some time with the family for healthy activities. Studies have shown that families who spend quality time together are less likely to have their children involved in dangerous activities.
You can integrate educational games into your training routine to help them with math, art, and architecture. Just spending time together can result in higher levels of education and better emotional well-being.
Another benefit of having meaningful traditions is the reduced behavioral problems. Your children will be able to learn what it means to be part of a team and work towards a common goal. This will make your children less likely to act out, especially in a violent way.
When families spend time together and develop healthy habits, it helps their children learn and grow in a safe and supportive environment. It will help them gain the much needed confidence they need. It is important that you let them make mistakes and avoid micro-controlling or being critical. You need to let them find their own solutions as it will help them develop problem solving skills.
A simple benefit of living healthier together is all the time you spend together. It will help you catch up with your children and get to know them better. During these activities, you can ask them what their day was like or what is happening in their lives. You have to make an effort to plan activities on your part.
Family bonding time can also help your child become a better person. Caring parents and supportive siblings can make your child more inclined to do good deeds. Performing activities together in an environment like this will also reduce stress hormones and improve their emotional well-being. Quality time for the family can lead to healthy choices and increased academic performance.
Source link