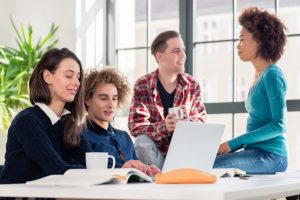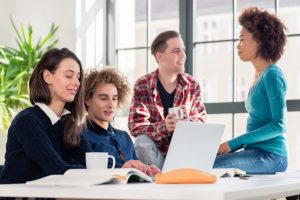 College debt will cause a young employee to panic. A five- or six-figure loan can force anyone to make drastic decisions, including forgoing marriage or buying a house. However, there are ways to deal with college debt that don't require you to destroy your financial future. One possibility is a repayment plan.
What is it?
A repayment plan is a way to pay off college debt without using traditional methods. If a person qualifies, there are several excellent features of a repayment plan.
Income-driven repayment plans allow borrowers to make lower monthly payments based on income and family size.
Some programs will offer lower interest rates, helping borrowers save money over time.
Extended repayment periods
These will extend repayment periods and lower monthly payments in the process, making the total debt more manageable.
Financial well-being is always a concern for a young person. Repayment plans that lower monthly payments and offer forgiveness options can reduce the burden of college debt and make it easier for a person to maintain financial wellness.
You must qualify first
Federal student loans such as Stafford and PLUS loans have repayment options. It sounds like a dream come true, but a person must qualify for a repayment plan program. It is necessary to research and understand the terms of a repayment plan before signing up for one. Much depends on a plan's guidelines.
Typically, a borrower must be current with loan payments or make multiple payments on time. A repayment plan option can be income-driven, meaning the borrower's monthly payments will be based on income and family size. It is an attempt to get the loans paid off without jeopardizing financial well-being. An income-driven plan may require proof of partial financial hardship determined by comparing a borrower's income to debt. Repayment plans may require an applicant to work in a particular occupation or type of employer.
This may seem confusing, but if a person has the right guidance and advice, signing up for a repayment plan is easy. Countywide Pre-Paid Legal Services offers a staff benefit that includes helping borrowers control their college debt.
We have the advisors
Getting good advice makes the whole application process more manageable. Countrywide has a nationwide network of certified advisors who handle everyday financial matters, and paying off college debt is one of them.
A nationwide advisor is available in the community for all our client organizations. These professionals are interested in a plan member's financial well-being and provide excellent advice.
The advisor will explain what it takes to qualify for a repayment plan and how to successfully apply. The advisor identifies important information and helps a plan member compile necessary information. As a result, a person has a better idea of ​​what repayment plans they qualify for and is better prepared than if they tried to do it all themselves. Nationwide provides the help needed to succeed.
Some great financial health options
Our advisors work with other financial areas, such as health care costs and creating personal budgets. We allow our potential clients to choose which options they want in their financial wellness plans. These choices are included in the final planning document. In addition, we will provide superior member services and administration.
We want to assure every potential customer that their employees are important to us. They have superior people skills and prioritize a nationwide plan member. Many problems that initially seem overwhelming are solved with the advice of our advisors.
If you are interested in what we offer, please contact us as soon as possible. We can do a lot of things for your employees and would welcome a chance to explain it all to you.
Source link