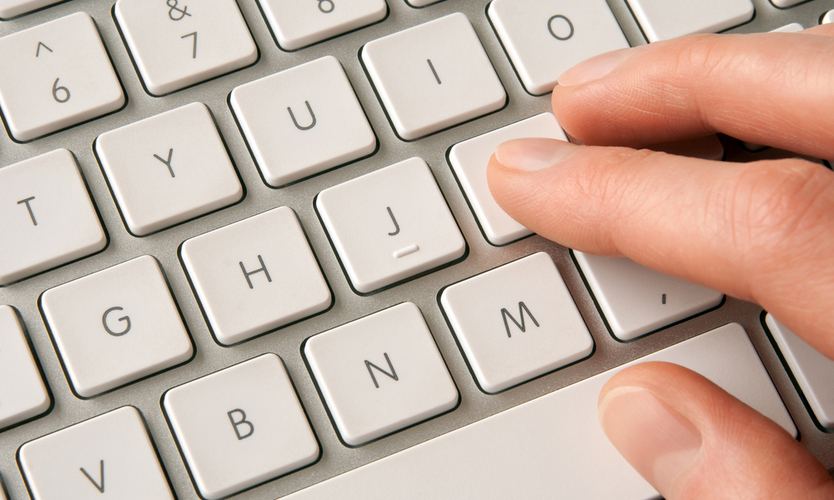 A retired electrical engineer who spent up to 85% of his time typing failed to prove his thumb injury, which he originally claimed was caused by repetitive use of the space bar, was work-related, a Missouri appeals board ruled Tuesday in confirming denial of a claim on work compensation of $ 22,000.
Jonathan Mirfasihi started working for Honeywell Federal Manufacturing & Technologies LLC in 1984 as an electrical engineer and during the last 15 years of his employment he was the program manager with the task of writing proposals. In 2017, Mirfasihi began to experience pain in his left hand and reported it to his employer, prompting him to seek medical attention. Mirfasihi reported that he "wakes up without pain, then pain occurs as his workday progresses" and that the pain was associated "using the keyboard space with his left thumb", according to documents in Jonathan Mirfasihi v. Honeywell Federal Manufacturing & Technologies LLC, filed with the Missouri Court of Appeals, Western District, Kansas City.
Following his retirement later that year, Mirfasihi filed a claim for compensation with the Missouri Division of Workers & # 39; Compensation, claiming he had suffered a "left hand and left thumb repeated motion injury or illness" while employed by Honeywell. as a presenter.
After conducting a hearing and acknowledging evidence of medical records, a judge in the administrative court found that Mirfasihi suffered a compensable injury and awarded him more than $ 22,000 in benefits. shows that his duties were the prevailing factor that caused his thumb injury ", according to documents.
The Commission noted that at the hearing before the Administrative Court Judge, Mirfasihi for the first time explained other aspects of his work that may have contributed to his thumb injury, including using his left hand to carry his briefcase and travel through three sets of heavy doors. Catalog
Catalog
Source link