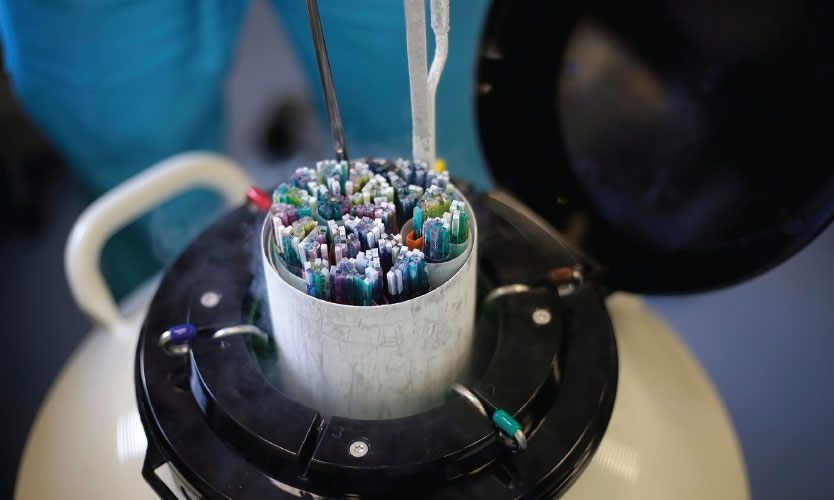 A legal issue that may arise from the US Supreme Court ruling in June i Dobbs vs. Jackson Women's Health Organization is the fate of the many frozen embryos in fertility clinics.
An editorial in the July issue of the New England Journal of Medicine estimates that there are tens of thousands of embryos cryopreserved at IVF laboratories, and unused ones are often destroyed.
While some believe the Dobbs ruling will not affect embryos that have not been implanted in women's wombs, others say that while the ruling does not mention IVF, its scope could determine their fate, especially where there are plans for their disposal.
"It's a nuance that̵
7;s not clear. It will only be clear if things go to trial," said Rob Francis, Birmingham, Alabama-based vice president, health care professional liability, for medical insurer ProAssurance Corp.
"In some states, the law can be interpreted to mean that a fertilized egg or embryo is considered a life, and for a clinic to dispose of it can be considered a criminal act," said Paula Sullivan, Chicago-based senior vice president of Marsh LLC.
That puts many people in a difficult position when it comes to fertilized, frozen eggs, Sullivan said.
Observers point out that Oklahoma law, for example, which was passed before the Dobbs ruling, defines an unborn child as "a human fetus or embryo at any stage of pregnancy from conception to birth."
There's also the question of who owns the embryo, says Pete Reilly, Springfield, Pennsylvania-based North American care manager and director of sales at Hub International Ltd.
What happens if the embryos are in one state and the mother in another? "There are so many pieces in the layers of this onion, I don't think there is an answer yet," Reilly said.
Chris Zuccarini, Radnor, Pennsylvania-based managing director of Risk Strategies Co. Inc.'s national healthcare practice, said the issue could affect other medical specialties such as oncologists, in cases where it is believed that an abortion could improve the cancer patient's chances of survival.
Source link