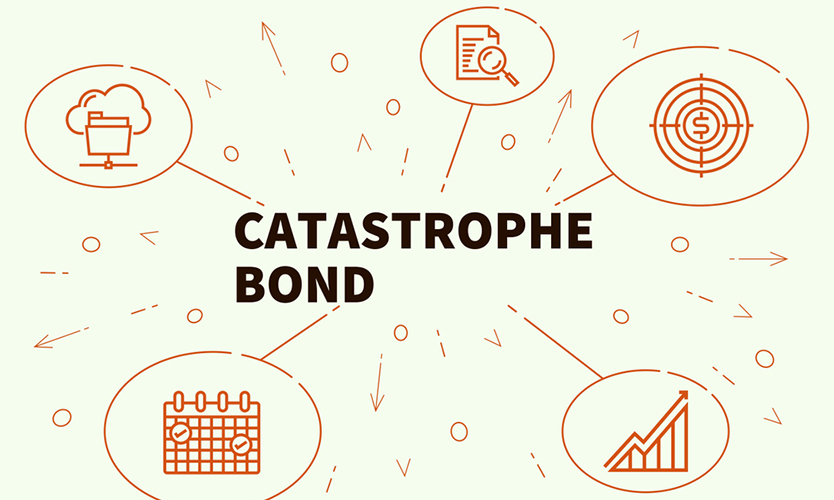 A total of $ 6.8 billion was issued in new insurance-linked securities in the first half of 2020, compared to $ 5.5 billion in new issues in the first half of 2019, said Swiss Reinsurance Co. Ltd. Friday.
However, outstanding capital decreased by 1.35% to $ 29.7 billion at the end of June 30, 2020 from $ 30.1 billion on June 30, 2019, data from the Swiss Re report showed.
This year, it received a robust new share issue of $ 3.96 billion, best in the previous first quarter record-high new share issue of $ 3.6 billion set in 2018, said Swiss Re.
The market saw a break in March when the COVID-19 outbreak shone markets, Swiss Re said. "Financial markets were extremely volatile during this time and the overall uncertainty about the global economic impact of COVID-1
9 created a break in debt issues including the ILS market," the report said.
Markets, corrected weeks later, however. "After a few weeks of stock declines and divestments of interest rates, the ILS market, like other markets, recovered and continued its new issue pipeline," the report said.
A report highlighted in the report involved the disaster-linked bonds issued by the International Bank for Reconstruction and Development that came on the market in four tranches, securing a total of $ 485 million over four years for Mexico's earthquake, storm named the Atlantic and Pacific called storm on a parametric, per event trigger for Mexico
The modeling company for the IBRD series was AIR Worldwide Corp., according to Swiss Re.
Source link