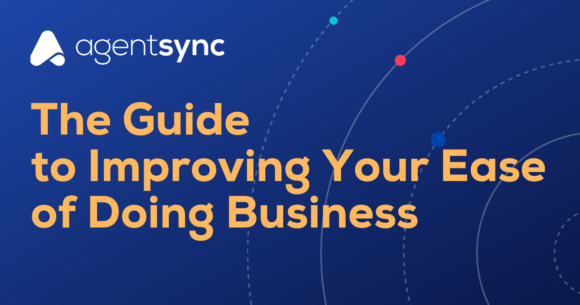 This post is part of a series sponsored by AgentSync.
The guide to improving your ease of doing business addresses the problems of the ancient insurance industry created by decades of operations and compliance teams that have to rely on older systems to maintain large amounts of data.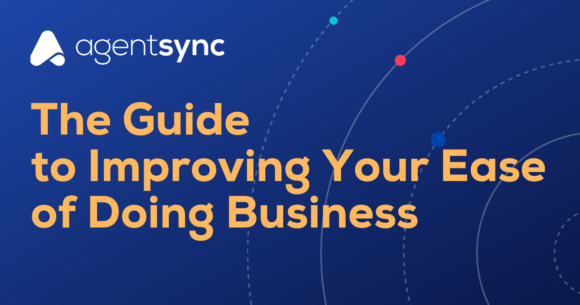 The guide explores how the insurance industry's dependence on outdated technology and manual processes holds back carriers, agencies and MGAs – and what the future holds for those who realize the time is ripe to move forward.
Challenges that are easy to work with older systems
If your team plays copy / paste, email and redial games, then they are probably already very familiar with the main challenges of your simple work. And the chances are high that your producers or other downstream partners are ready for an upgrade of their workflow with you as well.
Your internal teams and stakeholders as well as your external partners can all benefit from insurance tools such as compliance management systems, contract management solutions and other software for managing carriers or agencies. Relying on manual tools to approach these multi-team collaboration processes makes it difficult for your company to be a good partner.
This guide describes how technical solutions can streamline your internal and external processes for efficiency, make your recruitment efforts firmer everywhere and lubricate the tracks with your partners.
By identifying the top barriers to your ease of doing business, this guide also points to the simplest gains you can make by undergoing a digital transformation in your insurance business.
Download this guide to find out how insurance management software can affect areas such as:
Timing is everything; The time for a digital insurance transformation is now
The events during COVID-19 really started an actuarial revolution, with a higher focus on automated workflows, better data management and generally a transition from difficult older systems. But even earlier, a digital transformation was rapidly delayed.
For companies in the insurance industry, digitization of compliance and legal processes is a (relatively) easy boost with enormous benefits for your user-friendliness and results. If this is a line that continues to be pushed back into your budget year after year, it's time. Time to end the loop of manual processes, time to end the chain of producers who fall out of your recruitment pipeline at the last minute, time to change your process. It's time to make life easier for your employees, your partners and yourself, and it's time to download this guide.
The most important insurance news, in your inbox every working day.
Receive the insurance industry's trusted newsletter
Source link