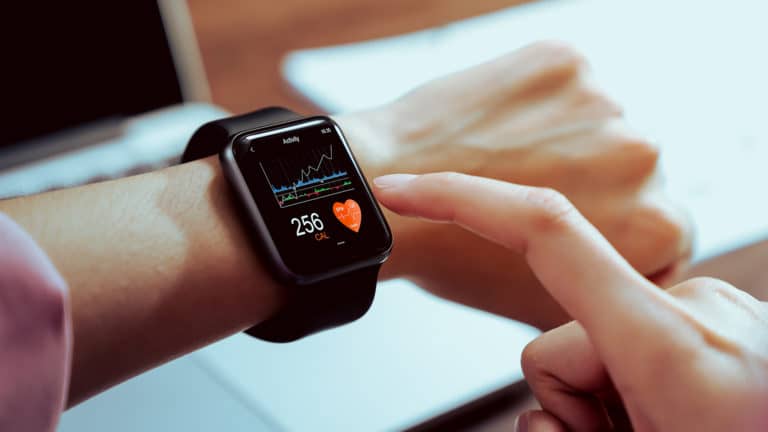 In today's world, you have countless exercise options and may not need a gym membership – fitness apps make it possible to exercise in the privacy of your own home. We've compiled a list of the best fitness apps to help you start the new year off right!
MyFitnessPal: This app tracks what you eat by breaking down the calories and nutrients in different foods and portion sizes. Your customized food diary makes it possible to lose weight by tracking your food consumption. You can also scan barcodes and find healthy, tasty recipes. Losing weight usually starts with dieting, but it doesn̵7;t have to be a struggle, and this app is fun, helpful, and spurs you to reach your goals with expert motivational tips.
Sworkit: If you are a beginner then this app may be the right app for you. Whether you want to lose weight, gain muscle mass, improve flexibility, increase your endurance or reduce pain, you'll find guidance that makes sense. The app works for iPhone, Android or web users.
7 minute workout: Anyone can devote 7 minutes daily to exercise, right? This app is designed to help you stay fit in no time. It offers 12 exercises you perform in just seven minutes, which claims to equal an hour's workout.

EvolveYou: Considered one of the best apps for women of all health conditions. It offers home and gym workout plans, yoga and barre programs, and meal plans. Five personal trainers guide you and can choose between beginner, intermediate and advanced training plans for home or the gym.
Seven: Another 7-minute workout plan, this app can be the perfect choice for your fitness level in 2023. The workout is based on your body weight and must be done daily. The premium version of the app gives you access to a personal trainer who provides guidance on more than 200 exercises.
ARMY: This app is for the health-conscious individual. You set your fitness goals and are guided to achieve them, with a focus on building your confidence and increasing your mental and physical health. Your training program will be adapted to your situation and offers inspiration from training coaches. The app focuses on full body strength and cardio training.
Phyton: This app offers a range of workout plans, including cardio, strength training, HIIT (High Intensity Interval Training), dance, Yoga, Pilates…and so on. You will be guided by celebrities and can join live lessons or access on-demand training.
Beach body: This app offers lifestyle and fitness guidance, with access to over 75 on-demand workouts and nutritional advice options. Most of the workouts are 30 minutes or less; you can upgrade to participate in live classes if you want.
Burn.Fit: This app acts as a journal that tracks your exercise progress to keep you motivated. You can create your own workouts, create a planner to stay focused on your health and wellness.
What is your fitness goal for 2023?
You are unique in what you want for your health and fitness. Whether you are a beginner or dedicated to regular workouts at the gym, love Pilates, Yoga or other exercise programs, there is an app for you. These are just some of the best fitness apps currently available.
Your health insurance plan can provide something special when it comes to fitness. If you wear a Fitbit and track your progress, you may be eligible for credits that reduce medical expenses. Other health insurance companies let you earn points based on your daily steps (15,000!) and earn rewards. For help finding the best health insurance plan, please meet with one of our local agents, who can guide you to the program that best fits your personal goals and budget.
Source link