This year's InsureTech Connect conference brought together an incredible group of carriers and some of the industry's most innovative insurers to connect over the technology that is changing the insurance landscape. ITC provided an opportunity to understand what's happening in the insurance community right now, what carriers are excited about and what's next for the industry. I wanted to share some insights from ITC, including how carriers can take action on the ideas and offerings they learned about at the conference.
AI has reached viable maturity and is fast becoming an industry standard
Everywhere you turned at ITC, someone was showing off their AI expertise. From unstructured data digitization, to streamlined claims management, fraud detection and more, insurtech̵7;s AI is rapidly scaling and diversifying to solve all kinds of business problems. As we mentioned in our recent report, Why AI in Insurance Claims and Underwriting?, AI has reached maturity and is no longer theoretical or futuristic. At the same time, the costs of developing and implementing AI have decreased significantly. The abundance of these solutions at ITC is further proof that AI can meet the insurance industry where it is in place to deliver value. Widespread use of AI throughout business is not only inevitable, it is critical to remaining competitive.
The tension in the space is palpable, but the number of players can be overwhelming
The energy at ITC was inspiring. The conference had an unprecedented attendance and the excitement among the participants was electric. It's clear that carriers are passionate about transformation and what it means for their business. Meanwhile, there were so many companies showcasing their solutions that it will likely be a challenge for carriers to decide which ones make the most sense for their transformation journeys. We think it is most important that:
Have a clear picture of what abilities you think you want to buy or partner for and what you prefer to build on your own. The sheer number of options is overwhelming and curating a more specific set of goals based on the capability category or an aspect of the value chain is critical.

Expect to do some of the lifting when it comes to integration and redesign. While innovation and creativity abound in the insurtech community, many only offer point solutions that serve a specific part of the value chain or industry. You and your teams will need to think about integrating insurtech solutions into your ecosystem and processes.

Keep your mind open to the different ways you and your business can get involved in AI adoption. You can invest in solutions, partner with insurtech providers to create new solutions, or acquire a smaller organization. Decide what makes the most sense for your company's long-term digital strategy.
Despite the hype, there is still much to do
While ITC attendees were clearly excited about transformation and progress being made to make the technology ready for carriers and their teams, what we saw at the conference is just the beginning. There is still a lot of work to do to get where we want to be. Many of the sessions focused on the benefits of transformation, how to prioritize transformation initiatives, and simply where carriers should even begin. This revealed that most operators are still taking the first steps towards digital transformation and that there is still plenty of room for leading innovators to move forward.
It is not surprising that insurance companies are more methodical in their approach to change than most industries. But this year, the momentum has definitely shifted away from talking about transformation and towards action.
Whether you attended ITC 2022 or not, I would love to connect with you about your organization's digital transformation strategy and discuss how you can take the next step with solutions like AI in your business. Feel free to contact me here.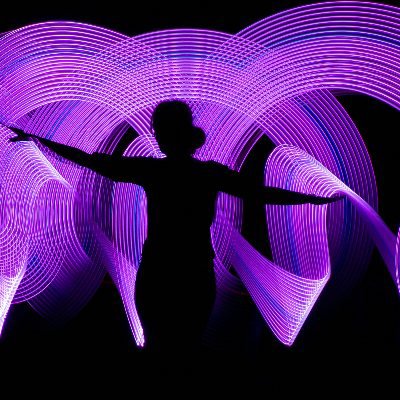 Qorus-Accenture Innovation in Insurance Trends 2022: Our report highlights the key insurance innovation trends shaping the industry.
READ MORE
---
Get the latest insurance industry insights, news and research delivered straight to your inbox.
Disclaimer: This content is provided for general information purposes and is not intended to be used as a substitute for consultation with our professional advisors.
Disclaimer: This document refers to trademarks owned by third parties. All such third-party marks belong to their respective owners. No sponsorship, endorsement or endorsement of this content by the owners of such marks is intended, expressed or implied.
Source link