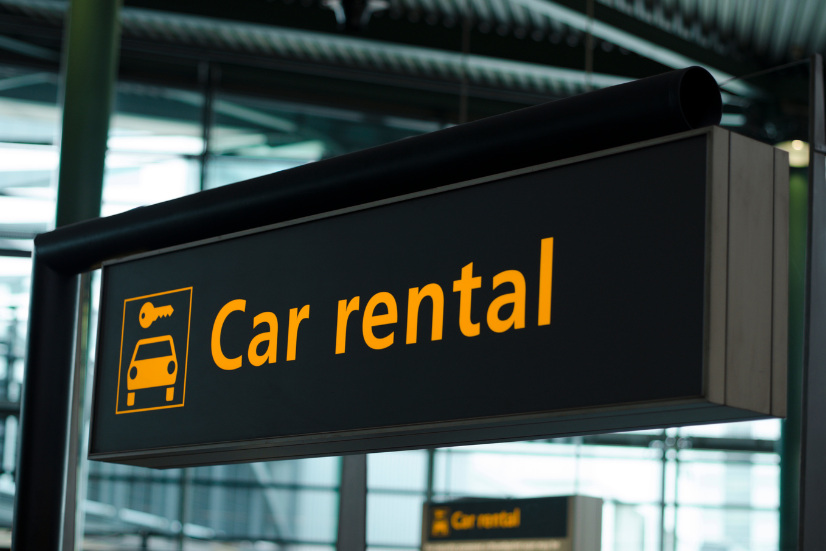 Here's the answer you've come to love – MAYBE.
Insurance is regulated by state law, so I can only speak for Ohio. And with 100's of insurance companies licensed to do business in Ohio, I can't speak for them all. BUT, what I can do here is offer general guidelines and important things to consider when deciding whether to purchase rental car insurance or use your Ohio auto insurance policy. I'll also throw out some questions you should ask as you try to make the decision.
First – let's take a look at your car insurance
The basic car insurance consists of several parts. For renting a car, the two parts we are most concerned about are liability and physical damage.
Liability pays for bodily and property damage to others. Physical damage includes damage to the vehicle. The physical damage insurance consists of two parts: comprehensive and collision. Comprehensive covers broken glass, fire, theft, vandalism, hitting an animal and falling objects. Collision is just that ̵
1; collision with another object (except an animal), overturned or upset.
So what you want to ask your insurance agent is whether or not your policy covers a rental car, and what coverage that extends to. Liability is super important if you have an accident and damage property or injure someone. Physical damage is also important if you damage the rental car in an accident.
The idea here is that your car insurance would pay for a liability or physical damage report for this rental vehicle just like it would for one of the cars on your policy.
So you would call your agent when the accident happened, and the claim would be filed like any other.
However, there are a few things you need to consider so you can decide whether using your car insurance or buying rental car insurance is the best option for you.
What liability limit does the rental car insurance offer?
Each state has minimum liability limits to be considered "financially responsible" for operating a motor vehicle. For example, Ohio's limits are $25,000 per person and $50,000 per accident for bodily injury and $25,000 for property damage.
The rental car companies are only required to provide these minimum limits. So that's what you get, unless there are additional limits on purchases. What happens if the accident exceeds these amounts? Your car insurance policy would come in as a secondary policy and pay up to its limit.
So theoretically, you can have more limit at your disposal with your car insurance.
How do I get physical damage coverage for the rental car?
It has been our experience that at least ONE vehicle on your car insurance must have comprehensive and collision coverage for these coverage items to extend to the rental car. It makes sense – in order for the coverage to be extended, you need to have the coverage in the first place.
As stated above, the claim would be submitted like any other.
What if you do NOT have comprehensive and collision coverage on any of the vehicles on your car insurance? Car rental companies usually offer a coverage called Collision Damage Waiver. This coverage removes a rental car owner's liability for all or some damage to a rental vehicle in an accident. It MAY also cover theft or vandalism.
A good question to ask: what does the collision damage exclusion cover?
What else can rental car insurance offer that my car insurance does not?
In speaking with our customers, we have discovered that some rental car companies may charge for items that car insurance historically has not paid for, such as loss of use.
If a rental car is damaged in an accident and cannot be rented, there is a loss of income while it is out of service. The rental car company may charge you for this time period.
Another example is diminished value. When a car is damaged in an accident, the idea is that it will be worth less when it is eventually sold. The rental car company may charge you for this perceived loss of value.
We have yet to find ourselves in a situation where our client's car insurance has paid for any of these. So in the absence of that you would pay.
A good question to ask: does rental car insurance pay for loss of use and diminished value?
Some final thoughts to help you decide whether or not to purchase rental car insurance
If you use your car insurance for a rental car and the accident happens out of state, it IS possible that the insurance company will have to hire an outside adjuster (one who does not work for the insurance company) to work on your claim. So it is possible that there may be a delay in getting an adjuster.
If you buy the rental car insurance, the idea is that you can basically call the rental car company and they will take care of everything.
And as previously mentioned, rental car insurance can pay for certain expenses that insurance does not.
The downside is that yes, it costs money to buy rental car insurance. The advantage is that by buying it, you can avoid a big headache if you are involved in an accident.
As always, consult with YOUR insurance agent to find out what YOUR insurance covers. These are some general guidelines based on our carriers and situations our customers have experienced. If nothing else, it will help you be better prepared when you approach the rental car counter. Need help with your Ohio car insurance? Call us at (937) 592-4871 or fill out the form below.