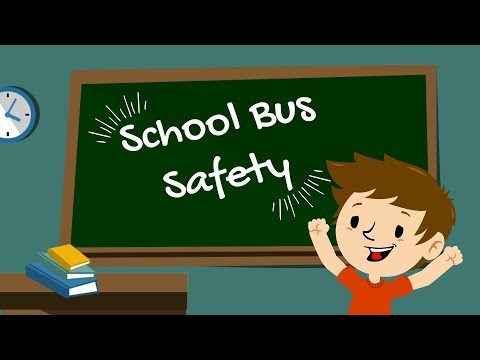 When the children start returning to school after several months away, we will see more and more school buses on the road. This is a good time to visit these safety tips with your children.
Go to the bus stop at least five minutes before the bus is scheduled to arrive.
As the bus approaches, stand at least three giant steps (6 feet) away from the curb and line up from the street.
Wait until the bus stops, the door opens and the driver says it's okay before getting on the bus.
If you must cross the street in front of the bus, walk on the sidewalk or along the side of the road to a point at least five giant steps (10 feet) before the bus before crossing. Make sure the bus driver can see you and that you can see the bus driver.
Use the handrails to avoid falls. When leaving the bus, be careful that clothes with drawstrings and book bags with straps do not get caught in the handrails or doors.
Never get behind the bus.
Walk at least three giant steps from the side of the bus.
Tell the bus driver if you drop anything near the bus. Never try to pick it up as the driver may not be able to see you.
Sometimes the best way to share information with your child is to hear it from another child! Check out this video of 10-year-old Drayden for some important tips for school bus safety!
Visit the Car, Road & Bus page at elementarysafety.com with your kids for fun activities to teach them more about school bus safety.
Source: https://www.central-insurance.com/docs/tips-SchoolBus.htm
Copyright © 2020 Central Mutual Insurance Company. All Rights Reserved.
Source link