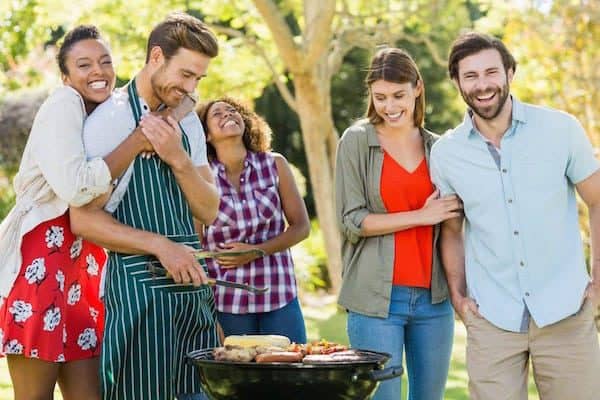 We all want to save money on home costs and have more to spend on the finer things in life. As the seasons change, so do the strategies for saving money. The following are some tips on how to save money during the hot summer months.
Replace AC filter regularly
Filters for air conditioning units are cheap, and it makes sense to replace them often. Dirty air filters restrict airflow and reduce the efficiency of your AC. This leads to longer AC run time and higher cooling costs.
Turn off the AC during the colder hours
When temperatures are cooler in the evening and early morning, turn off the air conditioning and open some windows. Use a fan to pull warmer air out of the house and cooler air in.
Dry your laundry on a line outside
If you have the opportunity to set up a clothesline outside, hang your clothes and bedding instead of using the dryer. This prevents you from adding extra heat to the house from the dryer and saves on your electric or gas bill to run the dryer. It also gives your clothes, towels and bedding a lovely, fresh scent when dried by the sun and summer winds.
Go outside during the long summer evenings
Extended daylight hours in summer give you more time to enjoy outdoor activities. Whether you̵
7;re out playing softball or tennis or just walking around the neighborhood, using lights and running electronics will save you money on your utility bill when you're not indoors. As a bonus, exercise is good for your health and state of mind.
Cooking outside in warm weather
Using the furnace or oven can heat up your house and make the AC work harder. The warm summer months are a great time to use the grill outside. This has the added benefit of turning summer meals into an outdoor picnic or party. Millions of Americans grill outdoors without mishap, but accidents sometimes happen. Most barbecue fires in residential properties are caused by improperly functioning gas grills. In the rare event of a barbecue fire, homeowners insurance can provide protection against damage to the house, personal property and insured structures on the property, as well as damage to guests as a result of the fire. Our agency can help you save money on home insurance by finding the coverage you need at the best rates available. Many different factors can affect the cost of home insurance, including:
Amount of coverage
Place
Neighborhood crime
The home's condition, materials and age
Fire protection
Combination with other insurances, for example car insurance
Shop for end-of-season summer projects
The best time to buy tools, outdoor plants and summer project materials is at the end of the season. These items tend to go on sale as summer approaches and people spend less time outdoors.
Source link