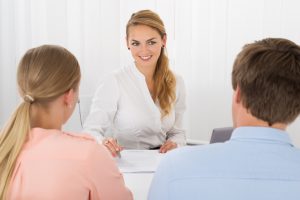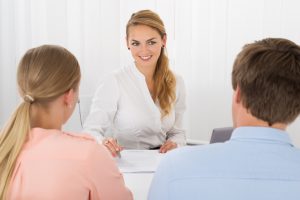 Employers should encourage employees to have their legal documents reviewed by an attorney. This is a cost-effective way to ensure that employees know their rights and obligations. The documents that are most often reviewed are wills, powers of attorney and health care powers of attorney. Having these important documents in order can help reduce stress for employees and their families in the event of an unexpected death or illness.
1. The importance of reviewing legal documents
It is important to review legal documents carefully before signing them. This is because once a document is signed it becomes a binding contract. This means that both parties are legally bound to uphold their respective obligations under the agreement. If either party fails to do so, the other party can sue them.
2. What to look for when reviewing legal documents
When reviewing a legal document, it is crucial to ensure that all terms are clear. Any ambiguities in the contract can lead to disputes between the parties down the road. In addition, it is important to ensure that all parties have signed the document and that there are no blank spaces.
3. When to seek legal advice
If you are unsure about any of the terms of a legal document, it is always best to seek legal advice from a qualified attorney before signing it. A lawyer will be able to advise you about your rights and obligations under the agreement and can help ensure that the document is valid and enforceable.
Go to Nationwide to find great advice
Going to a private lawyer can be very expensive. However, smart employers will use group legal plans to help their staff with reviewing legal documents and other legal matters at significantly lower costs. Nationwide Prepaid Legal Services has document review as one of the services we provide for legal team members.
The key to our advantage is a nationwide network of qualified lawyers. There is one in every community with a nationwide client base, and these professionals offer excellent prepaid legal services.
Our lawyers will review the documents that a team member in the legal plan needs to review, including leases. They will point out to the individuals the consequences of signing, and they will also note where certain changes may need to be changed. Unfortunately, some landlords will try to use out-of-state leases. The nationwide lawyer will detect it immediately and bring it to an individual's attention.
We work closely with our customers
Countrywide does not distance itself from the organizations that use our prepaid legal services. On the contrary, we establish a close relationship that allows us to solve problems immediately and better respond to the customer's needs. Our customer relationship starts from the very beginning. We want management to decide which prepaid legal services to include in their organization's group legal plan.
We explain our benefits options to the decision makers and point out the benefits to their employees of using each service. We will then stand back and let the potential customer decide which options will be included in their plan. These choices are part of the final planning document. Nationwide will provide membership services and administration.
We recruit our lawyers based on their communication skills and level of empathy. No question is trivial or stupid. Our attorneys will listen carefully to what a person has to say and review a legal document as if they were the ones signing the paper. Everyone is treated with respect.
We hope you want to know more about Countrywide. Welcome to contact us as soon as possible to find out more about what we offer. What we offer will be a comprehensive class action plan for your hard working employees.
Source link