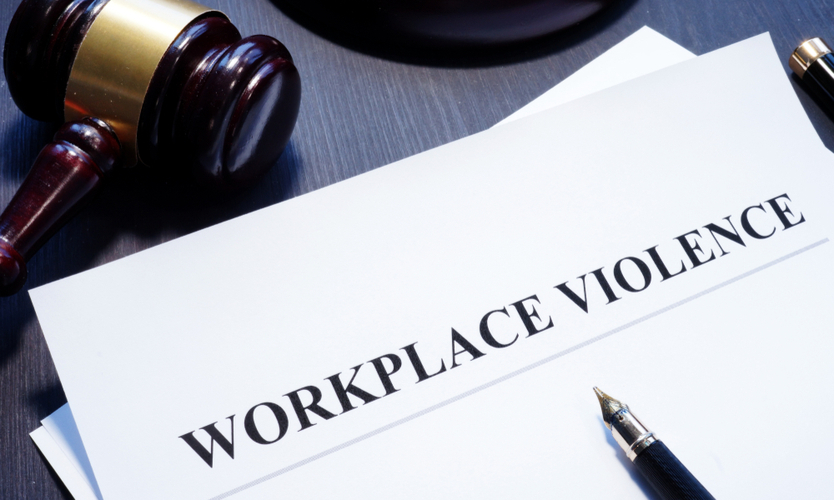 A wave of employees on their way back to the office after pandemic closures, combined with an increase in shootings and other violence affecting workers, prompted companies to renew emergency plans or initiate anti-violence training, according to experts.
The issue – especially recently – has "received much more attention," said Christine Sullivan, Glastonbury, Connecticut-based vice president of the American Society of Safety Professionals and senior vice president, head of risk control services at Sompo International Risk Control Services.
And while the U.S. Occupational Safety and Health Administration requires that workplaces have emergency plans, which fall under the overall general obligation clause that requires employers to provide a safe workplace, it is not uncommon for employers not to have adequate strategies for situations such as violence, experts say.
"I think many people are surprised to find out that many companies do not have a comprehensive policy on workplace violence … and when I say comprehensive, I mean more than just a sentence or a paragraph in a manual or in online business training that says workplace violence will not be tolerated, "says Steve Cocco, a Phoenix-based special security consultant with Rimkus Consulting Group Inc., which provides training against workplace violence.
One of the first steps is a risk assessment, according to Michael Johnson, CEO of the Clear Law Institute, which provides online training for employers on active shooters and other workplace violence.
"This is a safety analysis of the specific workplace,"
; he said. "Let's say you're in a retail environment, you need to evaluate what the potential risk (s) we may be able to minimize; sometimes it's physical changes by adding alarms, adding panic buttons." Safe evacuations are another area to analyze, he said.
The analysis should be followed by documentation, training and practice, he added.
Sullivan said: "It is prepared and makes sure you have the plans in place and makes sure you have the training."
One area where employers often seem to lag behind is identifying threats.
A recent webinar by HR consultant Axiom Medical Consulting Inc. raised red flags and whether acts of violence in the workplace can be predicted.
Some cases of violence are predictable, according to co-presenter Les Kertay, senior vice president of behavioral health at Axiom Medical in Chattanooga, Tennessee.
"With some behavioral observations, we can see people begin to deteriorate, and often it will be susceptible to mental health treatment," he said. "Prey violence is usually well-planned. It is carefully thought out and usually telegraphed – not always but usually.… People let people know they are thinking about this type of violence."
Mr. Johnson said "behaviors of concern" need more attention. For some, "it can not happen that a problem can become a problem with violence in the workplace." He mentioned as an example "domestic violence that an employee may be exposed to that can spread to the workplace."
Reporting hazards is another issue that employers face.
"The employer must ensure that the company has a policy that is not fear, "said Cocco.
This means that those who are threatened by an employee, contractor or someone else who has access to the workplace "should have zero fear of retaliation" from the employer, he said.
Source link