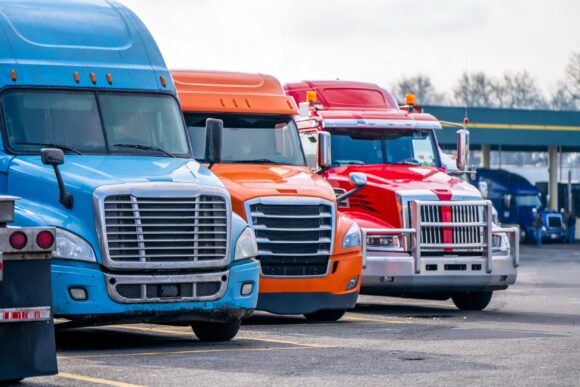 This post is part of a series sponsored by IAT Insurance Group.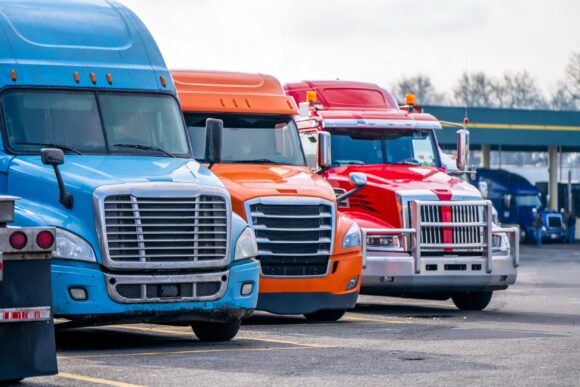 Equipment, diesel, tires, insurance premiums and inflation weigh on trucking companies, large and small.
Over the past decade, trucking insurance premiums have increased by 47% per mile.[1] And with diesel prices increasing by over 46% in two years, fleet owners are left to strategize how to minimize the cost of doing business.[2]
Inflationary pressures on truck parts fueled by supply chain issues as well as the rise in nuclear power verdicts have been a major driver of rising insurance premiums in recent years. A recent $1 billion verdict by a Florida jury found two trucking companies negligent, making this case one of the highest awards to a plaintiff to date. Even minor judgments have a significant impact on trucking companies. For example, a recent study found that settlement payments are 37.7% higher than judgments and 393% more likely to be paid if a death has occurred.[3]
Below are five best practices fleet owners can implement to minimize their insurance costs.
1. Compliance, Safety, Accountability (CSA) score
One of the first criteria an insurer looks at to determine coverage pricing is an applicant's CSA Behavior Analysis and Safety Improvement Categories (BASIC) score. The Federal Motor Carrier Safety Administration (FMCSA) updates the score once a month and organizes the information into seven categories, generated using data from two years of roadside inspections, crash reports and investigations to identify and intervene with motor carriers that pose the greatest risk to safety. Elevated CSA scores can reduce your customer base, increase on-the-road inspections, warrant a DOT review, or cause drivers to switch to other carriers with better CSA scores.
INDUSTRY TIP: Monitor your score at least once a month. The entire team should be aware of the score and know how their input can affect the score and the overall company.
2. Recruitment and onboarding of drivers
The majority of accidents are due to poor driver decisions or behaviors. Insurance underwriters carefully evaluate how a risk selects and manages its driver pool. Conversations around the cost to recruit a driver range from $5k-$10k. [4] Improving your retention rates with just one, two or even three drivers can save fleet owners $5,000 – $30,000. When starting out with drivers, it's important to follow DOT regulations and industry practices. Going beyond the basics like using the DOT's Pre-Employment Screening Program (PSP) and administering a road test can help fleet owners make better hiring/leasing decisions.
Driver reviews at 30, 60, and 90 days can help review company policies and celebrate a good driving record, in addition to gathering feedback and managing expectations from both the employee's and employers' perspectives.
INDUSTRY TIPS: New driver orientation is the first opportunity to showcase your safety culture. Although not required by DOT regulations, a documented road test is a best practice. That, along with a PSP, are just a couple of efforts an operator can make to go above and beyond DOT regulations.
3. Driver turnover
Companies with high driver turnover have statistically higher CSA scores and higher accident rates. Vigillo, now Samba Safety, reported that high-turnover trucking companies "had a driver off-duty rate 189 percent higher" than low-turnover trucking companies. Vehicle OOS volume for these high-turnover carriers was "300 percent higher."[5] Risks with lower turnover rates will be more attractive to an insurer.
One could argue that culture can be measured in turnover rates. Drivers who feel cared for will stay and perform well. Understand the competition and know who they are, what they do, their pay scale, benefits package, lanes and CSA results.
INDUSTRY TIP: Be transparent during the recruitment process and diligent in gathering information during exit interviews. Better recruitment efforts and understanding of drivers' needs/desires can help reduce turnover.
4. Costs of accidents
There are both direct and indirect costs after collisions. Direct costs may include repair of equipment and cargo, loss of revenue, administrative costs and insurance premiums. Indirect costs can include loss of a customer, equipment downtime and loss of driver.
INDUSTRY TIPS: Look for different ways to increase safety among drivers. This can be in the form of formal safety meetings, face-to-face communication with drivers, online safety training, telematics data review with the driver, guest speakers and training drivers on accident trends observed by the company and the industry.
5. Utilize technology in vehicles
Technology can help monitor the performance of equipment and drivers. Performance metrics such as speed, proximity to others, RPM, rest times and other valuable information are available via telematics. Devices such as cameras are also available. Using these tools proactively can help optimize equipment performance and are used to provide feedback to operators when needed. This data can be used to improve fuel consumption and influence performance to minimize costs, reduce accidents and improve retention.
INDUSTRY TIP: Make sure drivers understand how the camera works, when it records and how the system works during the induction. Knowing what triggers events can help reduce distracted driving.
Contact IAT to find out how your fleet can be in the best position for insurance costs.
---
By Nick Martin
---
[1] American Transportation Research Institute "The Impacts of Rising Insurance Costs on the Trucking Industry", February 2022.
[2] American Transportation Research Institute "The Impacts of Rising Insurance Costs on the Trucking Industry", February 2022.
[3] ATRI "New ATRI study quantifies impact of smaller verdicts and settlements on trucking industry", November 2021.
[4] Upper Great Plains Transportation Institute "The Cost of Truckload Driver Turnover", 2001.
[5] Avatar Fleet "How the Trucking Industry's Turnover Rate Affects Safety."
The most important insurance news, in your inbox every working day.
Get the insurance industry's trusted newsletter
Source link