This post is part of a series sponsored by AgentSync.
Broker licensing, long a complicated topic, is back in the spotlight here on the AgentSync blog as North Carolina releases its broker-specific licensing.
In many ways, North Carolina's change will bring about more uniformity among states when it comes to broker licenses. However, broker licensing is so nuanced that even saying "more consistency" only goes as far as you can throw it.
Before you go all-in on our content, remember: We're not your compliance department. This is not legal advice. If you need legal advice, contact a lawyer. Otherwise, enjoy our cute and slightly snarktastic blog for its informative aspects.
Wide variation in broker licenses between states
Broker licenses are a source of consternation for those who like consistency and clarity in the insurance industry. To be clear, in this case we are talking about mainstream producers acting as product-agnostic intermediaries working on behalf of consumers, not to be confused with surplus brokers.
In some states, you need a specific license to act as a broker. In most states, you can act as an insurance broker if you have a producer license. Some states require all producers to have carrier designations, whether they are brokers or not. Others prohibit someone acting as a broker from holding a meeting. And at least one state prohibits any type of activity that is considered an impartial brokerage service at all.
In fact, the variations and nuances in broker regulation are so intriguing that we added it as a category for each jurisdiction in our compliance library (check out the State Broker License Rule in applicable states).
North Carolina broker's license terminated
On July 14, 2022, the North Carolina Department of Insurance issued a notice to all producers that effective July 7, 2022, DOI would no longer offer broker licenses and that they would suspend all broker licenses as soon as practicable.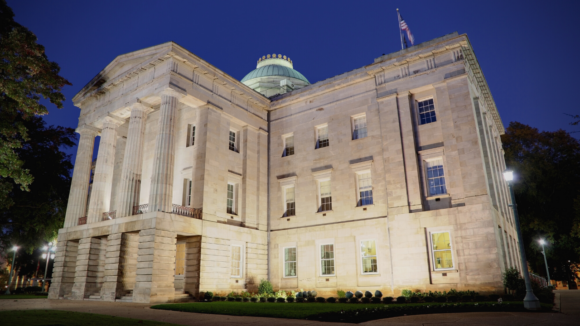 If this seems like an abrupt way of retroactively informing someone that their license no longer was, it is worth revisiting the original brokerage regulation. Prior to the change in law, North Carolina required those with broker licenses to first hold insurance producer licenses. So all brokers were definitely licensed insurance producers, although not all licensed insurance producers were brokers. Kind of a square-and-rectangle situation.
For producers who hope to continue operating as brokers in the state of North Carolina, they may continue to operate as usual, by providing brokerage services without being designated a carrier, and by going through a producer designated by the desired carrier.
According to the North Carolina DOI notice:
"An insurance producer has always been able to act as an agent for companies with which they are duly appointed. An insurance producer may now underwrite policies for others other than themselves through a duly authorized agent of an insurer without holding a broker's license."
How does this affect the previously licensed brokers?
For producers who also had a broker's license, very little will change. Although the North Carolina DOI will suspend all broker licenses, the state made it very clear that the action will not be reported to other states as an "administrative action." That is, if you hold a broker's license in another state, the suspension of that license should not affect your license in other states or in any way reflect negatively on your professional reputation and record.
Previously, the North Carolina broker's license included a provision that said: "an applicant for a broker's license must … file an application with a surety bond or cash, CDs or securities as required by law." The new regulation has lifted this requirement, making it somewhat less restrictive to be a broker in the state.
"The amendments also eliminate the requirement for resident brokers to maintain a bond. Resident licensees may notify their bond company to cancel the bond effective immediately," the DOI press release states.
The Future of Insurance Broker Licensing in North Carolina
While this change may eliminate some confusion for carriers, agencies and producers operating across state lines, this may not be the final word on North Carolina's insurance broker regulations.
Other states have reworked the rules after finding themselves in situations where the pipeline of brokerage fees and agent commissions creates a conflict of interest for all insurance professionals involved. Consumers often do not understand who operates under what function and who does what in more complex insurance distribution relationships.
Additionally, judicial decisions in various states have come to opposing conclusions as to whether an insurance broker should be held to a fiduciary standard on behalf of clients. For example, in California legal precedent brokers have a fiduciary duty, which means they must legally put their clients above their own commission interests.
Whether shifting brokerage rules in North Carolina will make adjustments to address these new concerns remains to be seen. For carriers, MGAs and agencies hoping to stay on top of the changing insurance licensing regulatory landscape, see how AgentSync Manage can help.
Substances
Agencies North Carolina
Interested in Agencies?
Get automatic alerts for this topic.
Source link