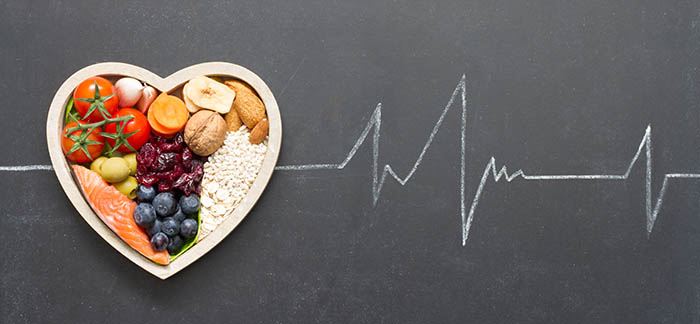 Regardless of your age, cholesterol is something you should definitely pay attention to. If you are new to the idea of ​​having problems with your cholesterol or are currently dealing with it, it is important to have a firm grip on the subject. Let's discuss managing cholesterol.
Unfortunately, there are a number of myths that can lure you to a false sense of security, but do not let them fool you. Having high cholesterol can happen to anyone, so it is important to know your enemy before it causes permanent damage.
To help you gain a better understanding of what it is, how to deal with it and break common myths, let's take a closer look.
What is cholesterol?
Cholesterol is a natural substance that is generated by your liver in order for your body to function properly. This waxy, fatty substance is important for the creation of some important hormones, vitamin D, the building of cell membranes and the production of bile acids that are necessary for digestion.
Although it is an important component generated by your body naturally, it can also be found in foods such as meat, full-fat dairy and other animal-derived foods.
Debunking 4 Common Cholesterol Myths
Myth # 1: You do not have to worry about managing your cholesterol levels if you're young.
One of the most common myths about cholesterol management is that it only affects people who are 40 years or older. However, this is not true. In fact, you can have high cholesterol levels at any age.
The American Heart Association (AHA) recommends that you check your cholesterol levels in children and young adults between the ages of 9 and 11 and between the ages of 17 and 21. They also recommend that you check your cholesterol levels every four to five years after the age of 20.
Myth # 2: Women do not have to worry about managing cholesterol levels.
Although men can be affected by high cholesterol earlier than women, certain factors can cause more serious harm to women. Conditions such as menopause, especially early menopause, can seriously affect women's cholesterol levels.
Myth # 3: High cholesterol levels only affect the heart.
Because cholesterol circulates throughout your system in the bloodstream, it can affect more than your heart. Heart disease is the most well-known effect of high cholesterol.
However, it can also restrict the vessels leading to the kidneys or brain and cause kidney disease or stroke. It can also travel down to your legs and cause peripheral artery disease.
Myth # 4: You will not have high cholesterol if you exercise regularly and eat healthy.
It is important to maintain a healthy diet and exercise regularly. to keep track of cholesterol. However, these are not the only two factors that affect the cholesterol levels in your system.
Aging, obesity and other diseases, e.g. diabetes, also affects. Some children may even be born with high cholesterol that they get from their parents.
Source link