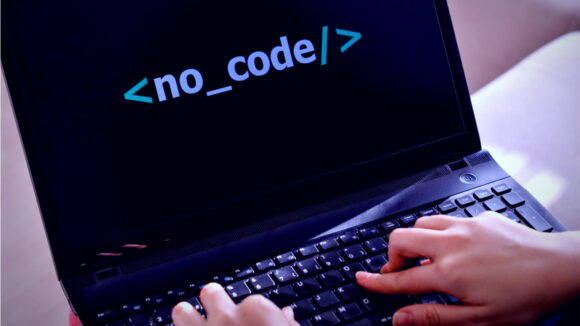 This post is part of a series sponsored by AgentSync.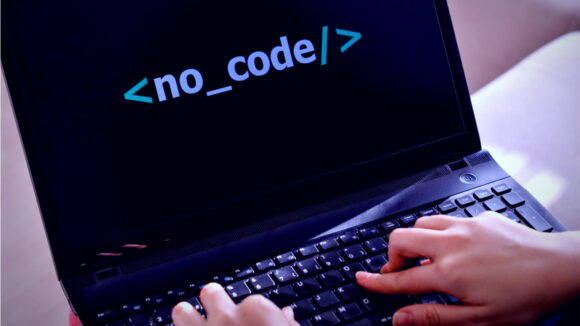 Low-code and no-code software is becoming a must for insurance companies that recognize the need for adaptability and speed on a continuous basis.
We̵
7;ve shared elsewhere how Salesforce's low-code and no-code software solutions enabled AgentSync to launch our first compliance management product with minimal effort. Instead, we could spend our time and energy figuring out the sticky basics of state regulation and jurisdiction-by-jurisdiction nuances in license classes and lines of authority.
To be sure, you don't want to discount the knowledge and experience of software engineers who can code from scratch, but scalability also requires that not every problem be solved by technology backed by weeks of custom coding. We are passionate about scalability here at AgentSync, and we are based on the premise that insurance technology should be more intuitive, processes should be more automated, and scalability should not be tied to staffing. While our products apply that philosophy to compliance, it's hardly the only area of ​​the business worth looking at through that lens.
What do we mean by low code and no code?
Low-code and no-code software options are what tech geeks call "highly configurable." They require little in-depth knowledge of software languages ​​and instead rely on blocks of code to build a user experience with preset functions.
If you're familiar with web development, think back to early web pages, where the developer needed to put blocks of code text to tell the browser what color the website was. Later, you had web management services that allowed you to create personalized pages with little coding. Now almost anyone can start a blog or customize their social media page, no code needed.
These highly configurable features are not limited to web pages. Even software developers can take advantage of these features by using building blocks for their applications.
Low-code options are exactly what they sound like – configurable variants of application development that require little but not a lot of code and hands-on software development.
No-code options take it a step further to allow developers to stack features together for a more intuitive, user-friendly experience on both the front-end and back-end.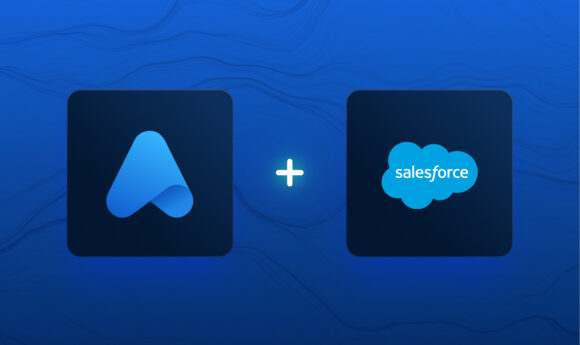 Reasons to emphasize configurable options for your technology
Managers at insurance companies and agencies across America, no matter how savvy or low-tech, should be interested in the configurability discussion as they plan their budgets and strategize their staff.
A statistical summary blog from no-code app platform Quixy underlines: no-code and low-code software development helps make cloud-based applications more than 10 times faster with 70 percent fewer resources.
Honestly, how could you not want that kind of powerful impact?
1. The talent crisis and your software needs
Industries across the US are having a bit of a bad time trying to get fully staffed for the things they would like to do. It goes extra for insurance, and it goes extra for niche areas like insurance industry software engineers.
That Quixy data underscores this point: in a 2018 study, 80 percent of organizations surveyed said they couldn't keep up with staffing their IT teams as they wanted. Do you think that statistic looks better today or worse?
Even if you don't intend to bake products in-house, your existing technology stack must be serviceable, and any technology tools you use will benefit or suffer from the talent gap based on whether or not their supporting companies can retain the talent they need. Having configurable tools means that you – or your technical partners – can upgrade the software you need without the heavy lifting of manpower.
Automating the software side is the future. In fact, Gartner predicted that 80 percent of engineering tools will be built by those without software development skills by the end of 2024, thanks to the rise of configurable software tools.
This is certainly a challenge for carriers and agencies working with their own custom and legacy in-house software systems. Unfortunately, many companies fall into the cost-cutting fallacy, thinking that if they've spent millions of dollars on the tools that got them today, those tools are the only way to take them further into the future. Otherwise, all the money for development is lost, right?
Wrong. The mindset of "this is how we've always done it" is a surefire trap to keep your company stuck in manual processes.
2. Maintenance and upgrades are easier
If your technology stack is built on a configurable underlying solution, your apps and tools get a boost automatically whenever your parent software upgrades its tools with security features, bug fixes, and other changes.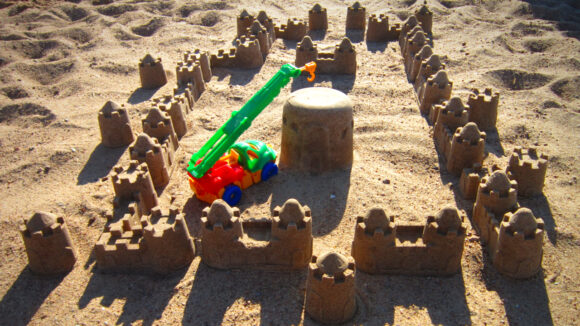 Compare that to the cost of maintaining in-house custom legacy systems. As software worlds change, your tools become more outdated and difficult to use with other systems. Data becomes more difficult to transfer and protect. Every upgrade to your existing system is a threat, a new opportunity to expose bugs and failures.
Instead of being able to embrace new features and evolving technology, your team sees innovation as a nuisance!
Change the paradigm by embracing technology, both internally and through your technology partnerships, that is highly configurable and adaptable, constantly iterating for improvement without having to invest in an army of staff just to maintain software.
3. It is the future
Although 100 percent of companies that have invested in highly configurable software solutions reported a positive ROI in one study, nearly half of companies overall reported that they have not stepped into the no-code or low-code development environment. With that kind of ROI, the companies that persevere will undoubtedly see real dollar consequences of their decisions.
So-called "citizen development" can also make it easier for insurance institutions to cross-train staff. Instead of having silos between software developers and insurance wonks, citizen developers have more bandwidth to combine both knowledge bases in their skill sets. Breaking down silos while making customizable tools that are more user-friendly seems like a win-win-win.
The results of configurable technology: more resources for other things
The real issue with configurable technology is about resources. Would you rather spend more resources on custom software from the ground up—development, staff, maintenance, and upgrades—or on almost anything else?
We are a software company, so it makes sense to spend time and money on software development. But insurance agencies and carriers may want to put more resources into their differentiating products, developing policies and improving services.
Highly configurable tools are here to stay, and those who embrace this changing technology trend will be well rewarded with a job-smarter-not-harder option to meet their pressing digital needs.
At AgentSync, we are all in on the message that efficient, automated and intuitive tools are the future of insurance. If you're ready to see how we can help you upgrade your tech stack with configurable producer maintenance tools, check out our solutions today.
Source link