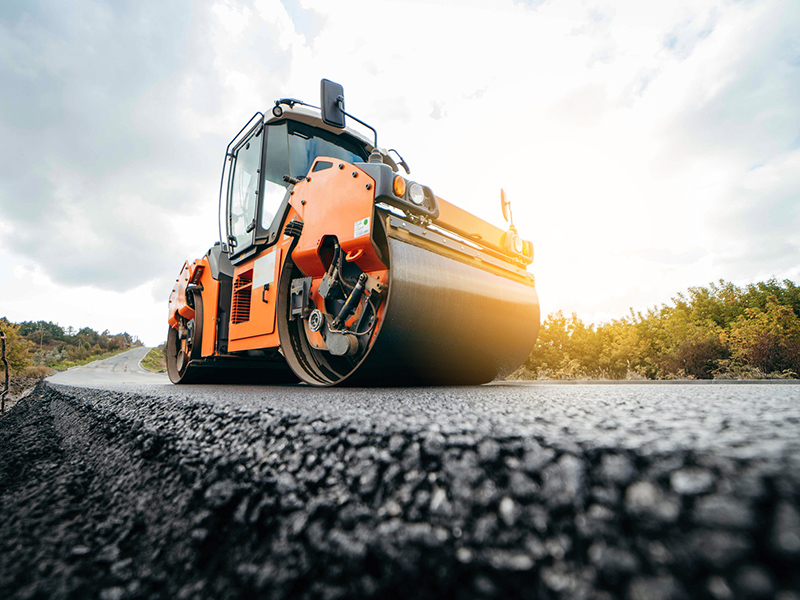 Asphalt and concrete paving contractors construct surfaces for residential and commercial properties, such as roads, sidewalks, driveways, and concrete floors. More specifically, concrete paving contractors build, surface, and repair highways, roads, parking lots, airport runways, and bridges using a mixture of sand, gravel, and/or crushed stone. Asphalt paving contractors produce and apply asphalt—which may also be called hot-mix asphalt, asphalt concrete, or asphalt paving mix—on various surfaces, including roads and parking lots. Due to their many different activities, these professionals are often exposed to various safety, liability and property risks. This is why it is important to have effective loss control measures in place. This resource outlines common risks that paving contractors must address and offers helpful strategies for avoiding potential claims.
Coating contractors completed operations
The nature of paving jobs gives rise to various liability issues, including the use of substandard materials, incorrect mixes and poor workmanship. There may be risks of injury to third parties or property damage due to improper completion of a project. Coating contractors may be held responsible if any customer experiences additional damage after service. To reduce liability exposure, paving contractors should take these precautions:
Establish a quality control testing program to maintain the quality of the asphalt or concrete mixes.
Create a housekeeping program to ensure materials, tools and other objects at height are secured to prevent them from falling and avoid slips, trips and falls.
Provide asphalt kettle training and ensure all employees have the necessary personal protective equipment (PPE) to safely perform their duties.
Ensure that all employees are appropriately trained to perform duties.
Implement a ladder safety program and ensure employees have received adequate ladder safety training.
Personnel security
As an employer, paving contractors must protect their employees from illness and injury on the job. Occupational hazards related to coating include exposure to hazardous materials and chemicals, back and hit
injuries, slips, trips and falls, to name a few. Coating contractors should implement these employee safety measures:
Establish a hazard communication program to ensure that all chemicals in asphalt and concrete are identified.
Ensure that safety precautions are taken when working on highways to prevent accidents and damage to motor vehicles. Create a traffic control plan and train flaggers to implement the plan.
Develop an effective workplace safety training program and maintain the training program by partnering with reputable organizations to support employee continuing education.
Implement a training program where less experienced employees are paired with more experienced employees.
Establish and implement an incident investigation program.
Conduct a PPE survey to determine the types of PPE needed for each job task. Provide all necessary personal protective equipment to employees and train them on the proper use of the items.
Environment
Coating contractors face many environmental exposures, including disturbing or exacerbating existing pollution, causing workplace pollution, and handling hazardous chemicals. Coating contractors should consider these
steps to limit risks:
Implement an effective mobile equipment and maintenance program. Equipment and machinery that may release harmful substances into the environment should be inspected by a qualified technician – preferably one provided by the equipment manufacturer.
Establish and maintain a proper storage program for chemicals used to prevent leaks and fire hazards.
Establish specific policies and procedures for reporting hazardous leaks or spills to appropriate authorities.
Ensure that a bulk storage tank program is followed and complies with applicable government regulations. Also ensure that there is proper documentation of bulk tank changes.
Train employees in cleaning up chemical spills as described in the company̵7;s safety program.
Commercial car
Because paving contractors often have their own fleet of vehicles, and employees often travel to job sites, commercial auto exposures are significant. In particular, accidents on the road can result in serious consequences, including injuries to employees, costly property damage, and potential liability issues between pedestrians or other motorists involved. To minimize commercial vehicle exposures, paving contractors should follow these protocols:
Ensure that all drivers have approved driving records. Specifically, it is important to secure the Motor Vehicle Record (MVR) for all drivers. MVRs should be updated annually.
Provide employees with proper training on safe driving measures. Make sure to prioritize loading procedures, so employees load vehicles correctly.
Prohibit employees from using their cell phones while driving.
Consider using telematics technology in commercial vehicles to identify risky employee driving behaviors (eg speeding and hard braking).
Implement an effective vehicle inspection and maintenance program, which can help ensure that all commercial vehicles remain in good condition and are safe to drive on the road.
Review all commercial vehicle and trailer characteristics (eg, size and weight) to determine applicable Federal Motor Carrier Safety Administration (FMCSA) regulations. Regularly monitor compliance with FMCSA standards and make operational adjustments as needed.
We can help paving contractors
It is important for paving contractors to implement proper risk management precautions to limit costly insurance claims and lawsuits. Doing so can offer various benefits, such as greater customer satisfaction, enhanced employee safety, fewer liability issues, and reduced risk of property damage.
Although this resource provides a range of loss control strategies, paving contractors do not need to establish risk management programs alone. Working with a qualified and experienced insurance professional can make a big difference.
We know the industry, we understand your needs and we work with several insurance companies so that we can deliver the insurance solution that is perfect for your business and your budget.
When you have confidence in your business insurance, you have greater peace of mind knowing that you can continue working to generate revenue, even when disaster strikes.
To get started with your customized solution, contact one of our licensed advisors, or request a proposal and we'll get started right away.
Source link