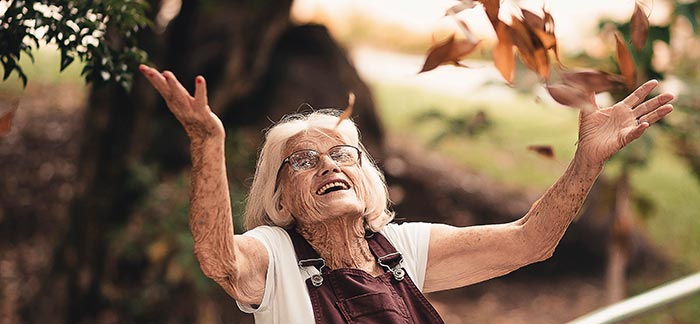 Annuities
In exchange for a one-time payment or a series of payments, an insurance company will send you an annuity. With an annuity, the insurance company provides a series of regular payments over a specified and defined period of time. This income can be used however you like, including for long-term care expenses.
An annuity is a long-term, tax-deferred investment intended for retirement that will fluctuate in value.
If you decide to withdraw your money early, You get fees called repurchase fees. Plus, if you are not yet at least 59 years old, you may also have to pay an additional 10% tax penalty in addition to regular income taxes.
There are different types of annuities, but the one with the least risk is a fixed annuity.
With a fixed annuity focuses on the security of capital and a stable return on investment. One feature includes a minimum interest rate guaranteed by the issuing insurance company.
The fixed interest rate annuity is very similar to a bank CD, but usually pays a higher minimum interest rate and offers greater security. You get this amount regardless of whether the market goes down, interest rates fall or if the insurer has an unprofitable year.
Some insurance companies also offer a fixed annuity for long-term care that combines the benefits and functions of a traditional fixed annuity. with benefits for long-term care. If LTC benefits are not needed, the contract can be converted into income.
Paying privately
In some cases, an individual may choose (or have no choice) to pay for long-term care with their own savings and assets. You can have enough personal savings and money in your pension accounts to pay for all your pension and long-term care needs. If not, many seniors apply for reverse mortgages.
A reverse loan is a special type of home loan that allows you to get cash for the value of your home without selling it. To qualify for a reverse mortgage, you must be at least 62 years old and your home must be your primary residence.
With a reverse mortgage, you can choose to receive a one-time payment, a monthly payment, or a credit line. These funds can be used however you want (yes, even on long-term care!) And as long as you spend the payments you receive during the month you receive them, the money is not taxable and does not count towards income or affect Social Security or Medicare benefits.
It The reverse mortgage balance expires when you or the last borrower, usually the last surviving spouse, dies, sells or permanently moves out of the home.
While reverse mortgages sound like a nice nice arrangement, there are disadvantages.
Taking a reverse loan means that you spend a significant portion of the capital you have accumulated on interest and loan fees.
Taking out a reverse mortgage loan means that you are not likely to inherit your house to your heirs, unless they want to pay off
If you survive your reverse mortgage income, you risk running out of money.
If your health deteriorates to the point that you have to move to an older one
If you die while having friends, relatives or roommates living with you who are not on loan, they will probably need to find a new place to live.
Before considering a reverse mortgage, evaluate your situation and first determine that downsizing to a cheaper home is not the better option.
Long Term Care and Life Insurance Options
Insurance Insurance have long-term care benefits include:
Long-term care insurance
Life insurance with an LTC rider
Hybrid insurance
Long-term care insurance [1

9459601][1945965[1945965] Long-term care insurance (many home care insurance costs covered by Medicare.
With long-term care insurance, you pay a premium and receive benefits when eligible expenses arise. If you are unable to perform two of the six ADLs, or if you experience a severe cognitive impairment, you will qualify for benefits. In addition, the condition must be expected to affect you for at least 90 days.
As beneficial as LTC insurance sounds, premiums have increased significantly since 2000. LTC insurance premiums are determined by your age, health and the benefits you choose. LTCi insurance policies can vary in benefits and features that affect premium pricing.
Example:
Jane Doe, a healthy 60-year-old woman, buys a long-term care insurance policy that costs $ 245 per month.
Her LTCi policy has the following features:
Monthly benefit of $ 3000
90-day elimination period (number of days she must wait until the insurance starts paying benefits)
5 year benefit period (maximum time that benefits would be paid)
3% lifetime inflation protection
She will be entitled to benefits if she can not perform at least two of the six daily activities (and limited as such for at least 90 days) or if she is diagnosed with dementia or other cognitive impairment.
While these plans have the best long-term care, people are worried about buying them because they may stop paying for benefits they will never use. It is not 100% certain that you will need long-term care.
In addition, many insurance companies have actually withdrawn from the market for long-term care insurance.
Claims for long-term care insurance cost insurance companies billions of dollars. To remain solvent, companies raise premiums, making LTCi unaffordable for most people.
To meet customers' growing need for long-term care, insurance companies instead offer LTC riders and hybrid products.
Life insurance with a long-term driver
A long-term care driver is a supplement to your life insurance. A long-term care rider allows you to use all or part of the insurance death benefit for qualified long-term care costs.
Combining life insurance with a long-term care rider can help:
Prevent you from having to liquidate your assets to pay for your long-term care services [19659016] Reducing the impact on your family – both in terms of providing care and reducing the financial consequences
Preserving your independence by having money to pay for care at home [19659047] Example:

Jim Sparrow, a healthy 60-year-old man, buys universal life insurance with a long-term caregiver who has an annual cost of $ 4,874.

His policy has the following characteristics:

Death benefit of $ 300,000 [19659016] Maximum $ 6,000 monthly benefit for long-term care
Possibility of flexible premiums
Guaranteed annual interest rate of 2%
100-day elimination period you never need to use905] 1965 LTC benefits, when you die your beneficiary receives the full death benefit. If you use the equestrian benefits, the death benefit is reduced dollar for dollar. If you have a permanent life insurance, its cash value also decreases.

Hybrid Insurance

Similar to buying a life insurance policy with a supplementary insurance for long-term care, a hybrid product combines life insurance and long-term care insurance into one insurance policy. However, hybrid products place more emphasis on the long-term care function than the death benefit.

For hybrid products, some insurance companies even offer a 0-day elimination period before qualified LTC benefits can begin to be paid out. [19659003] Hybrid products generally also have a more streamlined buying process. often there are less requirements, such as laboratory work, compared to when buying a life insurance with an LTC rider.

Example:

Alan Turner, a healthy 60-year-old man, buys a hybrid life insurance / long-term care. It requires annual payments of $ 11,222 for the first 10 years and then it is paid.

His policy has the following characteristics:

Death benefit of $ 156,000
Maximum $ 6,000 monthly long-term care benefit [16] $ 609 [19659002] Guaranteed LTC benefit available
Minimum death benefit of $ 7,800 even if LTC benefits are exhausted
0-day elimination period
70% return on premium if insurance is handed over

If you never stop using any LTC benefit, when you die, your beneficiary receives the full death benefit. Using the LTC benefits reduces the death benefits. However, some hybrid insurances guarantee a small percentage of the full death benefit even if you take advantage of all LTC benefits.

Long-term care is expensive. There are many planning options.

It is important to understand how much your long-term care planning will cover if and when the need arises. It can be overwhelming. Work with a financial advisor if you are unsure of which path is best for you.

If you are interested in using life insurance to improve your long-term care planning, Quotacy can help you. Contact us today for a free quote on life insurance without obligation.

Note: Life insurance quotes used in this article are correct as of October 25, 2021. These are estimates only and your life insurance costs may be higher or lower. [19659068]
Source link