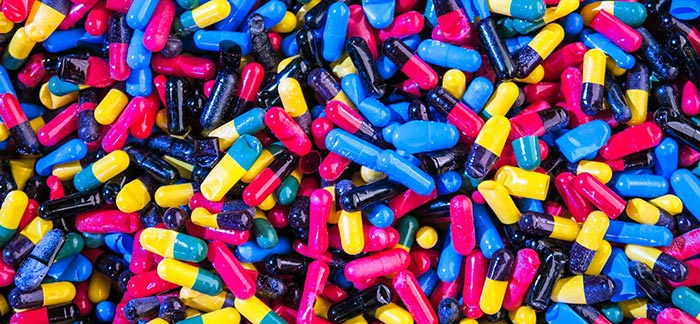 We have an opiate crisis in the United States. Because of its association with overdose deaths, there are things to know about life insurance and opioids. Let us first look at the prevalence of opioid use.
Since 1999, the number of drug overdoses has quadrupled. The CDC also reported that 136 Americans die per day from opioid overdose.
Opioid addiction often begins as prescribed medical pain relief. Unfortunately, with regular use, the body quickly becomes tolerant to these drugs, which means you will need more and more of the drug to feel the same effects.
Opioids, brands such as OxyContin and Vicodin, are highly addictive. As many as one in four patients receiving long-term opioid treatment in primary care struggle with opioid dependence. Fentanyl
It is possible to be approved for life insurance if you are currently using prescribed opioids for treatment, but just be aware that your premiums will reflect the risk.
»Calculate: Life Insurance Needs Calculator
Can I buy a life insurance policy with opioid use?
The risk of mortality for prescribed opiate use is less than for illegal opiate users, but there is still a significant risk.
Life insurance insurers will take a closer look at the following:
The amount of opioid taken 1

9659007] Stability of the dose
Is there a history of drug or alcohol abuse
Are there other medications taken (eg antide pressive) [1965902Ibuylifeinsurancewithahistoryofopioidabuse?

Yes. Drug abuse in your past does not mean that you can not buy life insurance in the present. Some applicants may even be offered a preferred risk class. A preferred risk class means that it is better than standard or average risk.

To be considered as preferred, life insurance companies will want to see the following:

No current drug use
No drug abuse in the last 10 years
No evidence on complications related to drug use
No residual medical or psychiatric disorders
No history of drug trafficking

These factors would be evaluated in addition to other typical risk factors such as family health history and your profession.

»Read more: What are the risk factors that affect buying life insurance?

If you do not meet the above criteria, you may still be approved for coverage, just not on preferred ratings. To be considered for coverage, in general, below are some favorable factors that life insurance companies would like to see:

Drug abuse started later (at an early age onset before the age of 20)
It was for a short time (less than two years )
No family history of drug abuse
No previous history of drug or alcohol treatment
No social interaction with individuals associated with drug use
No criminal history
No indication of thrill-seeking hobbies
History of only a single drug abuse
Financial stability and employment
The profession does not provide easy access to drugs
Actively involved in a network for recovery such as NA [196590007] Supportive family environment and marital support
No current alcohol or potentially addictive prescription drug use
No associated psychiatric diagnoses or chronic pain and / or treatment

You do not need to check each of these factors. list to be considered, but the more favorable factors you have to do for you, the better your life insurance rate.

»Compare: Thermal life insurance quotes

Life insurance companies guarantee drug abuse history differently. Check out the case study below for a good example. Read more about life insurance and opioids.
Source link