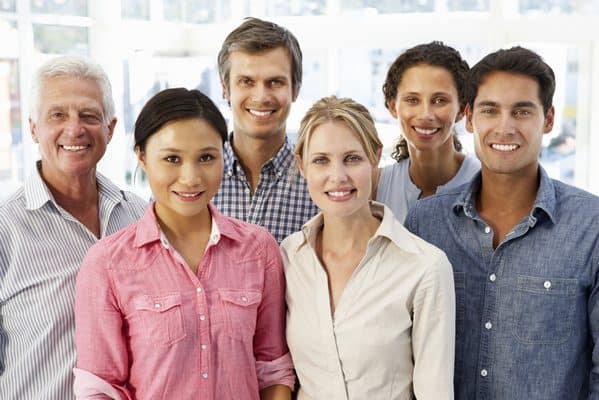 As a small business owner, you are probably well aware of the cost of providing medical care to your employees and their family members. Even if you do not offer full coverage, there are still a number of expenses that can weigh on you and the profitability of your business. If you can not keep health costs down, you could end up in the unfortunate situation of having to cut back on employees, reduce store opening hours or forgo other essential things. Maintaining a safe work environment and taking a proactive approach to help employees stay healthy in the workplace is a simple but effective way to keep small business costs down. Here are 5 tips to get you started:
Get rid of all vending machines or other sources of unhealthy snacks and lunch options. Offering your employees choices such as water, vegetables or fruit juices, fresh fruits, sandwiches and other healthy alternatives is a positive step you can take to get employees to think and eat healthily.
Educate your employees about the safety routines they must follow in the workplace. Make sure your employees follow the safety instructions when they are at work to prevent serious accidents and injuries.
Clean your business regularly and take steps to keep all public spaces clean. Employees should also be involved in keeping their workspaces clean. Other measures such as putting up signs in the toilets that require employees to wash their hands, providing a refrigerator where employees can store food properly and emptying garbage regularly can help stop the spread of disease and illness.
Encourage employees to leave their desks or workspaces during breaks and at meals. Leaving the office for a few minutes, taking a walk or simply taking a breath of fresh air can help a person feel better while strengthening the immune system.
Contact us to find out what health insurance options are available for small businesses throughout the area.
It is important for small business owners to do what they can to help reduce healthcare costs without having to significantly reduce the level of coverage. Keeping employees healthy in the workplace is an effective way to facilitate higher production levels and fewer sick days.
As a small business owner, you may be able to pay more than you should in health insurance. If you are unsure of the various options that can lower your costs, a health insurance agent from or agency can help assess your current needs and review the benefits of your existing insurance. We are local agents who live and work in the area, so we have a personal interest in seeing small businesses flourish. The size of your small business does not matter to us, as we offer policies for all sizes of local businesses. Call now to find out more about finding more affordable coverage, or coverage with better benefits for you and your employees. We take the time to research the best deals for you and can meet you at an appropriate time.
Source link