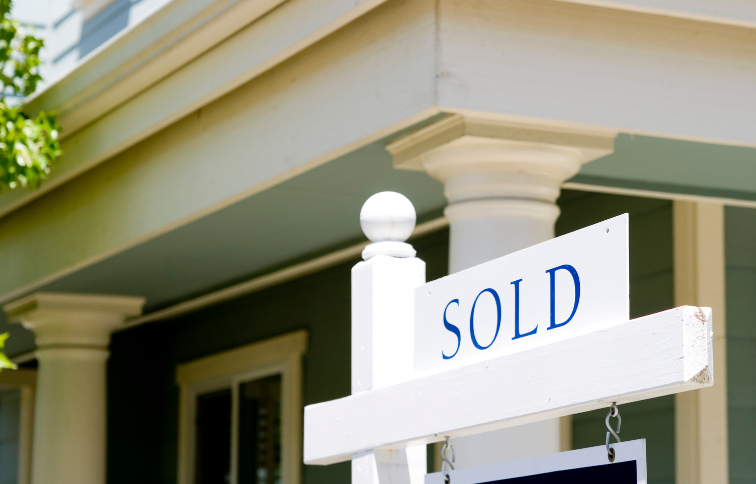 Even 26 years into this business, there are still surprises every now and then. Like the above question for example. But especially if this is a first home purchase, I can see why this assumption would be made. If you don't know, you don't know.
One of the factors driving this assumption comes from the automakers, of all things. Several have started to provide insurance at the time of sale. Tesla is a good example. They offer Tesla Insurance, a car insurance that is purchased through their app. It can be done before you receive your new vehicle and then it appears to be "included"
; or "packaged" with the vehicle.
Another factor is the presence of insurance agents who work closely with banks. A referral is made to the "in-house" agency or a referral partner agency and so this also appears to be a "bundled" or "all-in-one" solution, especially if the mortgage officer helps get paperwork signed for the policy.
Home insurance is a separate transaction and must be applied for separately
Regardless of how it looks, home insurance is not "bundled" with a new home purchase. There are two reasons:
Home insurance is based on the concept of insurable interest. The owner has the insurable interest and the policy is written in that owner's name. New owners would have a new policy written to reflect their insurable interest.
Most people have to take out a mortgage to buy a home. That loan provides the money to do so. Homeowners insurance provides protection and the ability to rebuild/repair a home if it suffers a covered loss, such as fire, wind, or even lightning (just a few examples of many types of loss). As you can see, these are two completely separate transactions. They are also governed and regulated by completely different organizations.
To obtain home insurance, an application must be completed and a policy issued, along with the premium paid. But it's a little more than that… Read on to see how you'll get there.
The home insurance process
Once you find the "house" you will write an offer to buy. Once the offer is accepted, it's time to contact your insurance agent, as it normally takes 30-45 days to complete the sale (i.e. closing). IF you take out a mortgage, you must have your insurance in order BEFORE the closing or the loan will not close.
Step 1- Determining "Insurability"…homeowner's insurance companies typically require the following:
Updates to the property in the last 20-25 years (may be different depending on what state you are in – I'm talking Ohio here). This means the heating system, roof, electricity and plumbing. This also means a CENTRAL heating system on site, not only heated by a wood stove, pellet stove or other additional heating,
If there is a pool, it must be fenced.
Any additional heating systems must be professionally installed and well maintained (think wood stoves).
IF the property has had a previous problem, has it been fixed? Consider water damage or fire damage. Just like you, insurance companies don't want to buy a lemon. Existing damage or recurring damage may prevent you from getting homeowner's insurance.
Any dogs that have bitten? Or is it a certain breed? Regardless of your thoughts on the matter, many insurance companies have restrictions on certain dog breeds or those that have bitten in the past (which means they don't want to either).
Basically, the house has to be a good risk, and one that has old systems, lack of maintenance and/or extra hazards doesn't fall into that category.
Step 2- Determine the amount the house should be insured for.
Without a doubt, this is usually the part that causes the most confusion. What you pay to buy the house is the market value. What insurance companies use is replacement cost. They are not the same thing (unless they are brand new). You can read more about replacement costs.
Once the replacement cost is determined, that figure becomes the housing amount (also known as coverage A).
Your insurance agent can then prepare a quote and discuss any additional coverage items such as water backup, jewelry and weapons.
Step 3- Work with the lender to finalize
Somewhere in the middle of all this, the loan officer must be contacted to find out all the closing requirements. Usually it consists of proof of coverage (like a binder) and often the invoice (since many lenders charge the annual premium at closing – especially when you do an escrow account). Once these requirements are prepared and submitted, closing should go smoothly.
Step 4- Work with insurance agent to complete
HERE is where separation comes into play. Homeowners insurance is a separate policy and requires a completed application to issue (like all policies). So this can also be a warning sign as well – if you don't sign an application, there is no insurance. Or if a policy materializes and you didn't sign an application, that's a whole other matter (ugh).
So just remember – standard home insurance is not included in your new home purchase. It is a separate transaction that requires a completed and signed application and paid premium. Do you want to talk about your home insurance? Call us at (937) 592-4871 or fill out the form below.