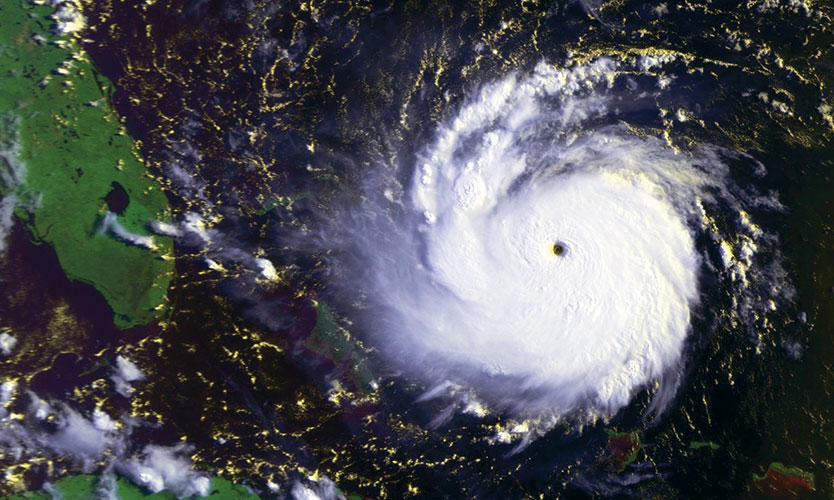 A hurricane the size of 1992's Hurricane Andrew would cause insured losses of more than $70 billion, CoreLogic Inc. said in a report Wednesday.
Modeled industry insured losses in Florida alone would hit or exceed $70.1 billion from wind with an additional $2.7 billion in coastal flooding and storm surge losses, CoreLogic said.
Commercial losses would make up the smaller component with $19.9 billion in wind losses and another $300 million from storm surge for a total of $20.2 billion, CoreLogic data showed.
Residential losses are modeled at $51.1 billion from wind and $2.4 billion from storm surges, the data showed.
Florida has the highest annual probability of a landfalling hurricane relative to any other US coastal state, from Texas to Maine, with 1
20 landfalling hurricanes in Florida from 1940 to 2020. Only two of these were of Category 5 magnitude, but another 11 were Category 4 and 23 were category 3, the data showed.
Historically, about 31% of Florida landfalling hurricanes have been major hurricanes defined as category three or higher. "Given the historical trends of hurricane landfalls, it would not be surprising for Miami-Dade to see another Andrew-like event again," CoreLogic said.
Hurricane Andrew reached hurricane status on August 22, 1992, and made its first landfall in the United States on August 24 at 4:40 a.m. local time as a Category 5 storm over Elliot Key on the southeastern edge of Biscayne Bay.
It was the first named storm of the 1992 hurricane season. A new analysis of Hurricane Andrew concluded that maximum sustained winds of 150 mph with gusts up to 170 mph ripped through South Florida.
Source link