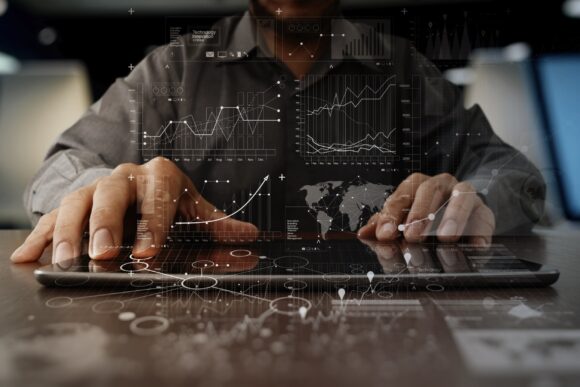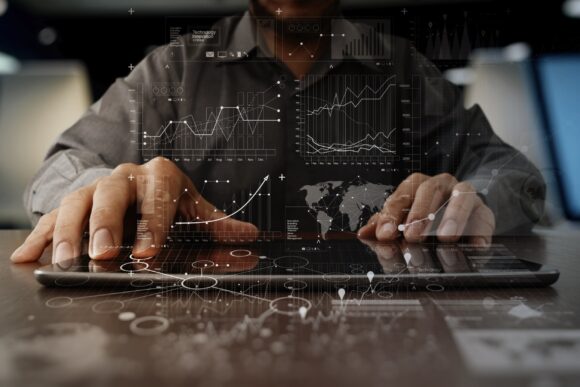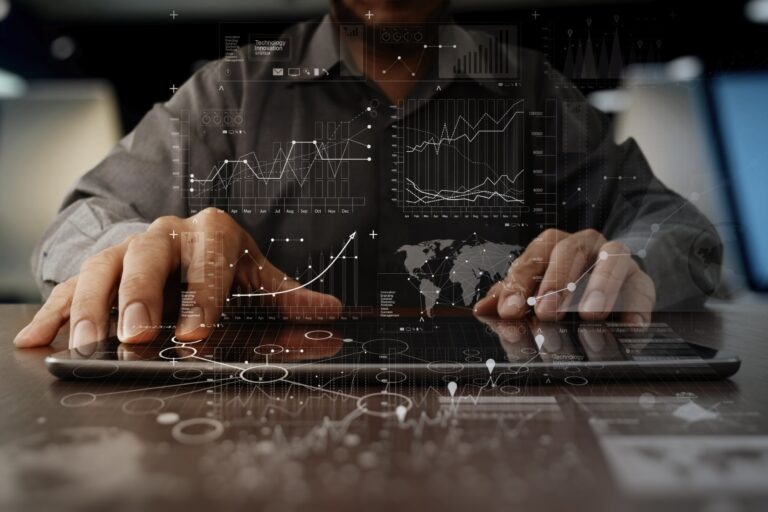 This post is part of a series sponsored by IAT Insurance Group.
Data is both a gift and a curse. Across all industries, businesses have more information at their fingertips than ever before. Yet not all organizations have the infrastructure or tech-savvy resources needed to effectively exchange and unlock the benefits of all this data.
In the insurance world, the availability of data – and the speed with which it can be shared – can make it easier to apply for insurance, comply with regulations, and prevent and detect fraud, among other things. Companies that want to take full advantage of all the data a company collects need flexible systems, common standards and adaptable processes. Fast and efficient exchange of information between MGAs, insurers, regulators and other stakeholders enables better customer service, faster payment of claims and expenses and a more up-to-date picture of the performance of a book of business.
This is especially true for the insurance program segment of the non-life insurance industry. The technology not only improves the buying experience for MGA̵
7;s distribution network, it also enables them to optimize risk selection, pricing and underwriting to ensure the profitability of their portfolio. The technology can also increase efficiency and enable differentiation, which can create a competitive advantage in the market.
4 Key Considerations for Optimizing Data for Insurance Use
Optimizing technology can be daunting, but progress isn't slowing down anytime soon. As of 2021, nearly one-third of U.S. companies are actively using data to transform their business outcomes.[1] Technology is reshaping the insurance industry, from claims to distribution to underwriting and pricing. What can and should companies do to stay ahead of the curve in managing and integrating their data?
1. Understand your data model.
Each business is structured differently and has a unique data language that describes the information important to their business. In the insurance industry, this "language" is often about describing policies, premiums, policies, claims, invoicing and customer data. In order for a business partner, such as an MGA, to share their data with an insurance company, their data must "speak the same language" as the insurance company. Some companies already have a data model that may need fine-tuning, while others need to start from scratch. Either way, knowing the current data model—and where it may have gaps for desired business purposes—is a good place to start. The goal is to first understand how the data is organized, as well as its intended business use, so that a company can plan to share it.
There are a couple of P&C data definitions that business partners can use to exchange data more easily: ISO and ACORD.
ISO has several standards related to insurance data and mainly focuses on standardizing the definition of forms, coverages, loss costs and statistical reporting.
ACORD defines standards for organizing and exchanging policy and claims information for specific lines of insurance between companies. These standards streamline data exchange, so that organizations represent a policy or assert the same when integrating systems and processes.
Using standards like these can result in significantly less effort than having to spend time agreeing how to do it from scratch. Regardless of which standard is used, the key is to agree on a common definition of insurance data to use together.
2. Engage in data security and privacy best practices.
Insurance details often contain personal information that in the wrong hands can be harmful. Protecting sensitive information is essential, which is why there are rules and regulations that dictate the handling and sharing of data. It is critical that insurance companies and their business partners work together to develop privacy and security standards and practices. Encryption is one such practice that helps protect data theft and misuse. Essentially, it converts information into an encoded format that cannot be read or processed unless decrypted by a trusted and authorized partner.
3. Expect changes in the regulatory framework and prepare for it.
The nature of the insurance industry is one of constant change, especially when it comes to regulation at the state and federal level. If new legislation requires a change to be implemented quickly, access to a wide range of relevant data can help companies pivot quickly to maintain compliance. If a company doesn't have a handle on its data and doesn't have a way to effectively communicate the impact of changing regulations, it has found itself in a potentially sticky compliance situation.
4. Look ahead to emerging technology.
As the industry evolves and the amount of data collected continues to explode, insurers will use artificial intelligence (AI) and machine learning (ML) even more to make informed decisions. Some leading companies are using ML algorithms to make faster underwriting decisions through ML's ability to understand large amounts of data and assess risk in minutes or even seconds.[2] In addition, AI and ML can automate the more commoditized issuance and claims management tasks, allowing experts to focus on more complex situations that require a human touch. Many of these technologies have already been adopted within the insurance industry and beyond.
Blockchain is another example of an emerging technology making headlines because of its relationship with cryptocurrency. It is an automatic and secure way of exchanging data that, in its infancy, may eventually blossom into the insurance market. Industry adoption is the biggest challenge with any new technology, but savvy operators know it's wise to stay abreast of trends that could shape the future.
IAT Insurance Group is constantly evaluating current and future technology trends. In terms of our program operations, we partner with MGAs to help them become more agile, adaptable and successful. Contact IAT to get started on your data sharing journey.
---
By: Mark Plamann, Assistant Vice President, Application Development at IAT Insurance Group
---
[1] Statista "Big data – Statistics & Facts," 13 June 2021.
[2] McKinsey & Company "Insurance 2030—The impact of AI on the future of insurance," March 12, 2021.
Substances
Data driven
Interested in Automation optimization?
Get automatic alerts for this topic.
Source link