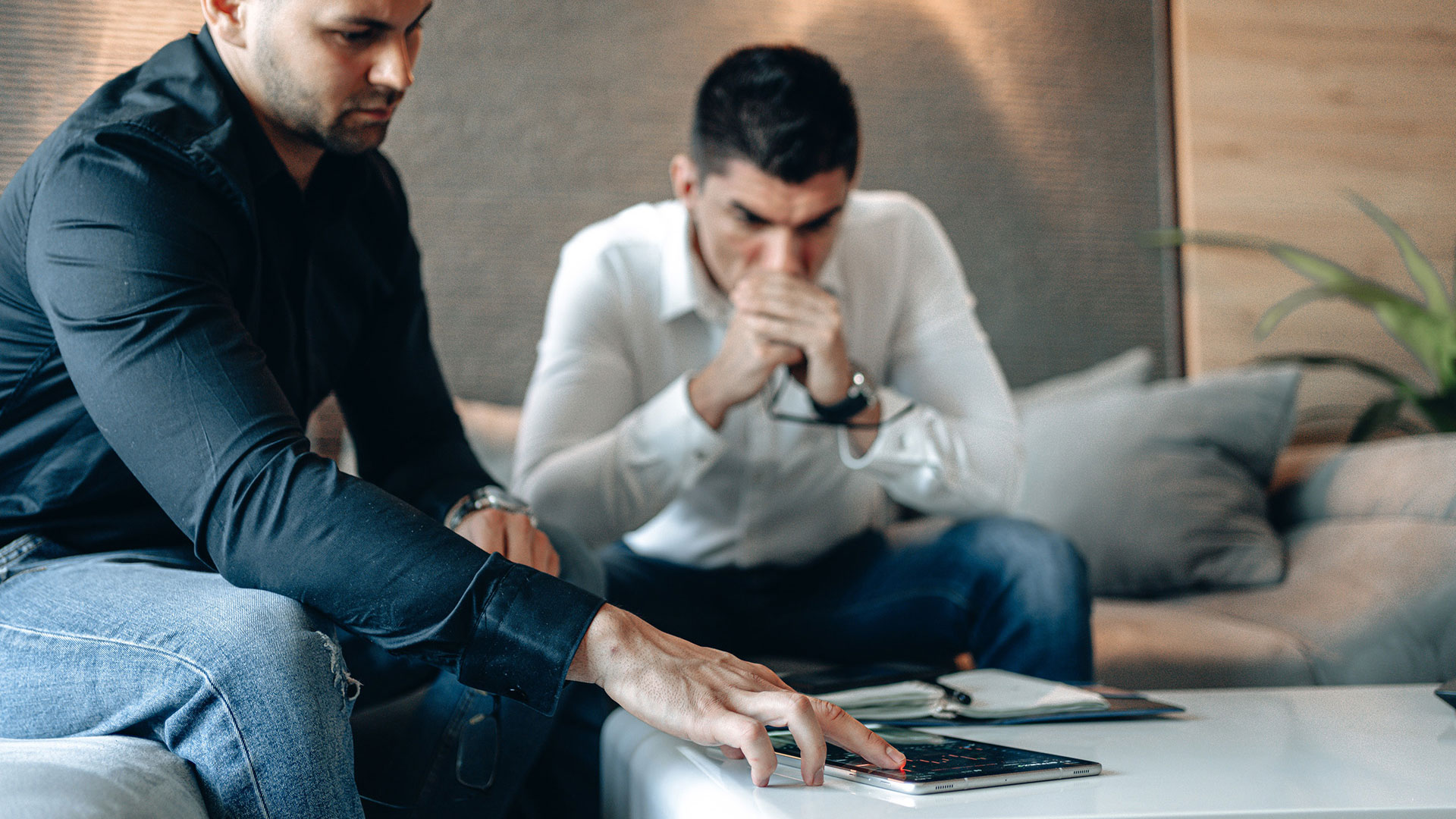 Data has the ability to transform an insurance organization through meaningful insights. Sometimes, however, these words do not do justice to how much data can teach us and lead us towards greater profitability. Let's think about data in terms of "talent" for a moment.
Imagine that you have become responsible for hiring someone who will lead your organization into the future with a whole new approach. Your supervisor only gave you an instruction. "This person must be a recent graduate."
That sounds absurd. What new student could know enough to lead the organization into the future? Still, you found two excellent candidates.
Candidate # 1 graduated in four years, took all the right classes, read all the required texts and graduated at the top of his class.
Candidate # 2 read the entire compulsory curriculum, participated in all the right classes, but took 8 years to graduate and took the time to complete 8 internships with 8 different insurance companies. In each successive internship, they were able to apply what they had learned in their classes and what they had learned in the previous internships to formulate a completely new way of understanding risks.
Which candidate will take you into the future?
Data that is smart enough to teach and lead
Insurance companies hire one of these two candidates every day when they add data streams to their processes. Some information is fresh from school. It is valuable, but its value is limited by the lack of experience and testing. Other data not only has experience, but the use of machine learning has given it intuition. It can predict with great accuracy. It becomes even more valuable as it adapts to additional relevant data points.
This is why Majesco is rapidly growing its Majesco Data & Analytics practice. Insurance companies can now take advantage of one of the most valued P&C data intelligence products available. They will be able to use Majesco̵
7;s experience data, integrated with a robust set of third-party data streams and analysis tools. These products will be enriched through artificial intelligence and machine learning. They will be deeply integrated with Majesco's core solutions. The promise for insurers is a data culture of continuous learning that will improve profits and reduce exposure.
Initial focus: Data that can serve as a basis for P&C analysis
Insurers who want to capitalize on the value of property inspection data must start somewhere. If they are looking for a basic P&C data set to build a predictive analytics system on, Majesco has the right data to serve as the basis – loss control data. Loss control data includes 16 million property surveys conducted by trained risk engineers in the field and have been quality tested. These 16 million studies contain over 200 million photos and these 200 million photos are all tagged for risk. It is the perfect (valuable and massive) amount of data to apply machine learning.
Here's how machine learning adds value to data. The risk characteristics contained in the database allow Majesco to create models that can determine how much risk there is for almost any specific property. For example, it lets you take a picture of an electrical panel, a hot water tank, a roof, a backyard and send it to the software. The software will automatically analyze these images against the other 200 million photos Majesco has in its data, and it will look for matches that will provide insight. This is a key component in the automated decisions that carriers need to achieve better operational results.
It is as if the insurance companies can now "look over their shoulders" at thousands of trained professionals who inspect 16 million different properties and get the result of all that experience. How can an insurer improve its claims results with this type of learning and experience?
Data that improves vision while improving insight
Insurance companies have every reason to love the insights that come from machine learning in 200 million images. It is an opportunity for increased automated decisions because predictive analytics can help identify known risks. However, the insights also work to reveal unknown risks in a very practical way.
Right now, less than 10% of the properties receive a physical inspection. However, insurance companies would prefer to look at 100% of the properties. There are simply not enough inspectors to take on 100% of the policy. If there were enough inspectors, there would still be too few guarantors to see the pictures from the physical inspections.
If an insurer can start moving the process of taking pictures of relevant property points to the policyholder or to the agent, they can look at more homes and more businesses, engage the customer and relieve the burden of travel, time and costs from using actual inspectors. Predictive analysis engines can then review what is in the picture. Machine learning will automatically categorize the insurance risk without an insurer having to look at the actual article.
For insurers, this is like putting your feet on the ground and looking at data – scale the risk assessment and the insurance process, without adding any additional resources.
Data sets that continue to learn from other data streams
Everything we have mentioned so far is currently done by Majesco's customer company. Many of them use Majesco Loss Control 360 to assess property and the Majesco Property Intelligence model for real estate data insights and they make informed decisions based on the risk knowledge available in the large loss control data warehouse. Very soon, with Majesco's claims data, we will be able to create links between claims and loss control investigations that will make data even smarter. When we apply machine learning, we will begin to see the possibilities for modeling that will make organizations even smarter than they are today. This will be a unique Majesco offer that will be difficult for anyone to duplicate.
Data's long-term value for the organization
All of the above is exciting. It is a crucial part of how the insurance industry should move forward in a cycle of continuous, data-driven improvements. Majesco creates a number of data and analysis products such as Majesco Property Intelligence that are pre-integrated with the Majesco Policy for P&C, many of which will be available via Majesco Digital1st® EcoExchange.
However, the long-term data strategy will have a broader attractiveness, issue guarantee and finance by influencing three key areas:
Smarter workflow and straightforward machining
Improved drawing and price accuracy
Identify appropriate coverages
Majesco now has the collaboration power and expertise to create a large contributing data set that can be expanded with other data sets and technologies to do very significant machine learning and analysis.
Smart workflow
If you are familiar with commercial insurance, you know how complex the forms can be. Direct processing is the summary term for everything that will improve the workflow, from filling in form fields to automatic collection of risk data. Machine learning and analysis have the potential to make each step faster, easier and more streamlined. Every step saved reduces costs.
Improved drawing and price accuracy
In addition to new business processing, tomorrow's improved data sets will help insurers to automate the insurance process and to take out their insurance more accurately. They will help insurers to identify appropriate pricing and to select only risks that fit their preferred risk profile. The result is reduced losses and improved claims ratios through lower claims compensation.
Identify appropriate coverages
Premium leakage is a big deal. Companies do not have coverage lines because they do not have a complete picture of what is suitable for all the properties they insure. When insurance companies decide to go after all the data they can gather, AI will help them identify missing lines, potential scams and more. They will be able to go one step further with automatic assessment that takes into account all measures of the claim: the amount, previous claim history, etc. The analysis will keep an eye on policy violations. By using AI / ML, insurance companies will add a valuable tool to provide protection and consistency to their own internal policies.
Majesco Data and Analytics: Products, Strategies, Services.
Step one of Majesco's new data initiative includes the first version of Property Intelligence powered by Majesco Analytics. More products and services are on the horizon! Is it time to start adding a data strategy to your goals for automation, machine learning and impact on results? Contact us today to get started.
Source link