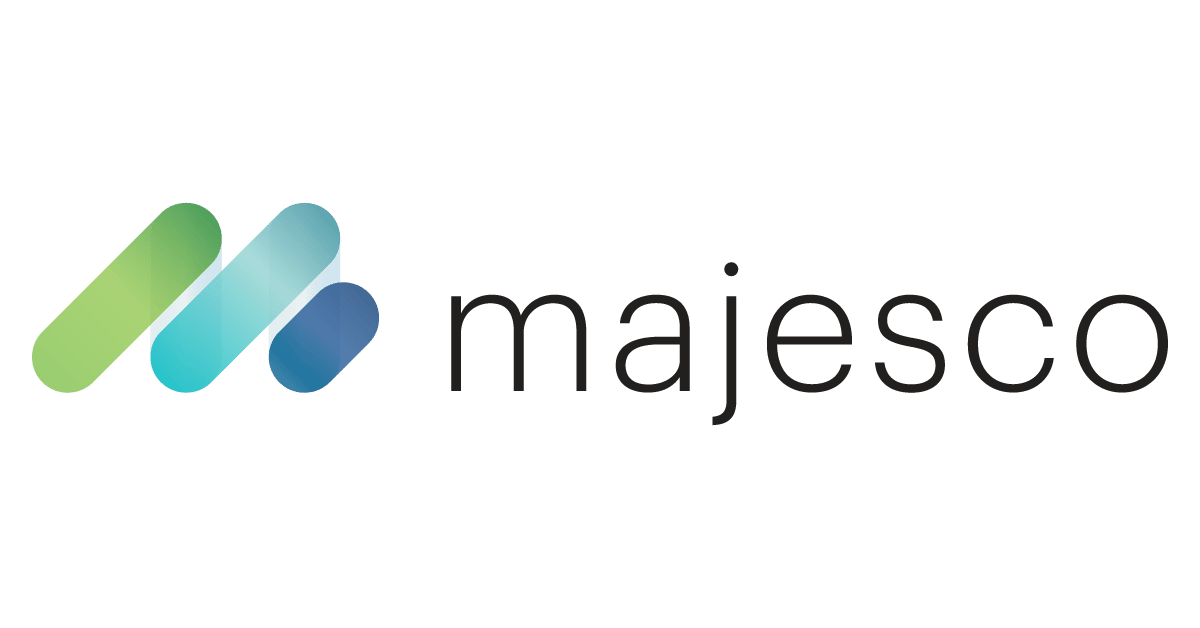 What if you could choose to focus on one part of the business that could change all the other parts, and that would also keep you updated on what needs to change in the business today and in the future? It would certainly help you prioritize projects.
This is data.
Majesco identified data long-term strategy as one of the strategic priorities for insurance companies in our Future Trends: 8 Challenges Insurers Must Face Now. Why?
Data's "occupations" within the organization are growing. It is critical to almost all functions, business processes, workflows and analytical processes to provide insights for decisions. Used effectively, data is the sixth sense that enables insurance companies to operate on a different plane. Data may be analytical in nature, but the results of using it are far more sensitive than we might acknowledge.
In a data-driven insurance relationship, customers feel more comfortable knowing they are "known"
; by their insurer whether they are underwriting or servicing them – in a personalized way by leveraging data. Today's customers expect more. They want an experience that gives them what they need to manage their lives or businesses and humanize the entire customer lifecycle. Part of the humanizing aspect is to offer niche, personalized products, services and experiences that fit their specific risk needs and use their personal data.
With a long-term data strategy and expertly constructed data platform, all aspects of the insurance business are improved from insurance operations to marketing, invoicing, service and claims visions. Imagine how good it feels to see trends on the horizon and think, "We know how to handle that." The future is getting brighter. Trembling and pessimism take a hike.
But right now, the value of data to the organization is currently growing faster than data strategies. Insurance companies must pay attention to the development of data strategy and the opportunities it can bring to the organization.
What does a long-term data strategy include?
Data is the heart of insurance. We have been using data for a long time now. It is not new. But it is growing considerably. It's overwhelming. Many insurance companies find themselves barely treading water today… unable to keep up with what's happening with data? In many cases, this is because the use of data is changing and expanding, and long-term data strategies are necessary. Now, as data reaches into every nook and cranny of the organization, insurers need a strategy that includes:
An understanding of what, how and why data will be used along with a plan for collecting, cleaning, standardizing and storing data, in all its different forms – structured and unstructured.
A cross-functional view of data and governance to keep data and systems secure.
Tools that help with all of this, plus those that help with visualization and decision-making processes and a plan to accelerate the use of advanced analytics such as NLP, AI and ML are taking on greater responsibility.
A framework that reduces the cost of data maintenance and is adaptable, based on scalability, plug-and-play data streams and the need to connect to partner data sources and models.
Leadership and teams that understand the power of data to fuel creativity and innovation.
When these things come together, the competitive organization is unleashed, and everyone gets excited. But there are challenges within the organization. Once we recognize them, it becomes much easier to see why data advocates need more than just a good idea.
Challenge one: The data volumes are unimaginably large. Data variants are growing exponentially.
The data we create – transactional data from our core business systems and data we collect via other sources (imagery, sensors, warning systems, telematics) as input to these systems is growing in both size and importance. Today's data volumes are too high to use yesterday's data frameworks. Furthermore, the types of data that come in, such as telematics streams, are not always static points. The structure of our data collection needs to be streamlined if it is to be able to accept all the relevant data we need. We need our data networks to be in collection mode and we need our data collection systems to understand the data that is valuable to us. Most insurance companies' data systems were built around schedules, report run times, calendared checks and balances that worked like clockwork. Today's data frameworks are always on to enable updated real-time insights and analytics. Yesterday's data silos understood only what they had access to. Today's data frameworks free insurers from yesterday's analytical constraints.
Challenge Two: The value of some data streams is unknown, so data usage is inefficient.
When we are overwhelmed, we lose sight of what is necessary or relevant. Is yesterday's data type still useful to us or is there a better way to grade, rate, guarantee or market with different data? Is one type of data a better indicator? Will a new type of data reduce our cost of acquiring business? Will a different type of data give us a better picture of a customer's propensity to buy or leave or upgrade?
For years, Insurance IT has been consumed by business transformations that include operational reporting, but many insurance companies were not yet ready to consider it in a big data strategy. This is because the data itself could not fully contribute to the conversation. Now new data and analyzes unlock the true value of data for the business – both operationally and strategically. As NLP, AI and ML improve, so does their ability to model, test and propose. A long-term data strategy keeps a pulse on data value, reduces waste, acquires new data when needed, and makes adjustments as the world changes.
Challenge Three: Data technologists are overburdened because analytical power is still difficult.
In insurance, today's analytics systems must translate the language of data into a more business-friendly form of analysis. This is critical for underwriters, claims teams, distribution and marketers who don't specialize in data. The end user needs a user-friendly technology bridge that gives meaning to data in less time. These tools are easy to use and simplify the work of users, making data more meaningful. For example, if an insurer wants to understand the variables involved in retention rates, access to data and analytics that allow them to create their own reports and analytics would enable self-sufficiency so that data scientists and other specialists can focus on other strategic areas.
Challenge four: Data needs a top-down focus.
Without an extraordinarily strong focus on data as a strategic and vital business asset, most insurance companies struggle to keep up with the necessary changes in a rapidly changing digital insurance era with new products, channels, risks, data and technologies. Having a foundation based on a long-term data strategy is critical.
A long-term data strategy requires an examination of the sources, types, uses and quality of data and the analysis needed to drive operational and strategic value. Part of this strategy is to define an ecosystem that identifies and uses internal and external data sources and accompanying technologies such as operational and advanced analytics, and AI, ML and NLP that will provide a customer-first approach and achieve tactical and strategic outcomes.
The timing of the data strategy is imperative
Data will soon be either the tsunami that swallows the organization or the wave that carries it to success.
Data is becoming more readily available and cheaper. It is being transformed into a commodity that allows it to spread throughout the value chain. The devices that will fuel an increase in data are also getting cheaper.
For example, Google is extremely focused on creating data and analytics capabilities as a service at scale for the industry with a strong focus on customer centricity, risk management and analytics. In industry presentations, they note the difference between data across the value chain that creates challenges and why they look at data holistically rather than building point solutions to various problems as the traditional data and analytics providers do.
Sensor data is a good example of a "point" application that should instead be considered under a holistic approach. As sensor usage increases, the sensors become cheaper to place and use. Data-generating IoT devices are proliferating in businesses, homes, automobiles, and health-related fields. As it becomes easier and cheaper to collect relevant sensor data, customers across all demographics are becoming more comfortable sharing their data for improved pricing. (See Majesco's latest consumer and SMB consumer reports.) Insurers will have an opportunity to cheaply take advantage of this growth, but they will need a data strategy to ensure they capture the data points they need and monetize on them properly.
The holistic aspect comes into play as insurers begin to customize service and improve products using individual data streams from people and businesses. The same data used for underwriting, real-time pricing, preventive monitoring and claims can also be used for value-added services and products such as warranty service, automated maintenance service, restoration programs and parametric insurance.
Data is changing the value proposition for the entire insurance industry.
Data, used effectively, will always have breakthrough, business-changing and enlightening value. Analytics capabilities are poised to be a game changer for insurance. When new and real-time data, advanced analytics, AI and machine learning are effectively combined, insurers can have a significant impact across the entire insurance value chain.
In the future, the story will be less about the data, and more about the analytics applied to the data, the insights derived from it, and increasingly the embedded use of analytics across workflows and business functions – creating an "intelligent core" – something Majesco has done that with our Spring 2023 release. Insurers will personalize products, know their customers better and develop new products much more easily – all as a result of engaging with data through an effective long-term data strategy.
Having a long-term data strategy in place that is operational and evolves as the business, data or technology changes is critical to success. It ensures access to what is needed to remain competitive but also empowers entrepreneurial teams to use their creativity and think big. The latest advances in technology, powered by cloud, ChatGPT, analytics and data warehousing, bring to life a long-term strategy to meet the business needs of insurance companies operationally and strategically today and in the future.
Are you ready to create a data strategy that takes you into the future? Contact Majesco to learn more about Majesco Data Analytics Solutions for Insurance.
Source link