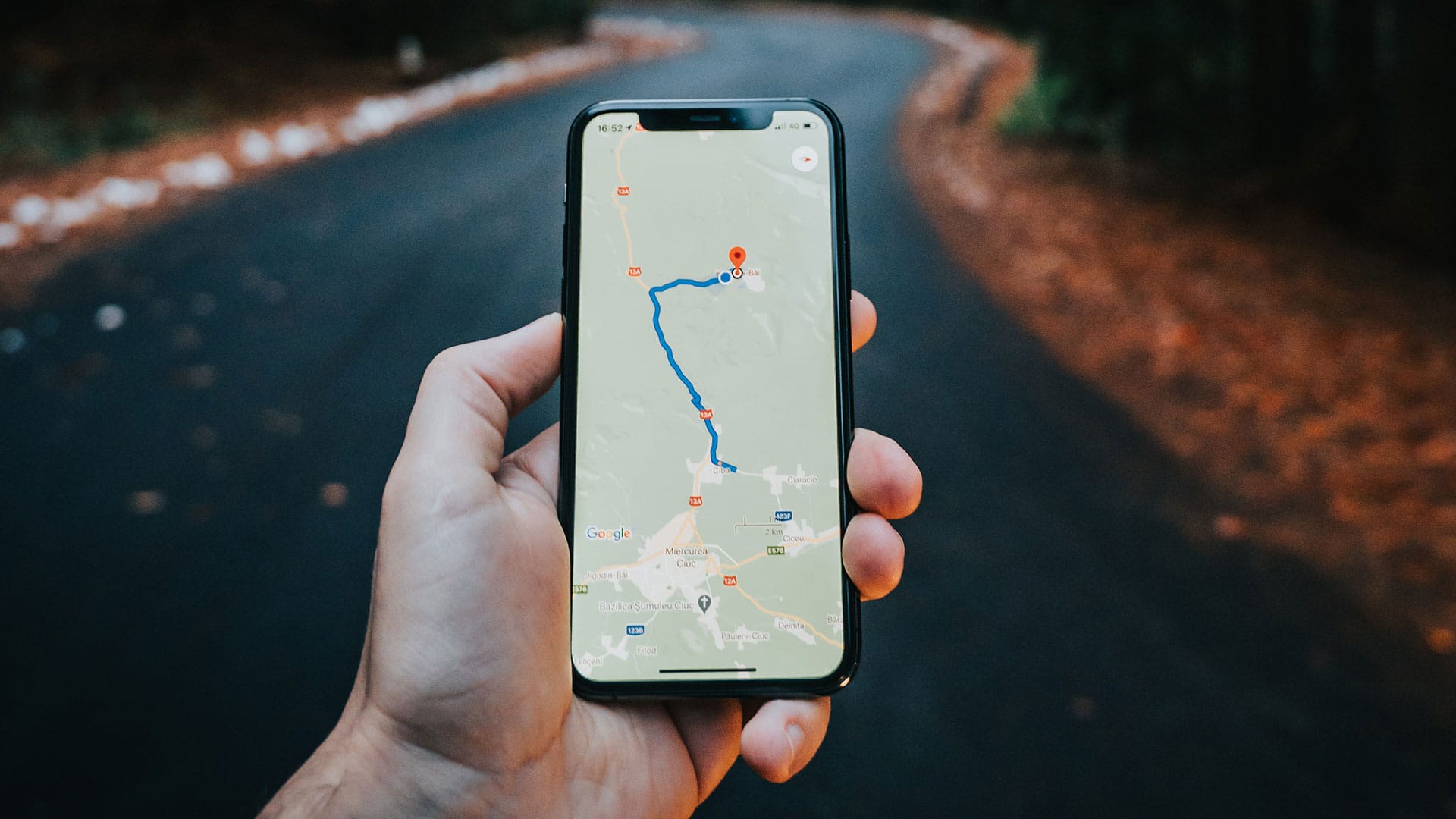 Instacart, the grocery and delivery service, and DoorDash, the restaurant delivery service, have both seen tremendous growth during the current pandemic. Much growth is due to the increased partnership with more companies that adapted their business models to include delivery – retail, grocery stores, restaurants and more. As a result of this growth, they have generated investment interest. The DoorDash IPO last week began with shares priced at $ 102, but at the end of the day the shares closed at $ 190 each. At the beginning of 2021, investors will be able to participate in Instacart's IPO, a potentially similar situation, where companies that were already on the rise have become important with the continued COVID-1
9 restrictions.
In both companies, the presence of delivery barriers is almost an invitation to create efficiency – and value for customers. People feel stranded. How can we reach them with what they want? How can they get what they want today? How can we make them feel safe? How can we improve the delivery of the "last mile" to reduce our costs and speed up our service? COVID may have stifled some parts of the economy, but for others it has simply invited innovators and leaders to take over. Delivery has always been a matter of convenience, speed and cost and it is now a matter of a customer experience. The path that wins is the one that can create the shortest path with the least resistance.
Apply this to insurance. Insurers need to improve their business model, products, processes and services. The same people who have come to expect food the same day are seeking online insurance. Product development teams, managers and marketers in insurance companies, can often predict what types of new products and services will need to be created to meet the needs, but the launch of these items can be hindered by the traditional methods of adapting IT systems to meet the need. You usually need to involve someone in IT who knows these systems, has the deep technical talent and too often is already saddled with too many projects. The result – high-priority projects are limited due to the high demand for IT talent and limited IT resources.
The relationship between efficient delivery and efficient development then becomes the most crucial variable in a competitive environment. Insurers will do anything to shorten timelines and gain more control over end results.
In Majesco's latest thought leadership report, Insurance Platforms: The Digital Platform and No Code / Low Code, we turn the clock back and forth to get the best possible view of a growing trend – technology that enables speed instead of stifling it. In today's blog, we build on the report's assessment of the current environment for most insurance companies. It is an excellent business case for why insurers should operate cloud-based insurance platforms and how they will provide a broader and deeper solution that can handle insurers' digital transformation. We also set the stage to look to the future, which we will do in our next blog.
The current state of platforms and priorities
Cloud-based insurance platforms without code / low-code functions offer a way to break free from the boundaries of insurers' complex traditional back office systems. But not all systems are that complex or need to be. By simplifying and democratizing the creation of insurance applications without code / low code features, insurance companies can expand their "pool" of talent by leveraging "Citizen Developers", unleashing the deep technical knowledge and expertise of their IT staff needed for complex back office core systems for to develop new applications and products that take advantage of new market opportunities.
Next Gen Core platform without code / low code configuration
Insurance has always been an information intensive business with extensive needs for processing transactions and keeping records of insurances, premiums, claims, reserves and more.
In addition to basic business applications, insurance companies need software tailored to insurance-specific and company-specific needs and processes. Previously, with some of this commercially available, they had to build the applications themselves, which led to growing IT departments with hardware and staff. Even when suppliers began offering insurance applications, many insurance companies still felt the need to customize and / or create their own applications to manage their competitive differentiation and advantages.
As the restrictions on home-grown systems became more stringent and as the supply range increased and more, it became more palatable to switch from an exclusive "build it yourself" to a "buy" method, which replaced old home-grown systems with "modern" Local systems. These systems were highly dependent on IT for code-driven configuration of products, processes and workflows. Companies had to compete with each other to prioritize their projects and then stand in line to wait for IT resources to be freed up to code the configurations and adaptations they needed to run the business. This is still the case in many organizations today.
Opportunity costs for lost business opportunities, higher costs and inefficiencies pile up as IT slowly goes through its project queue.
Next generation cloud-enabled kernel platforms without code / low code configurability changed the game dramatically. Now business users and "Citizen Developers" are becoming part of the "pool" of developers – they are expanding the potential projects that can be managed by making configurations via a simplified, visual interface with WYSIWYG functions. The platform provides the necessary architecture to support large-scale distribution, versioning, security, upgrades, infrastructure management and availability. This enables companies to quickly launch key products and business processes, frequently use ready-made content and configurations, and focus skilled IT resources on more complex issues. It also gives a wide range of stakeholders the opportunity to "test and learn" creative new ideas that can lead to new competitive advantages.
In our rapidly changing insurance environment, these opportunities are more important than ever. World InsurTech Report 2020 by Capgemini and Efma identified five critical priorities driven by today's new insurance customers and accelerated the even greater importance of the COVID-19 pandemic: [i]
Real-time response: Fast service and responsiveness [19659016] Crisis-proof processes: Uninterrupted access to critical services during times of need
Insurance-as-a-tool: Payment per use, on-demand coverage
A caring partner: Shows empathy and creates emotional contacts with customers
Digital experience: Self-service options with anytime, anywhere access
The emergence of cloud-based platforms in recent years enables insurers to adapt to these rapid changes by ushering in a new era of basic system features. These systems are characterized by clouds, data, AI, APIs, no code / low code and an ecosystem of partners, giving insurers levels of flexibility to modify existing products and create new ones that have never been possible with previous core systems.
Horizontal no code / low code platforms
No code / low code has been around for some time – even Microsoft Excel has been used as a low code tool for decades. Think of all the "calculation applications" developed by finance and actuarial or the many functional insurance applications such as loss control, special policy administration or even reinsurance.
The No code / low code market is now a top focus area due to the increasing number of use cases and a continued focus on digital transformation, fast delivery and innovation – with the AM Best Innovation Rating helping to arouse interest with a focus on operational innovation and disruptive innovation. Given the demand for technology expertise, the use of no code / low-code platforms allows knowledge workers – estimated to be ten times more populous than technical workers – to create applications while accelerating digital transformation. [ii] Given that insurance is not considered a "high-tech" industry, the struggle for technological talent is even more intense and limiting, and why these platforms are rising as a top priority.
In support of this, a Novarica snap survey of insurance companies found that about 50% used or had tested a low code platform. Novarica projects that by 2025, at least 80% of custom development projects in the industry will not include any code / low code technology. [iii]
Important horizontal features for no code / low code include:
Wide use of customers showing breadth, depth, flexibility, robust development capability and maturity
Natural cloud with SaaS scalability with multiple tenants
Extensive security and seamless updates
Prevented integration with non-vertical systems (eg Google Maps, Chase, CyberSource, Twilio, SendGrid, etc.)
No wonder so many of the horizontal players with no code / low code are active in the insurance market, companies such as Mendix, OutSystems and Appian. Similarly, some CRM platforms use Salesforce and MS Dynamics to create "applications". While some of the horizontal players offer insurance industry-specific applications, most market their solutions in a wide range of industries, placing them entirely in the enterprise software market.
But what about vertical players? And what is the difference between horizontal and vertical actors?
Digital insurance platforms without code / low code (vertical)
Insurance industry-specific solutions are now emerging – some very specific and narrow in focus and others with a wider range of functions similar to the horizontal players. Novarica suggests that the use of low code can be traced back to the portal, where many core system providers began to offer portals that were specifically integrated into these core systems. But if you were a multi-core insurer, it did not work. And you were limited to the "out of the box" experience, which lacked differentiation and personalization.
This, plus the desire to create more personalized experiences and drive innovation with new applications that can be integrated into the core, created an opening for the entrance to insurance-specific digital code / low code platforms, but many were still primarily focused on customer or agent portals rather than a range of potential applications. The wider vertical platforms with no code / low code have both vertical and horizontal functions that make them much more valuable and robust for the insurance industry.
Insurance-specific digital platforms make it easy to quickly create business applications using key components:
with a variety of insurance apps and accelerators as insurance objects, templates covering the entire insurance function such as portals, page layouts, UI widgets and more.
features, data, or services that can be used via a plug-and-play configuration, such as artificial intelligence (AI), enabling companies to create and launch smart business applications that integrate AI partner features rather than creating their own algorithms.
Pre-integration with the seller's core system and ability to integrate with other core systems.
Dynamic, advanced integration via APIs and integration hubs to other third-party vendors, data sources and alternative channels (ie marketplaces, etc.) that connect to a variety of systems via APIs for SOAP, REST and OAS without writing code and enables the publication of custom APIs for partners to expand and enhance digital features.
No code / low code functions including:
Digital – Branding, visualization, travel design and usage analysis functions.
Configuration – Robust UI builder, data modeler, workflow and location functions.
Architecture – Full-featured, micro-services, multi-tenant, built-in DevOps, release cards and automatic scaling.
Flexibility y – Ability to provide sandbox and multiple geo-instances.
These new vertical platforms with robust horizontal features provide compelling benefits to insurers – a single platform for their digital business transformation that can support portals, personal experiences, a wide range of innovative applications and the launch of new products or business models. These platforms accelerate the journey and can show value in days or weeks rather than years. This represents a much shorter path to delivery of the same or better functionality.
Consider the following use cases:
Agent portal to support not only quotation and service of policies but also boarding, compensation and more
P&C personalization of multiple channels
Embedding insurance in other platforms such as Shopify, Real Estate , Facebook, Payment providers and more to create new sales channels
Service at portfolio level over policy, invoicing and receivables
Intelligent P&C requires intake
Action-driven P&C insurance workbench
Pipeline insights and second best action for distributors [19659016] Personal L&A products with floating guarantee and fast release
And it's just a selection of opportunities to start or accelerate digital transformation!
Finding a single platform that can enable and accelerate that journey requires a wide range of techniques, including no code / lo w code features that enable rapid development and market launch benefits. Majesco Digital1 st ® Insurance is the only platform that has helped insurers to create a next generation portal, personal experiences and new, innovative products, to name a few. It was recognized as a leader in Forrester Wave: Insurance Agency Portal – a next generation portal view.
The conclusion is that some insurance-specific platforms have all the possibilities and scale as a horizontal platform, but with the added value of insurance-specific content, accelerators and ecosystems that can start and accelerate an insurer's digital transformation.
Do you take the shortest route in insurance delivery? Your customers are and you must be able to meet their expectations today!
In our next blog we look at the Future State of Platforms and Priorities. What is the intended effect of digital platforms and mature ecosystems? How will our technical choices make our organizations more resilient and responsive? Do current priorities prepare insurance companies for market leadership? Read the full report today by downloading, Insurance Platforms: The Digital and No Code / Low Code Platform.
---
[i] "World InsurTech Report 2020," Capgemini and Efma, https://www.majesco.com/white-papers/rethinking -livsförsäkring /
[ii] Matney, Lucas, Wilhelm, Alex, "Five VC Discuss how no code goes horizontally across the world's industries, "TechCrunch, August 22, 2020, https://techcrunch.com/2020/08/22 / five-vcs-talk-about-how-no-code-is-going-horizontally- across-the-worlds-industries /
[iii] Higgins, Martin, "Things Heated in the Low- / No-Code," Insurance Innovation Reporter, July 28, 2020, https://www.insurancethoughtleadership.com/ things-heating-up-in-low-no-code /
Source link