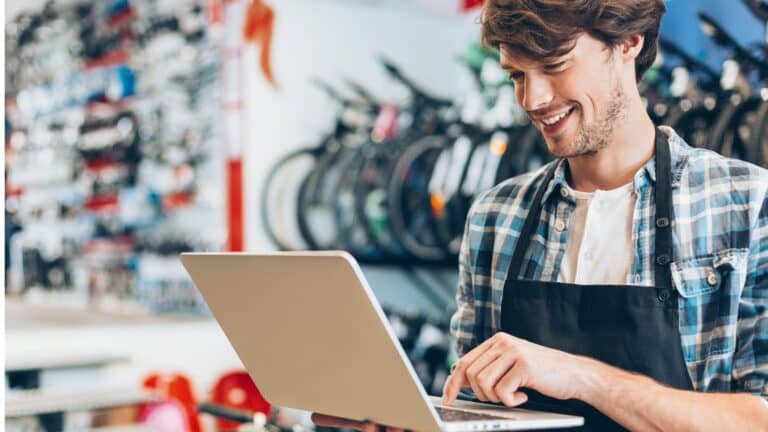 If you're starting a new business, an important step is to make sure you buy business insurance that's right for your business. Having the right coverage for your business can protect your personal assets from liability associated with business debts and keep your business afloat when unexpected situations arise. The types of insurance your business needs may include general liability insurance, product liability insurance, professional liability insurance, commercial property insurance, home-based business insurance, and cyber liability insurance, to name a few of the options.
A guide on how to choose the right business insurance
If you̵
7;ve never bought business insurance, you may be unsure about what types of insurance will work best for your business. Our step-by-step guide can help you navigate when buying business insurance to make the best decision for your activity.
1. Understand your industry: All businesses are different and come with different risks. Understanding your industry is the first step to understanding what policies you need. Do you have a large workforce? Do you own a property? Do you have a large inventory? Does any of their information involve risks? Is there a risk that your company could be named in a lawsuit? Do you sell products or deliver services? Because your business is unique, so are your insurance needs.
2. Look at the available coverages: Business insurance is not designed to be one size fits all. The coverage can be mixed and matched until you get the configuration that is best for you. Some of the basic insurance policies you may need for your business include business general liability insurance, health insurance, workers' compensation and property insurance.
3. Choose the right limits and deductibles: The policy limits and deductibles of your policies will affect the cost of monthly premiums. Basic business liability policies typically have a $1 million limit per claim and a $2 million cap on how much the insurer pays over the life of the policy. If you cannot afford to pay any losses that exceed these limits, you may want to look into obtaining additional coverage, such as excess liability coverage or umbrella insurance.
Ultimately, you shouldn't choose a policy just because it's cheap. Low premiums are more affordable but may cost you more in the long run. An insurance policy with limits that are too low or saddles you with an expensive deductible can spell financial disaster. Working with one of our experienced insurance agents can help make this process easier, as we can advise you on the best insurance policies to suit your business with your budget in mind.
Work with one of our insurance agents
To ensure your new business is protected, you want the right insurance policies from the best providers who can be trusted to pay out when something goes wrong. The right policy can prevent you from having to bear the full financial weight when an unexpected event occurs, so you can continue to operate and grow. Contact us today to find business insurance that suits you best.
Source link