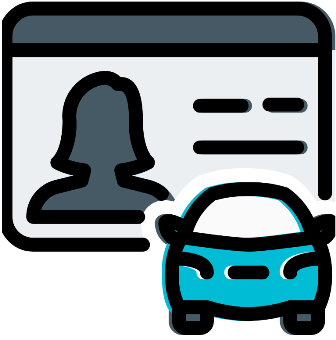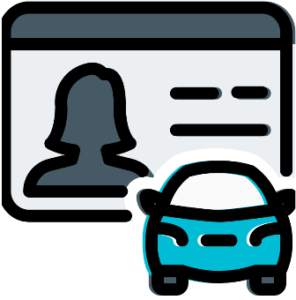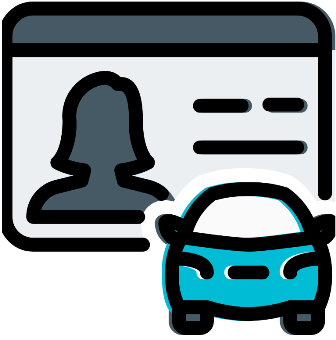 Ohio has changed its driver's license and most of the population knows nothing about it. The result? Confusion, frustration and anger when you go to BMV and try to renew your license. So before you waste a trip because you do not understand the changes or do not have the right document, read our article so you can get your license without any problems.
So, what has changed?
Ohio introduced its new driver's license and ID card on July 2, 201
8. Two options are now available: the compatible or the standard card. What is the difference? The compatible option meets national air travel safety requirements. The next paragraph explains the need for two licenses and why air travel requires a different license.
Why does the license change?
In 2005, Congress approved the REAL ID Act. This law established minimum security standards for sources of identification, the most common being driving licenses. The most important part of this law prohibits federal authorities from accepting for official purposes licenses and ID cards from states that do not meet these standards.
Why would air travel be affected? Because the organization that checks your ID at the airport security check – Transportation Security Administration – is a federal authority.
Since most driving licenses do not meet the minimum safety standards set out in this law, it is necessary to create new licenses
How soon do I have to have my new license?
October 1, 2020 is the date required by law for all U.S. residents to have a REAL ID compliant license.
Remember, you only need a compliant license for air travel, access to federal facilities and access to nuclear power plants. If you do not intend to do any of these things, a standard license would work well and the dates we are discussing do not matter.
If you believe you may be flying in the future or will need to access a federal facility, we recommend that you continue to obtain your compatible license at your next license renewal. It will save a lot of time and deterioration and not ruin any last minute travel plans.
So what's the process of getting an Ohio "compatible" driver's license?
For both standard and compatible cards, you still need to go to the local assistant registrar's office – that process has NOT changed. However, the compatible license requires additional forms of documentation to prove your identity. Here are the six categories of identity verification required:
Full legal name
Date of birth
Proof of American legal presence
Social security number
Proof of address (TWO documents required)
Legal name change (if applicable)
Ohio BMV has a very helpful creator of checklists – it lists many types of documents, the category it meets (from the 6 shown above) and helps you create the checklist so that you can easily collect your documents to take to the deputy.
Real examples – getting a compatible license
For most people, getting your compatible license is easy provided you have the right documents.
One of our own employees – Carrie – recently received her compatible license. She first used the checklist mentioned above to help gather accurate documents. Here are the documents she brought with her to the deputy and what category they were happy with. address – current water bill and bank statement
Legal name change because last name does not match name on birth certificate – Marriage license
You can easily see that a document can meet several categories, which really helps with the amount of paperwork you need to bring.
When the documents were verified, the normal renewal procedure, including the eye examination, took place. A new photo was also taken for the new license.
The old license was perforated in the upper left corner to show that it was no longer valid. A paper document (interim documentation from Ohio) with all license information and the new image was attached to the old license. Both serve as a temporary license, so you must carry both.
The new license came about ten days later, by mail, in a plain white envelope (so if you get a plain white envelope, do not throw it away!)
The most common reason for licenses being delayed? Wrong adress. So make sure your correct address is listed in the renewal application and on the documents needed to prove your address. You are asked several times to verify your address, so it should not be a mistake.
What's the big takeaway for me?
At your next driving license renewal, you have the option of obtaining either a compatible or standard license. The choice is yours, but the compatible license requires additional documentation to prove your identity. If you are flying or planning to fly, need access to federal facilities or a nuclear power plant, you must have a license that meets the requirements.
If you do not need any of the above, a standard license will work and you will go through the license renewal process as you did before.
You can read frequently asked questions and create a checklist of documents required for a compatible license on the Ohio BMV Web site.
Hopefully this article will help you understand Ohio & # 39 ;s new driver's license and make it easier for you to get yours.
If you found this article helpful, please share. If you need to discuss your Ohio car insurance we can do that too! Call or click today.