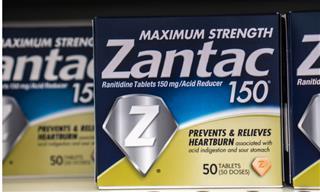 (Reuters) — GSK agreed to settle a U.S. lawsuit alleging its discontinued heartburn drug Zantac caused cancer, the British drugmaker said on Friday, preventing the first such case from going to trial next month.
The company said it had reached a confidential settlement with California resident James Goetz who says he developed bladder cancer from taking the drug.
The deal removes a short-term threat from the lawsuit and could set a precedent for thousands of cases to go to trial next year. The drugmaker's shares rose almost 5%, making it the best performer on London's blue-chip FTSE 100.
GSK said the settlement reflected its desire to avoid the distraction of protracted litigation. It admitted no liability and said it would vigorously defend itself in any other Zantac cases.
The trial was set to start on July 24, the first test of how the Zantac cancer claims would fare in front of a jury.
The drug, originally marketed by a predecessor of GSK, was later sold by several companies, including Pfizer, Boehringer Ingelheim and Sanofi, as well as generic drug manufacturers.
Companies facing litigation won a victory in December, when a federal judge threw out tens of thousands of Zantac lawsuits in US federal courts after finding that the opinions of plaintiffs̵
7; expert witnesses linking the drug to cancer were not supported by science.
Aside from a small number of pending cases in California, most of the remaining Zantac USA litigation involves more than 75,000 cases in state court in Delaware, with hearings likely in January.
Source link