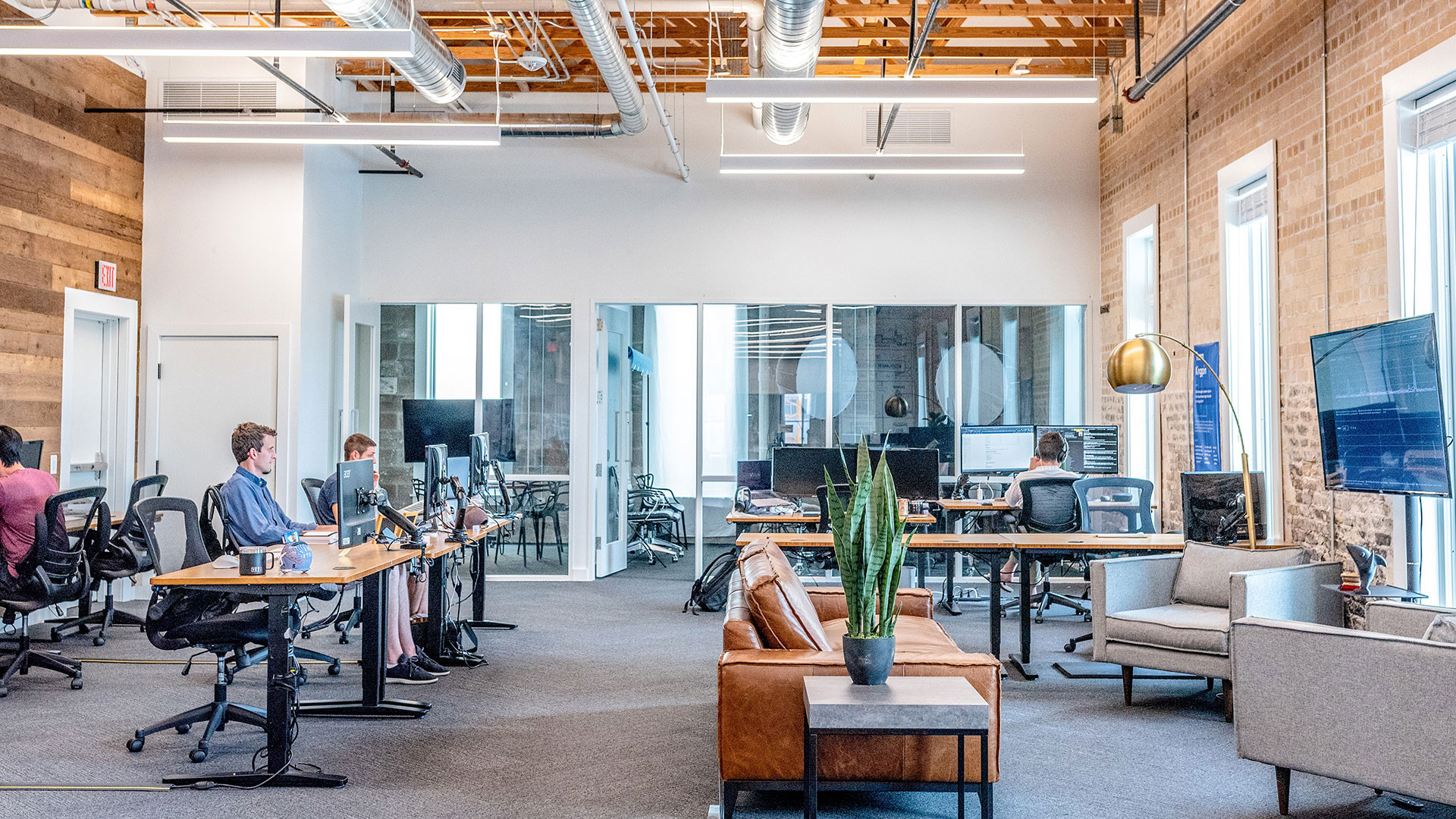 Yesterday was the first day of autumn. Most US companies are just a few weeks away from their Open Enrollment benefits. Employees are the contact point for the enrollment process. When considering their benefits, they try to find out how they choose their employer benefit options to best suit the lives they live.
Courtney is 28. When she looks at her company's benefits offers, she is uninterested. Her family is growing. She is interested in employer packages that help her simplify her life. Can she add her pets? Does she get a discount for using a portable device? Can she collect cars and tenants through her employer? Can everything be administered via an app and can all premiums be paid from her paycheck?
Steve is 62. He thinks he will retire at 69 or 70. When he saves for retirement, he is price conscious about his life, misfortune and critical illness. He is fine and he can prove it with data from his Strava app. He loves his job. His plan is to do a bit of gaming work in retirement as a part-time consultant. Steve is interested in keeping many of his benefits in place when he leaves his employer.
Courtney and Steve work for the same company. Their living conditions are completely different, but for their employers and their benefits … they are almost identical. They have "static" benefits that are not portable. They are not at the appropriate level. For many group insurance companies and voluntary benefit providers, Courtney and Steve are not even names; they are fractions of policies that sit under a group number.
The customer experience enters the workplace
Retail's customer experience and mobile customer experience affect the relationship between employers and employees. Employees buy jobs more often than they buy cars, so employers need to be attractive. Group insurance companies and voluntary benefit providers strategize how they can move their business in a way that satisfies employers. Fringe insurers and those who realize that they can have viable products from Group and Voluntary market are now looking to see if they fit into the picture as well. Both groups look at the customer experience from two angles; employer customer and employee customer. Both customers will drive them to become mobile / web-ready / customer-savvy benefit providers.
Courtney and Steve are likely to be very pleased with the changes taking place in their benefit package over the next 2-3 years. [1
9659002] Majesco is pleased with the opportunity that the technology provides for group and voluntary benefits. Last month, Celent released a report from Majesco, Next-Gen Platforms in Group and Voluntary: Exploiting New Opportunities Across the Worksite Ecosystem. We discussed the report on a series of insightful blogs, but we also asked two industry experts to join a roundtable seminar to get to the heart of Group & Voluntary's real market opportunities and then set the stage for what is required if an insurer wants to leverage market timing. If you want the whole conversation, you can see untapped market opportunities for group and voluntary benefits with different games, open ecosystems and next-generation platforms.
In this blog, we cover just one of the threads – how Group & Volunteer products can better meet employees' needs through a transformed customer experience.
Seth Rachlin, Executive VP, Global Insurance Industry Leader, Capgemini and Jamie Macgregor, CEO of Celent. Jamie started by giving us a market overview.
Jamie Macgregor
"Where we are today is a pretty exciting time. The technology has matured to a state where it generally makes a difference to the employees' commitment and customer experience. In addition, I believe that the broader market, employees and customers, ultimately expect much more from the industry. The world of work is changing. Everyone can see it. You can really feel it when you look at the larger market.
Jamie then led us through the biggest changes in the market. During the last generation, it was common for employees to do a job for life. Today in the United States, the average person will have 12.3 jobs between the ages of 18 and 52. The battle for talent will be crucial for companies of all kinds, which makes benefits more than just a nice add-on package. COVID has made some people rethink their jobs and careers in favor of jobs that do not require long journeys. Employees are looking for flexibility and a good package. A new MetLife study showed that 69% of employees say that a large number of benefits would increase their loyalty to their employer.
Employees need a workplace benefit experience that suits their lives.
In group and voluntary benefits, the employer has long been considered the customer. However, part of the shift that Jamie described has created a whole new employment dynamic, where companies treat their own employees as customers – make sure the experience looks inviting from the outside and does its best to keep employees happy once they have joined the organization. Since employers need to please employees, group insurance companies and providers of voluntary benefits need to see a layer deeper into the experience. How can the industry improve the employee experience through the Group & Voluntary group?
Jamie Macgregor
"The keys to opening up the opportunity … are really about finding ways to increase relevance for the end customer at the right moment. If you think about it, the traditional way of finding insurance is to identify major life events, such as when you go to a new employer, when you buy a home or give birth to your first child. It is less good at identifying other life events as a campaign, a sports injury that prevents you from working for a few days, or the unfortunate fact that a close friend dies of a terrible disease. These types of events are often missed by the industry when they may provide the perfect opportunity to engage in a conversation about goals and protection.
"Employers and suppliers have the opportunity to work together to use their collective knowledge and expertise to capture these events and engage you proactively in a positive conversation about current needs. "
Denise Garth
" Let's go a little deeper around the employee market. There is a big shift in employment and companies want to attract and retain employees. But many companies have a whole range of different generational groups under their roof and all have different needs. Let's talk about the consequences of this for our traditional processes, traditional plans and the traditional way in which we have managed employee benefits. "
Seth Rachlin
" There is a huge volatility when it comes to careers and people who move. People do not go into offices. How is the relationship between the employer and the employee really maintained, does it really develop, and how does it really gain character and meaning? Benefits are an important part of that equation and, as you point out, Denise, it's about having benefits that are appropriate for an employee for the rest of their lives.
"As is largely the case in insurance, we must consistently move from one size fits all to more tailored offerings, more tailored products, more tailored and complete packages that actually hit the employees at the point where they are – with the ultimate goal to try to deepen that employment relationship.
Employees want portability. Do employers?
There are some questions and puzzles for potential group and voluntary benefit providers, some of which will only be answered over time. For example, is insurance portability (the ability of employees to take their benefits) good or bad for the employer? The employer is about attracting talent through flexible benefits, but they are also about retaining talent. Where is the fine line?
Jamie Macgregor
"What you really want to do from a supplier point of view is to maintain a relationship with the end customer while they change companies or work several jobs at the same time in the gaming economy. Capturing the customer requires new, more flexible proposals, which are more focused on the individual than the actual employer themselves, so there is more transportability. But how does it work in practice and how does it actually generate the right proposal for the employer as well? It is difficult to acknowledge the two things, I think, but necessary. "
Seth Rachlin
" It is really challenging because on the one hand we are talking about benefits as a way to attract and retain employees. And on the other hand, we want them to be portable so that they can retain the benefits if they leave. It questions who the customer is.
"For every insurance company I have worked with in the group, space is favored, if you ask who the customer is – the customer is the employer. The customer is not the employee. It places insurers in an interesting box with regard to who pays the bills versus who they also want to service. "
Employees want a more holistic understanding and experience
Denise Garth
" Something that has happened as a result of COVID is that many people, especially employees, have become really sensitive to to see all their economic resilience as individuals or as households. There are some non-traditional types of value-added services that are similar to "products" offered, such as reduction of school loans or legal services or financial planning services. All these types of things get a higher interest. "
Jamie Macgregor
" But when you look at it, it must be a recommended suggestion to explain the differences between some of these products, especially in the life sector. The general direction must be to make these proposals simple and to make them all relevant. If we are to address the protection gap, the (solution) must be obvious to the end consumer. "
Seth Rachlin
" Yes. It's all about how you give advice. The Capgemini World Insurance Report this year was very much focused on the Council equation. And we interviewed consumers around the world. For all the great advances that have been made in the field of digitization – most consumers, and especially millennials and Gen Z, felt that they did not understand insurance products and that they needed someone to explain them. The Council equation, whether it is digitally activated advice or whether it is traditional advice, is still very relevant to the type of products we are talking about.
Next Generation Platforms for Groups and Volunteers
In each of these cases, traditional products, processes and systems are likely to lack a key digital component for engagement, policy retention and advice. Group insurance and voluntary benefits will need to meet employee engagement and protection gaps with next-generation platform solutions. They must be cloud-born. They must be API-ready so that they can participate in current and future utility ecosystems. In our next blog, we will consider these preparations in detail. You can dig deeper into the opportunity by reading the next generation of platforms in groups and voluntarily: take advantage of new opportunities across the workplace ecosystem. Also, make sure to capture our full conversation with Jamie and Seth and by watching, untapped market opportunities for group and volunteer benefits with different games, open ecosystems and next generation platforms.
Source link