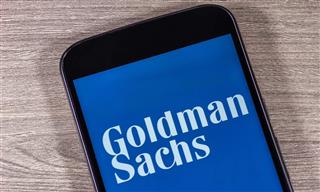 (Reuters) — Goldman Sachs Group Inc. has agreed to pay $215 million to settle a long-running class-action lawsuit alleging widespread bias against women in both pay and promotion, a joint statement from the firm and the plaintiffs said.
The plaintiffs, former employees of the Wall Street bank, accused Goldman Sachs of systematically paying women less than men and giving women weaker performance reviews that hindered their career growth.
The lawsuit was among the most high-profile cases targeting Wall Street's alleged unequal treatment of women in litigation against many banks dating back decades.
The settlement covers about 2,800 female associates and vice presidents employed in Goldman Sachs̵
7; investment banking, investment management and securities divisions, according to the statement.
"After more than a decade of intense litigation, both parties have agreed to resolve this matter. We will continue to focus on our people, our clients and our business," said Jacqueline Arthur, Goldman Sachs' global head of human capital management.
As part of the settlement, Goldman Sachs will also hire independent experts to conduct additional performance evaluation and gender pay gap analyses, the statement added.
Kelly Dermody, co-counsel for the plaintiffs, said they believed the settlement provided "substantial, certain recoveries for all class members and promotes gender equality at Goldman."
Source link