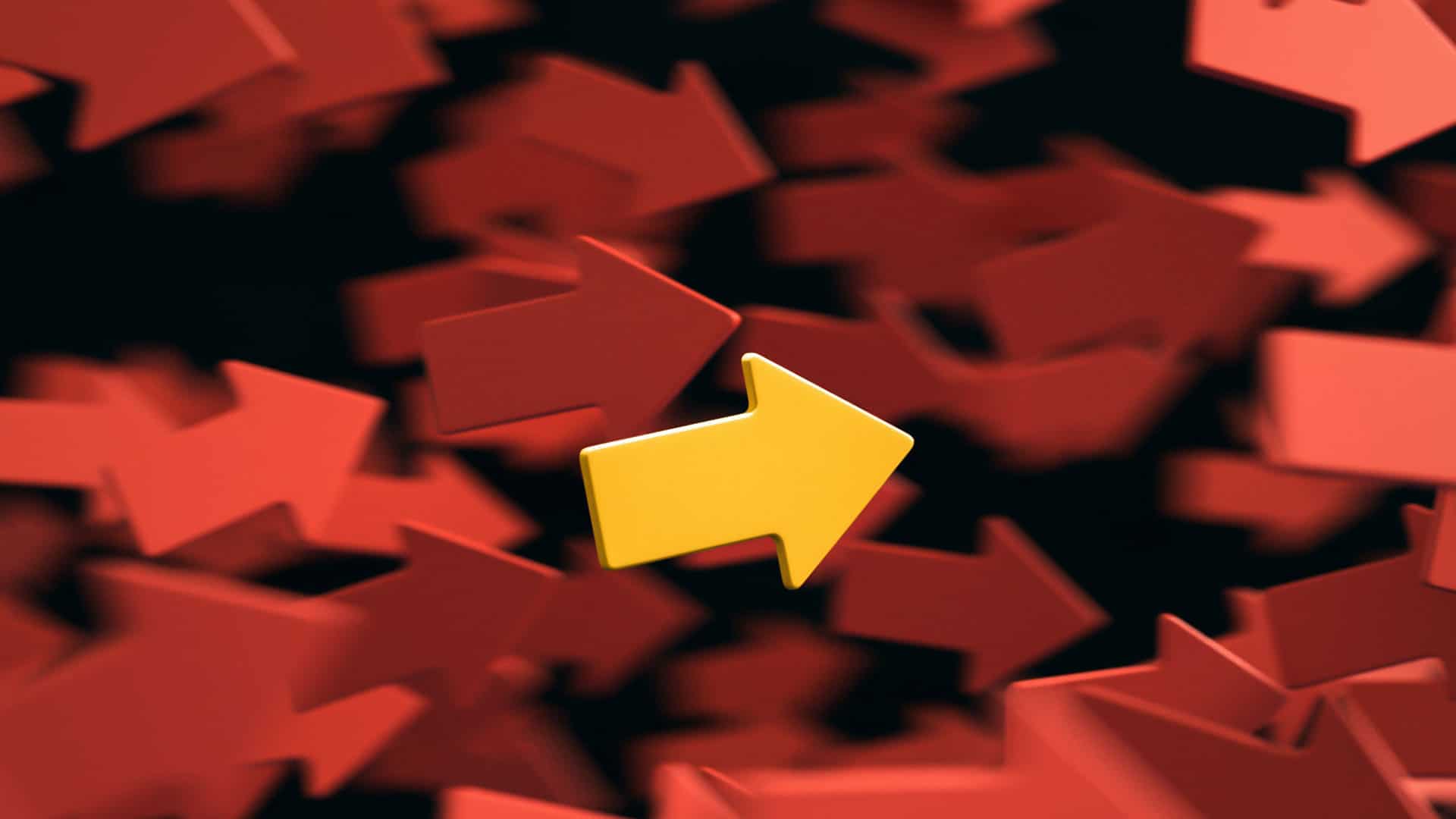 Change and disruption are constant in today's world, but they continue to gain intensity and breadth in the industry. Insurance companies will continue to face challenges on the bottom line due to rising inflation, low interest rates, increased regulation, plus increased risks from the pandemic, cyber and climate change that are already taking hold. These innumerable issues, together with the tectonic forces of customers, technology and shifting market boundaries that we have discussed are driving a fundamental change in the insurance industry. The year 2022 already provides us with game-changing scenarios that will accelerate change and create significant opportunities for those who are prepared to meet the demands of a new generation of dominant buyers, changing risks and rapid adoption of technology by customers.
The viability of the insurance industry is very connected to these customers. If we lose touch with them, both present and future, we lose business. Here are key trends that you must be prepared to respond to in 2022 to meet the demands of a rapidly changing customer and marketplace.
Millennials and Gen Z as dominant buyers (individuals and business owners) will change the loyalty of insurance companies.
Millennials and Gen Z are now the dominant buyers for insurance. They do not follow the traditional life and buying patterns set up by older generations. They are new land. They have different insurance needs and higher expectations. In our latest research, we found that they have changed in the types of insurance products needed, increased demand for value-added services and expectations for a personal issue guarantee, utilization of new data sources including IoT devices. These changes will drive demand for new, innovative products and services. Some highlights:
Trend: Millennials & Gen Z are clear leaders in the use of connected / smart home devices such as thermostats, smoke / CO detectors, video doorbells and home security devices / services, which surpass Gen X and Boomers up to 63%.
Consequence: Demand for IoT-based insurance that includes value-added services to reduce or eliminate risks will intensify.
Trend: Millennials & Gen Z expect to have different jobs (45%) and work remotely (40%) over the next 3 years and 25% will start a new business, continuing the transient aspects of this generation.
Consequence: This creates new requirements for employee benefits to be flexible and portable and the need for insurance companies to develop relationships with employees directly to retain them as customers when their lifestyle changes.
Trend: The younger generation is very interested (80%) in pricing based on driving behavior and miles driven. They are also interested in services that provide real-time information on driving safety and performance, keeping their vehicle safe and maintained, maintaining license and registration renewals and knowing the market value of their vehicle.
Consequence: Demand for UBI car insurance, as well as new value-added services, will redefine competition, customer loyalty and market leaders.
Trend: The use of digital payment apps grew with Millennials & Gen Z with Apple Pay / Samsung Pay to 53%, business apps (Amazon, Starbucks) to 73%, digital wallets like Zelle and Venmo with 68% and Bitcoin to 25%.
Implication: To adapt to this new generation's use of money, insurance companies must support a wide range of digital payment options ̵
1; both for paying premiums and paying damages.
Digital Transformation will focus on faster, better and smarter customer engagement. [19659004] The rapid adoption of digital technologies for shopping, payments and banking services home-based customers have led to a disturbance in the balance of power between established operators and new challengers within InsurTech and FinTech. Like the compressed and accelerated changes in customer behavior, the extent of the changes in market power during the pandemic is accelerating.
Customers are driving the digital shift and creating an "outside-in" view for insurers, where they must move away from a transactional focus to create holistic, compelling experiences. Insurance companies need to reinvent themselves and deliver bespoke products and highly personalized services to meet new customer expectations and keep pace with new digital leaders.
More importantly, the desire for a holistic customer experience – where digital offerings combine other products and services to help customers manage their lives – has intensified. Utilizing data with AI / ML to know, assess and engage customers is crucial to "smart customer engagement." Likewise, "better engagement" is expected, which will gather an overall picture for customers of their insurance products, value-added services and non-insurance products to an increasing degree – but is often not delivered. This leaves a gap between customers' expectations and what the insurance companies deliver – a shift in alliance and loyalty to insurers that can meet these expectations.
Just think of these two interesting approaches:
Google "Plex" checking and savings accounts are integrated directly into the Google Pay app; Google's cloud services include cyber insurance from Munich Re and Allianz.
Sofi an online lender and bank, now offers access to insurance from Ladder Life, Lemonade and Gabi as well as other financial services for life, health, wealth, and well-being. [19659019] Implementing digital transformation begins with customer-centric. A real customer focus will drive the insurance companies to deliver the opportunities that create fantastic customer experiences and generate brand excitement. To do so, you need to bring together the next generation of nuclear insurance systems, digital experience platforms and an ecosystem of other digital possibilities, such as chatbots, artificial intelligence and new data sources. The ability to channel these features requires the adoption of a modern architecture that supports simple, fast integration through micro-services or APIs running in the cloud to drive speed to implementation, speed to market and speed to value, on a large scale.

Next generation leader. see the market and technical trends as a diverse opportunity for insurance. Now they have the evidence they need to incorporate new data sources, reach new market segments, offer innovative new products that are necessary and in demand by customers — create faster, better and smarter customer experiences.

Embedded Insurance becomes the next battlefield for acquiring and retaining customers.

In this digital age of insurance, almost every insurance process quickly becomes digital and frictionless, including purchases. The advantage of adapting to this dynamic is that we go from having to "sell" people to buy insurance, to introducing insurance that is ready to be "bought" seamlessly when needed, creating a scalable, sustainable business model.

This is where embedded insurance thrives. It is an extremely effective way of overcoming the decades-long burden that has plagued the industry: insurance is sold, not bought. Built-in insurance totally changes this paradigm. Built-in insurance packages coverage or protection when purchasing a product, service or platform. This means that the insurance product is not sold to the customer ad hoc, but is instead provided as a built-in function. With it, the insurance is no longer sold because it is bought as part of something else.

Embedded insurance has a growing market presence with new entrants and through partnerships between insurance companies and other industries including GM, Ford, Tesla, SoFi, Petco, Outdoorsy, Airbnb, Uber, Intuit, Zipcar and its introduction continues to accelerate. It is estimated that for non-life insurance, built-in insurance can account for over 700 billion USD in premiums until 2030, or 25% e. If we include aspects of life and health protection, built-in insurance can create over $ 3 trillion in market value for those who enable it. [i]

As noted by a venture capitalist: "Google, Microsoft , Amazon, Wal-Mart and Tesla in insurance. Toothbrushes that help guarantee dental products. Individual and family health programs sponsored and subsidized by insurance companies. To hear about and purchase policies through the apps and people we interact with the most. All these and other aspects Built-in insurance reflects an ocean of new innovation and excitement in the industry.In the end, if we believe that more options are better, leading to quality insurance at lower prices rather than coverage that we do not need, built-in insurance will drive the most important change of how we know and handle insurance. "[ii][19659002] The real value of built-in insurance … is a sustainable business model, where we instead f is constantly fighting for future prospects and potential customers constantly make insurance easier and more appealing to buy. Imagine the market reach and the optimized business model that can challenge the status quo.

Technology and innovation redefine leaders.

Anyone would agree that innovation and disruption are related topics. Innovation is about creating a completely new approach that provides some added value. Disruption is about accepting the reality that something new is likely to change our current approach.

Leaders stand out with a stronger focus on initiatives that are crucial for creating new business models, expanding distribution channels, entering new markets, adding value-creating services and developing new products by using technology as a foundation and catalyst for innovation. From the next generation SaaS core to AI / ML, digital ecosystems, low / no code platforms, to new digital solutions, technology is beginning to reshape the market.

Jim Gillard, Executive Vice President & COO, AM Best, summarizes this briefly. "Structural change – demographic, technical, economic and environmental – redefines the insurance industry. Innovation may be gone for an insurer to address these challenges … As innovation becomes more pervasive, non-renewing insurance companies can expect to be disadvantaged by negative selection and reduced operational efficiency. "[iii]

Leaders are differentiating in the use of technology to fundamentally change the business model and innovate – two key aspects that AM Best tracks in its innovation ratings.

Last year, our research on strategic priorities in 2021 a growing gap between leaders and others with a gap of 102% and 28% respectively for lagging and followers over the next three years.This gap was almost in line with AM Best's half-year assessment where the gap between prominent / leaders to a minimum was 133% and to moderate / significant was 27% We expect this gap to continue

Yes… technology and innovation redefine insurance managers.

FinTech affects the future role of InsurTech: insurers

Banking and securities rather than insurance have traditionally led the financial services sector in technology and innovation. In 2015, InsurTech came out of FinTech with a bang and drove innovation and the use of technology. In 2022, we will begin to see an even greater influence from FinTech on InsurTech, which redefines the insurance's future role in the broader market for financial services. Some areas to consider:

Demand for economic well-being for all financial products will increase as people navigate new jobs, finances, lifestyles, risks, asset accumulation and retirement expectations. To meet this demand, new FinTechs and other companies will provide a wider range of financial products and services in insurance, wealth and banking to their customers, creating new business models that bring together different offerings for an overall customer experience.
Changing levels of trust in financial services, including insurance, have changed due to new brands and experiences.
The adoption of next-generation technologies that accelerate digitization, including automation and APIs, and the ability to scale puts built-in finance / insurance within reach of companies. Infrastructure solutions and partnerships "as a service" will serve their huge customer base. Insurance companies will need "as a service" features to play.

To meet changing customer requirements and to remain competitive where industry boundaries are fading, the development of "as a service" solutions will be a significant competitive advantage to beat current and future competition, allowing them to penetrate deeper. and wider.

For decades, the creation and development of insurance markets and products developed at a slow and steady pace. Insurance and other industries stayed within their swimming lanes. Insurers' technology, data and processes were adapted to take advantage of these opportunities – sometimes through technology updates, extensive adaptations or through new technology. But today, this business model and technology does not respond to market changes or opportunities.

One thing is for sure – the insurance landscape has changed exponentially over the past seven years due to InsurTech and it has accelerated over the past two years due to pandemics. We now have a new generation of dominant buyers who look at everything differently and who will put the change in a higher gear — which looks at embedded insurance, new customer experiences, new payment options and much more.

Technology and innovation will be mandatory to adapt and survive. Are you ready?

Join our upcoming webinar with myself and a number of leading InsurTech influencers where we will discuss and debate these and other areas of change for the insurance industry.

---

[i] Torrance, Simon, Embedded insurance: a $ 3tn market opportunity, which can also help reduce the protection gap, FinTech Futures, 4 January 2021

[ii] Sidhu, Noorjit, Embedded Insurance: A sea change in how we feel about insurance, Digital Diplomacy, 16 April 2021 [19659002][iii] Finnegan , Hopper, Imsirovic, Varvaro, Ermakova, et. al, Special Report: The Advent of Innovation, A.M. Best, 20 March 2020
Source link