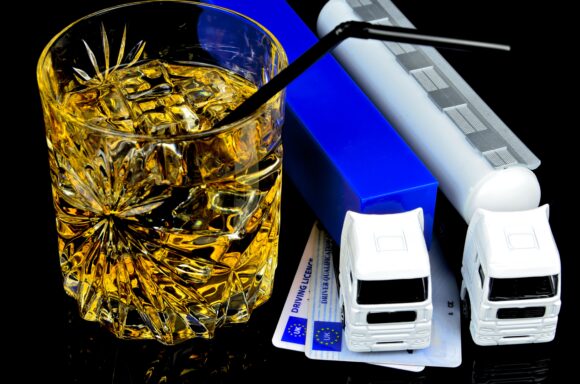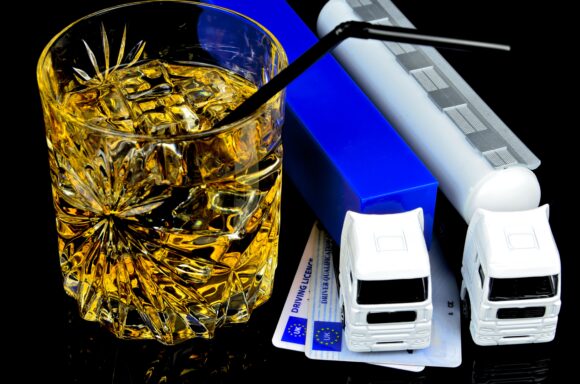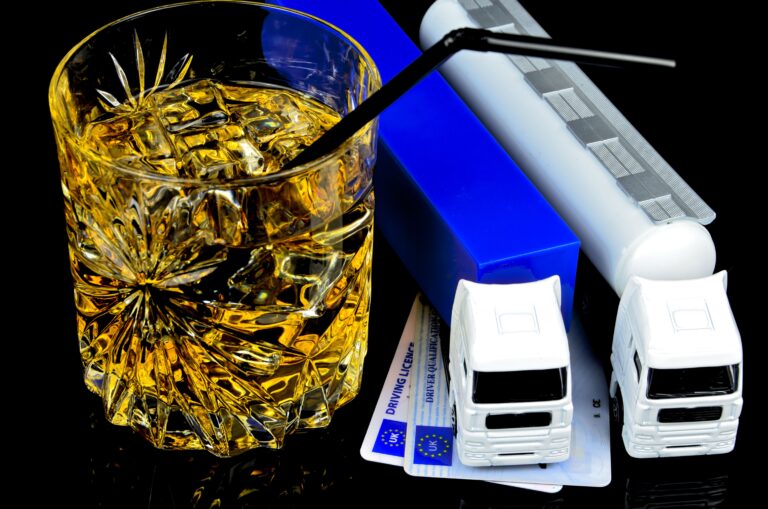 This post is part of a series sponsored by IAT Insurance Group.
Drug and alcohol violations have increased by 1
0.2% for truck drivers,
[1]
making it more important than ever for auto companies to use the Federal Motor Carrier Safety Administration's (FMCSA) Drug and Alcohol Clearinghouse.
The Drug and Alcohol Clearinghouse, implemented by the Department of Transportation (DOT) in early 2020, is an electronic database that tracks commercial driver license holders who test positive for drug or alcohol use and the results of the mandatory return to duty (RTD) protocol. The Drug and Alcohol Clearinghouse can help carriers hire better and prevent drivers from jumping jobs after testing positive, ultimately helping to improve road safety.[2]
Clearinghouse requirements apply to drivers operating a commercial motor vehicle (CMV) with a gross vehicle weight over 26,000 pounds, or transporting items that require DOT hazmat placards. Most carriers are aware of this rule, but many independent moving and storage operators are unaware of the regulation and how it relates to their drivers.
The number of positive drug test violations increased in 2021,[3] further demonstrates the importance of Clearinghouse issues. Although possession of cannabis is legal in many states, transporting marijuana across state lines is still illegal federally. A moving and storage company may face repercussions if they do not report their drivers' cannabis-related offenses to the Clearinghouse.
What should I know about the Clearinghouse?
For moving and storage fleet operators who may be trying to comply with this mandate, one of the most useful features of the Clearinghouse is the ability to engage authorized third-party service agents to report violations and handle issues on behalf of a commercial fleet. This has been in place since the Clearinghouse was founded in 2020.
A game changer and time saver, third party agents allow independent moving and storage operators to get back to work and focus on their business. Each year, a limited request must be pulled for each driver and a full request must be retrieved from the Clearinghouse when each new driver is hired.
Moving and storage fleet owners should keep the following in mind when using the Clearinghouse:
All employers are required to administer a complete inquiry to the Clearinghouse for all former and current employees for drug and alcohol violations before an employee can use a CMV.
Each year, employers must make a limited request to the Clearinghouse for all drivers currently employed.
All employers are charged a fee to carry out full and limited enquiries.
Employers are required to report violations by the end of the third business day after the date the employer was notified.
Violations remain recorded for five years from the date of the violation, or until a violation has been corrected. Drivers must complete a return to action (RTD) and follow-up tests with a substance abuse specialist (SAP).
Using third-party service agents to keep up with ongoing request work and helps keep operators in good standing. However, not following DOT standards has its own repercussions.
Consequences of non-compliance
Failure to update the Clearinghouse for each employee may result in a license downgrade for CMV drivers until an RTD and follow-up test plan prescribed by a SAP is completed. False information submitted to the Clearinghouse also exposes motorists and agents to the risk of criminal and/or civil penalties.[4]
Drivers applying for a new job must register to provide electronic consent to potential and current employers who need to make a request for the driver's Clearinghouse record.[5]
Contact IAT Insurance Group's loss control team or IAT TransGuard for moving and storage for more information on how to minimize the risk of drug and alcohol violations.
---
By Nancy Ross-Anderson
---
[1] Freightwave's "FMCSA Reported Drug Testing Violations Up 10% in 2021," 4 Feb. 2022.
[2] FMCSA "Drug and Alcohol Clearinghouse", 2022.
[3] FMCSA "Clearinghouse Monthly Report", December 2021.
[4] FMCSA "Clearinghouse FAQ: Driver Data," 2022.
[5] FMCSA "Drug & Alcohol Testing", 2022.
Substances
Trucking drugs
Interested in Drug?
Get automatic alerts for this topic.
Source link