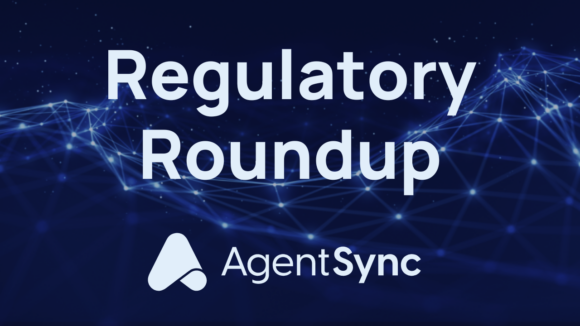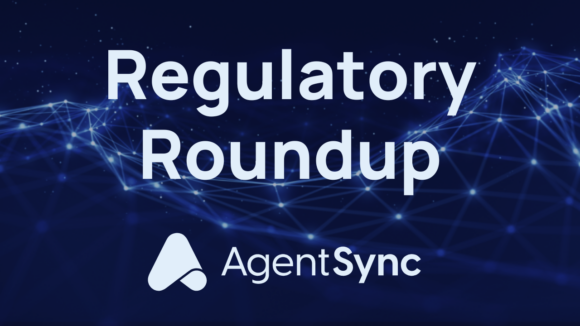 Variations in laws, compliance protocols, industry transparency and general regulatory cultures can give the impression that keeping up with changes in the industry is a bit like herding cats. So, what better way to wrangle some of the more localized insurance news than in a Regulatory Roundup?
On an ongoing basis, in no particular order or rank, we grapple with the various regulatory changes, compliance actions and commissioner decisions in our summary. As a disclaimer: There is a lot going on at any given time in these here United States, so this is not a comprehensive picture of state-level action by any means. Think of it instead as a test plate of regulation.
Crypto still headlines financial scam warnings with ̵6;pig slaughter'
Florida Chief Financial Officer Jimmy Patronis issued a warning to Florida consumers about the dangers of investing in unknown cryptocurrencies. The latest scam, the warning said, is "pig slaughtering," where fraudsters encourage investors to pump up the stock with contributions and "fatten them up." Just as investors begin to feel confident that their money will pay off well, the scammer will empty the account and disappear.
According to Patroni's office, these scams are usually perpetuated on social media or through dating sites, where new would-be lovers will encourage their dates to pay in crypto or invest in crypto to give them a common interest.
"Reports say that cryptocurrency scams have netted millions of dollars from unsuspecting crypto investors; many of them were duped through online dating apps for months," says Patronis. "You might as well kiss your money goodbye… Always remember that if an opportunity sounds too good to be true, it is."
The Louisiana Department of Insurance helped policyholders collect $129 million
In the aftermath of Hurricane Ida, policyholders faced chaos to file claims. Many insurance companies, anxious to weed out possible fraud, denied legitimate claims. The Louisiana DOI reported that the department worked with thousands of policyholders who complained that carriers improperly denied claims to resolve disputes, ultimately resulting in $129 million in additional payouts for the 2021-2022 fiscal year — that's $129 million beyond what the carriers paid in typical claims.
In Louisiana DOI's press release, Commissioner Jim Donelon said the department received 8,819 complaints, nearly 5,000 of which were related to Hurricane Ida alone.
"Our Office of Consumer Services staff is hardworking and compassionate in their efforts to help policyholders get the answers they need and the money they deserve," Donelon said. "Even as we approach the peak of the 2022 hurricane season, our office has not forgotten those who are still struggling after Hurricane Ida and the 2020 hurricanes that impacted our state. If you are having issues with your insurance process, please contact us for assistance."
The state news release said the DOI takes an average of 45 days to resolve complaints, giving both insurers and policyholders plenty of time to make their case and come to as amicable a resolution as possible.
Insurance consumers can file a formal complaint by submitting a paper form or visiting www.ldi.la.gov/fileacomplaint.
Connecticut Commissioner Mais Calls for Expanded ARPA Credits
In recent regulatory summaries, we have reported on states announcing rate requests from health insurers. While some of them are presented without comment, others have included explanations from the DOI about how general market conditions such as inflation affect insurance rates.
Connecticut Insurance Commissioner Andrew Mais in his state news release specifically addressed federal health subsidies. With the American Rescue Plan Act (ARPA), Congress expanded tax credits for health insurance and removed upper income limits for who could qualify for them.
Credits were originally set to expire on January 1, 2023. However, states had to set health insurance rates well before then, as the open enrollment season for state and federal health care exchanges is upon us.
Many states therefore chose to continue with tariff setting as if the tax credits would cease to apply. Mai's department takes a different tack.
"CID did not ask the health care carriers to assume that the ARPA extension would expire on January 1, 2023. Rather, we had already asked each carrier to explain how they used the assumption of the federal subsidy in their 2023 premium data projection so that we have the information and flexibility to quickly address any changes," Mais said.
Instead, Mais urged Congress to extend the ARPA credits. His enactment could have resulted in an attempt to reset rates before the November 1, 2022 open enrollment period, but ended up being a fluke when Congress extended the ARPA expansion credits in its 2022 Inflation Reduction Act.
Other government updates
Delaware has adopted NAIC Actuarial Guideline XLVIII effective September 1, 2022. If it seems pedantic, the long and short of it is that the guidelines establish a standardized way to calculate credit for life insurance companies that have surrendered policies and purchased reinsurance. The calculations should make it more uniform for life insurance companies that transact in multiple states.
Rhode Island passed a bill in June that went into effect in July to regulate self-storage insurance. According to the bill summary, it exempts self-storage companies and their representatives from needing producer licenses to sell limited insurance to users of storage space, as long as the self-storage insurance company provides proper oversight.
Maryland now has a new law proposed to go into effect in early 2023 that requires title producers to take 13 title-specific hours of CE, and producers who hold both life and health and property and casualty licenses must take at least six hours specific to property/casualty and six hours specific to life/health.
Ohio issued a bulletin to remind life insurance producers and companies that there are restrictions on their non-cash gifts, items, donations or other incentives for insurance sales or custody. In this case, starting July 2022, the total expenses per policy cannot exceed $250 per year.
Colorado has enacted new legislation aligning its annuity regulations with the NAIC's model. This aligns the state with a number of others that have adopted the model regulation for a best interest rule for annuity sales. If you're interested in a breakdown of roles and responsibilities, check out our analysis of the model adopted in Mississippi. The state is also seeking volunteers to reach out to Coloradans who may be DACA recipients or undocumented to enroll them in the state's health insurance initiative.
Connecticut added an authorization line for third-party administrator registration for both individuals and businesses. To act as a TPA you must have a license or registration; for more, check out the state's third-party administrator page.
Louisiana issued an advisory letter clarifying the requirements for title licenses, from creating a definition of "affiliated business" to clarifying who is a "full-time employee" and providing guidance on what constitutes a principal place of business.
FINRA issued a reminder to all firms that they have a duty to watch out for forgery and falsification of documents, even and especially when those documents are signed and authenticated via digital signature. FINRA requires firms to establish supervisory procedures to prevent these situations in the first place. However, the agency reported that it has seen an increase in concerns from both consumers and businesses that registered representatives are not waiting for consumers to open accounts or authorize transactions.
While these points of interest are not comprehensive, our knowledge of producer licensing and compliance maintenance is. See how AgentSync can help you look smarter today.
Substances
Florida law claims Louisiana Connecticut
Source link