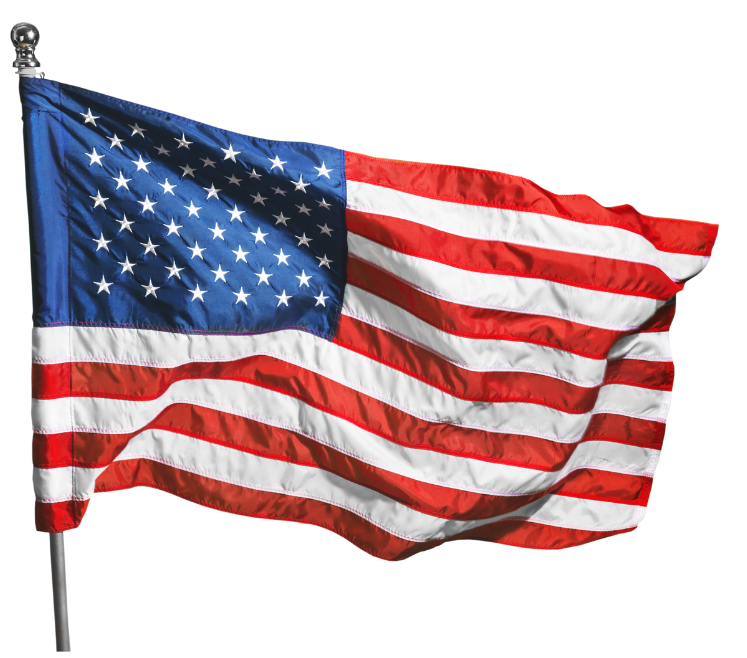 After a short break (even if it feels like an eternity), our annual flag exchange program has returned! This event is designed to honor our flag, Flag Day and the many men and women who have served our flag, both current and past.
In 2019, we handed out about 150 flags and collected twice as much.
Here are the details of our flag exchange
From 1
3-17 June, bring your broken flag to our office and replace it with a new 3 ′ x 5 ′. We have a limited range of flags to give away, so do not delay (note: we reserve the right to limit the number of new flags per person so that we have enough for others).
You can come at any time during our office hours – Monday to Friday 9-12 and 13-17.
All broken flags will be given to the US Legion for proper disposal.
Did we mention that this is FREE ????? No cost, no obligation – just bring your broken flag to our office and replace it with a BRAND NEW (flags purchased via American Legion Flag & Emblem).
How you can help us make this event a success
Change a flag or bring a friend or family member to change.
Share our posts on social media to help spread the word (like us on Facebook if you haven't already).
Post a picture of your new flag on Facebook and tag our page (again you have to LIKE our page to tag us) so we can enjoy your flag with you!
Tell friends / family – this is the perfect time to pull back your broken flag!
What is Flag Day?
On June 14, 1777, the Second Continental Congress passed a resolution stating that "The flag of the United States is 13 stripes, alternating red and white" and that "the Union is 13 stars, white in a blue field, representing a new constellation" (13 are for the original 13 colonies).
In 1916, President Woodrow Wilson marked the anniversary of this resolution by setting June 14 as Flag Day.
In 1949, Congress permanently set the date as National Flag Day.
The week of June 14 is called National Flag Week and all Americans are encouraged to fly American flags during that week.
There have been 27 different versions of the American flag.
The colors actually stand for something – red symbolizes harshness and bravery, white symbolizes purity and blue represents vigilance, perseverance and justice.
Five American flags have risen to the moon.
The current flag design was created by a 17-year-old Ohio student (Robert Heft) who submitted the design to a competition in 1958. It was selected as the winner by President Eisenhower.
The flag can be displayed for all 24 hours, provided it has proper lighting so that it can be seen in the dark.
We hope to see you! This event is one of our favorites and we are very happy to be able to take it back. Please help us spread the word! If you have any questions, please call us at (937) 592-4871. A big THANK YOU to everyone who has supported this event before!