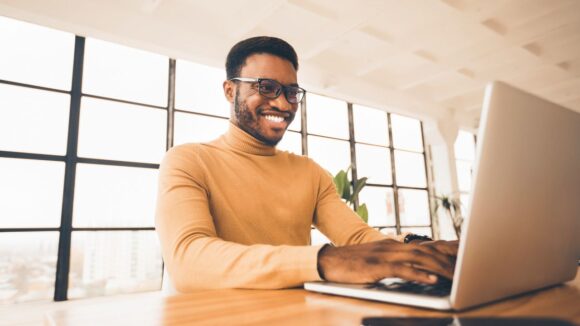 Do you know if your top producers are happy and satisfied? These important people help increase sales and are key players for successful carriers. For example, they can upsell an umbrella policy to a customer, resulting in more carrier revenue. Or they may do some real estate risk work to save a carrier from unnecessary exposure risk. So it is imperative that you treat your producers well.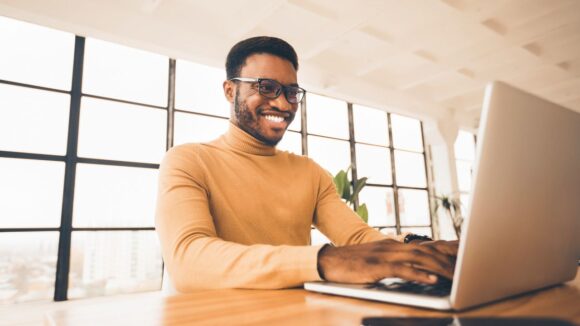 But outdated technology stacks, awkward onboarding, and an overall subpar producer experience are working against your other efforts to retain talented producers.
We will observe a day in the life of a successful producer named Mary, to show how her experience with a carrier affects her daily work efficiency and satisfaction. Keeping these producers happy and satisfied is just as important as keeping your customers happy.
We'll also discuss the elephant in the room: an aging workforce in the insurance industry and who might replace them. What makes the Amazon One-Click generation want to replace their seasoned insurance predecessors? The on-demand generation requires 21st century industry tools, and the insurance industry will need to provide them to attract the best talent. The insurance business is changing, but it's not going away – as Dean Winters portrays in 24/7 TV commercials, "Mayhem" is always just around the corner.
A captive producer vs. an independent producer
Whether you are a captive producer or an independent producer, you generally have the same goals, but your operator relationship is very different.
A business insurance producer works for one insurance company, and that is the only company they work for. In some cases, producers receive leads and a salary in addition to their commissions. In addition, some get administrative support and an office to start up. In exchange for undertaking these administrative tasks, carriers pay much smaller commissions.
An independent producer may offer insurance from several insurance companies. These professionals have more freedom, but also retain all the risks involved in running a business. They must be able to cover overheads, administrative support and marketing. These professionals are very busy writing up business for multiple carriers.
Independent producers are under significant pressure because they are running their own show. Being as efficient as possible is important, because getting caught up in the details takes them away from selling and serving their customers. When a carrier needs 30 days on average to onboard producers, it can be frustrating, because time is money and producers know they need to spend as much time with customers and prospects as possible. AgentSync can speed up this process exponentially with producer onboarding taking as little as a few minutes.
A day in the life of Mary, an independent insurance producer
Mary started as a captive agent in the industry decades ago before branching out to run her own agency. At various times she has had a few employees to help her, but Mary is running low and she is working hard to maintain her reputation and lifestyle. Many of Mary's clients are now friends too, and at 58, with her children grown, she has her eye on retirement. Let's take a look at what a typical day might look like for her.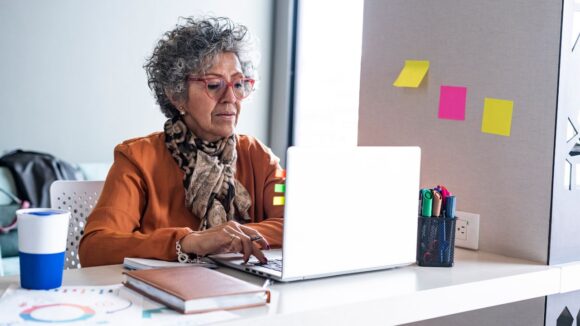 Monday:
6 in the morning
Mary laces up her tennis shoes and runs out onto the treadmill with her beloved bulldog, James (yep, he runs). Health and wellness is a top priority for Mary and it helps her navigate the busy and sometimes stressful world of an independent producer.
7:30 in the morning
Mary logs into her laptop and begins checking emails from customers, prospects and operators. Mary tries to maintain good email hygiene by only checking emails three times a day so she can focus on what pays her bills: serving her existing clients and finding new leads. In addition to her impeccable time management skills, she also pays special attention to carriers investing in technology so her mornings aren't eaten up by a paper shopping spree.
AgentSync Moment: Automation can help her save a huge amount of time with less data re-entry and the hassle of going back and forth between license administrators.
9 in the morning
The golden hours begin. This is the most crucial time period, as these are the sales generating hours. Mary has been a producer for decades and has always set aside this time to generate income. She uses these hours to assess any new customer needs that may have arisen. She also discusses various policies with clients while providing the absolute best service she can. Video meetings and phone calls eat away at her during these important hours. If she has particularly successful customer service, she can also generate more business from referrals, keeping her marketing costs low and productivity high. The more time Mary can spend focused on clients during these golden hours, the better her business is.
AgentSync Moment: To make life easier for producers like Mary, AgentSync partnered with Varicent to create a powerful end-to-end producer management solution. Varicent is the leader in Incentive Compensation Management (ICM), and between the two programs, Mary knows that her operator validates that she is licensed for every commission it pays her, making payouts faster and reducing the risk of her getting a refund if she makes a mistake in a customer meeting. Commission dollars anyone?
Dinner
A quick walk with James and off to a client lunch where she hopes to sell an umbrella policy to a long term client and get a nice referral for the clients son.
2 p.m
Mary checks email and voicemails. Being an independent producer, she also needs to spend a lot of time promoting her business. After writing many emails, she creates a quick blog post about life insurance for her website. This is one of many marketing activities that keep Mary busy beyond selling insurance.
AgentSync Moment: Less time chasing paperwork for manual verification of operator compliance means more time for Mary to spend both in her business and her business.
3 p.m
Like many professionals, Mary must also complete continuing education (CE) credits to stay current with her insurance licensing requirements. At 3 p.m., she takes a few hours to study insurance ethics.
AgentSync Moment: Mary is also quite fond of operators using AgentSync Manage, which offers a producer portal that allows her to spend less time providing CE compliance information to the state and various operator partners, and more time actually studying.
17.00
Mary writes and answers more emails (her last round!) and invites an old friend to an early dinner. She squeezes in a customer call on the way home.
AgentSync Moment: A day in the life of an independent producer, like Mary, is pretty hectic and that's exactly why efficiency is absolutely critical.
19.00
Mary settles down with James in front of the TV before winding down for the day and taking a look at her own retirement strategy. She is nearing the end of her career after all.. She has a lot of industry knowledge and this experience is not easily replaced. What can a carrier do?
The Great Resignation and the Insurance Industry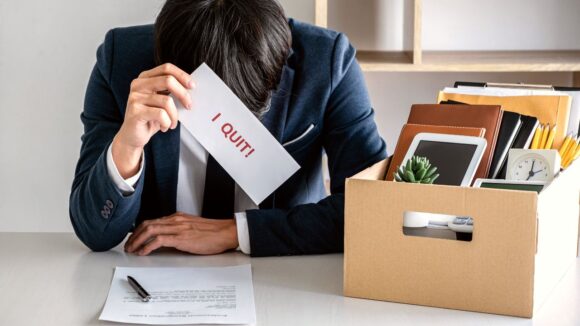 "The Big Layoff" or "Big Quit" are the latest buzzwords in popular culture to describe the seismic changes in the labor market in recent years. The reasons behind these moves are up for debate, but there has been an inordinate amount of job hopping in addition to workers retiring.
The insurance industry is no different. If we look at it more closely, there is a great migration out of the insurance industry and onto the golf course or picnic with the grandchildren. According to Richard Lavey, CEO of Hanover Agency Markets at The Hanover Group, about 400,000 insurance professionals are expected to retire soon. These departures could pose a problem if the industry is unable to attract the necessary talent to fill the shoes of these highly experienced insurance professionals.
The insurance industry has a reputation for being slow to change. Uncle Jim had a nice career working for a carrier but younger generations are a harder sell. Why is it like that? Well…. because they are different. Millennials value different things than baby boomers, who value different things than Gen-Xers, who value different things than Gen-Zers.
Whether it's producer or compliance staff experience, the technology you use can be a great recruiting tool (or not). Your technology stack does more than just create efficiency and higher revenue, it also speaks volumes about you as a carrier.
Carriers that offer Mary and the next generation of producers a wonderful producer experience will thrive as the industry and those who work in it continue to evolve. Less hassle makes for a better day for the people writing business for you and helping you reach your revenue goals.
Customer satisfaction ranks high on the list of carriers, but producer satisfaction should also always be a focus. Learn more about how AgentSync can help you attract the best talent and keep your existing high performers happy by offering a seamless and automated onboarding process and compliance platform.
Source link