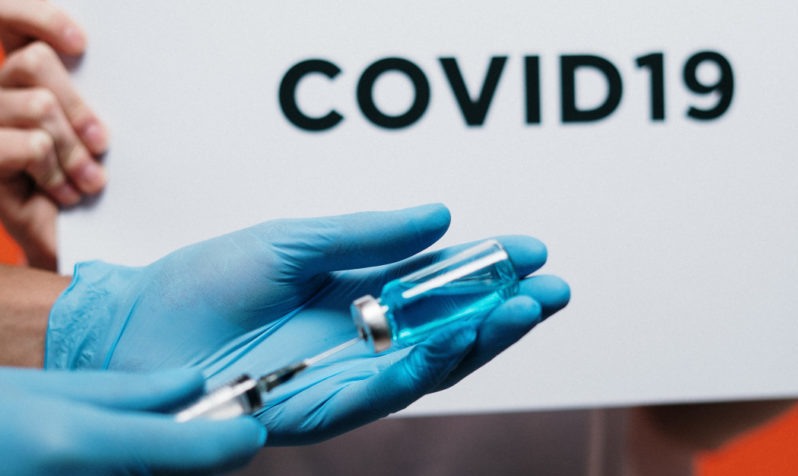 Save as PDF
On 16 December 2020, the Equal Employment Opportunity Commission (EEOC) issued its first direct guidance to employers on COVID-1
9 vaccines. The EEOC is responsible for enforcing federal laws against discrimination against jobs and harassment.
As we pointed out in a previous blog post, employers can make the vaccine mandatory, subject to federally protected disability exemptions and sincere religious beliefs. EEOC guidelines provided further explanations to employers regarding these exemptions, including documentation to support the request and how to handle a worker when housing is not possible.
Disability Exemption
For disability exemptions, the ADA allows employers to have a qualification standard that includes "a requirement that an individual not pose a direct threat to an individual's health or safety in the workplace." If this affects an individual with a disability, the employer must show that an unvaccinated employee would pose a "direct threat" to the individual's or others' health and safety that cannot be eliminated through reasonable accommodation, including teleworking or temporary leave
Religious Exceptions
For exceptions due to religious beliefs, the employer must provide reasonable solutions unless it constitutes an unnecessary difficulty, which is defined as more than de minimis or unnecessary burden on the employer.
Administration of the vaccine – ADA and GINA
If an employer prescribes the vaccine, or agrees with a supplier to administer, the medical screening issues before vaccination are subject to ADA standards for disability-related inquiries, ie. must be work-related and in line with business needs. In addition, GINA (Genetic Information Nondiscrimination Act) prohibits an employer or supplier who works for an employer from asking questions related to genetic information. Therefore, the employer may want to demand proof of vaccination – which is not a function-related issue – rather than jumping through the legal hurdles of administering the vaccine.
These guidelines from the EEOC provide answers to many questions, but also leave unanswered questions and raise new ones. Employers should keep in mind that guidance from public health authorities is likely to change as the COVID-19 pandemic develops. Therefore visit https://www.eeoc.gov/wysk/what-you-should-know-about-covid-19-and-ada-rehabilitation-act-and-other-eeo-laws to follow the most up- up-to-date information on maintaining safety in the workplace.
Source link