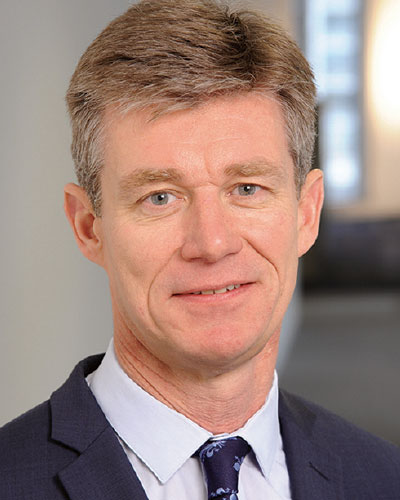 Finding effective, safe therapies to treat pain and help injured workers return to work remains a major challenge for the workers' compensation industry.
While progress is being made, there are still limited alternatives to opioids, which were widely prescribed starting in the 1990s, but in the last 10 years have been used much less frequently as abuse and dependence problems were discovered.
In worker skills, the drugs were a scourge for many injured workers, sedating their body systems and impairing their cognition for long periods, preventing them from returning to work.
But as we report here, various studies show that opioid prescriptions in comps have declined dramatically over the past five years and more, and the notoriety of the drugs, not to mention the multibillion-dollar debt settlements, will likely mean their use will decline further.
But like many other substances or materials that were once widely used but are now banned or restricted—for example, the fire-resistant properties of asbestos made it an extremely useful material in construction and other industries before its deadly toxicity became apparent—the benefits of opioids are real .
One of the reasons their use became so widespread was that they were very good at what they said on the packaging – they relieved pain. And so far, other options are limited, as chronic pain continues to be a problem in treating injured workers.
Other drugs now used to treat pain come with their own side effects and risks, which is why doctors and pain relief experts are looking for alternatives that don't involve medication.
However, the results are mixed. For example, in a recent study published by the Journal of the American Medical Association that compared the treatment of low back pain in veterans treated with medication and those treated with cognitive behavioral therapy sessions, the drugs won. The CBT treatment was still considered effective in reducing pain but not as effective as the medication.
The study's authors concluded that both pharmacological and behavioral approaches were reasonable options for chronic pain.
Although the study was relatively narrow in scope, it illustrates the difficulties involved in managing pain – taking a pill is a quick and easy way to get relief, but slower, seemingly less effective therapies may be the wisest choice in the long run the race, especially if they get patients healthy and back to work faster.
Workers' comps and doctors have already made progress toward a more nuanced and painstaking approach to pain management, but there's still some way to go. Medicines, including some powerful drugs, obviously still have an important role to play, but other treatments such as CBT, physiotherapy and massage therapy are being tried and tested. Methodical, clear-eyed analysis of all options is critical for the industry to avoid another rush to a simple but fatally flawed approach to managing pain.
Source link