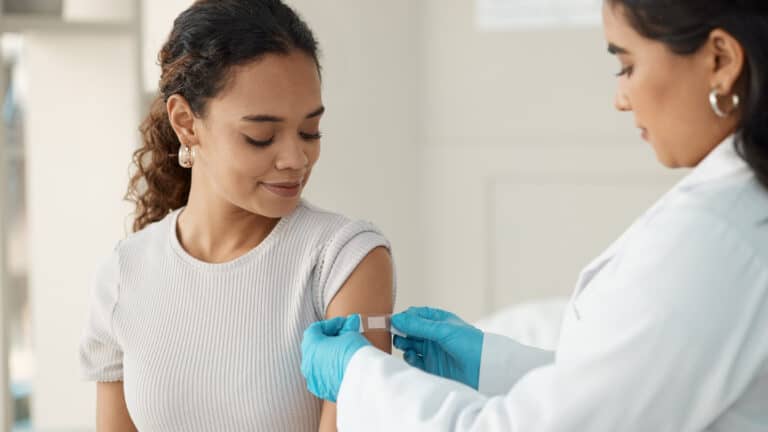 Preventative care is an important part of managing your health and making sure you catch potential problems early, so you can live a longer life. Preventive care not only reduces your chances of developing a serious health condition, but you can get most of these services at no cost because most are covered by your health insurance. That means there's no reason for you to neglect your health, so keep reading for some tips on how to manage your preventative care.
Tips on how to manage your preventive care
Preventive care allows you to identify health problems such as diabetes or high blood pressure early when it is possible to treat the condition in its early stages. Vaccinations are also considered preventative because they can protect you from a range of diseases, including chicken pox, tetanus and seasonal flu.
Here are some preventative care recommendations you should ask your healthcare provider about:
Annual physical: Every year, you should schedule a physical exam, which includes screenings for high blood pressure, cholesterol, and more.
Cancer examinations: Unfortunately, cancer symptoms often do not appear during the early and most treatable stages, so it is crucial to screen for it during certain periods of your life. Women and men should both start having colorectal cancer screenings at age 45. Women should also schedule mammograms and Pap tests, while men should screen for prostate cancer through prostate-specific antigen (PSA) tests.
Childhood vaccinations: There are many vaccinations available for children that can keep them protected, including hepatitis A and B, measles, chicken pox and MMR (mumps and rubella).
Adult vaccinations: Some of the immunizations available for adults include Tdap (tetanus, diphtheria, and pertussis) boosters and shingles and pneumococcal conjugate immunizations.
Flu shot: Getting a flu shot can significantly reduce the risk of infection. Even if you do get the flu, the vaccine can reduce the severity of your symptoms and potentially keep you out of the hospital.
Preventive care, as the name suggests, only refers to the care you receive before a problem occurs. For example, if something is detected, and you need treatment during the procedure or follow-up treatments to correct a condition, these services would not be considered preventive. Additional diagnostic tests and screenings are also generally not considered preventive care.
If in doubt about what is considered preventive health care, contact your insurance company to clarify any questions you may have.
Protect your health with preventive care
Your health is important. Detecting a disease or condition in its early stages can help prevent the condition from worsening and developing into a health hazard that is more difficult or expensive to treat. Make sure you keep up with your regular check-ups. If you have any questions about what qualifies as preventive care, contact your health insurance company for the answers you need to protect your health. The better you take care of your health today, the better your tomorrow will be.
Source link