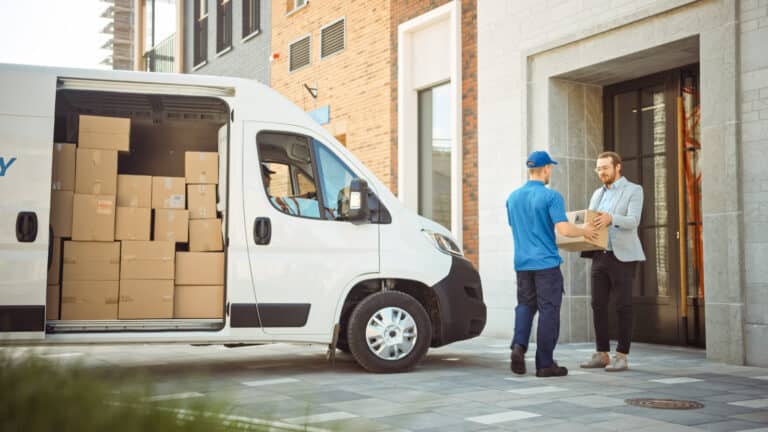 For motor vehicles used in business, it is important to ensure that you have commercial vehicle insurance cover. Personal auto insurance policies are not designed for vehicles used for business activities and will refuse to pay for accidents if a vehicle was engaged in business activities. When you have commercial auto insurance, the policy can cover family members who perform business duties, employees, and others who drive a covered vehicle.
What does commercial auto insurance cover?
If you have a vehicle that you plan to use for business purposes, it is critical to purchase coverage for it prior to any business use. You want to make sure that you and any other drivers driving it are protected every time the vehicle is used.
The coverages provided in a commercial vehicle policy include:
Damage to property: If your business vehicle collides with someone else̵7;s vehicle or property, this can help cover the costs of any property damage as well as any legal fees you may incur.
Liability for bodily injury: In an accident, people can be injured, so this coverage can help pay medical expenses associated with any injuries. It can also help pay for death that may result from the accident as well as legal fees.
Combined single limit: While liability policies tend to provide separate limits for bodily injury and property damage claims, single-limit combined policies provide the same dollar amount of coverage per occurrence for bodily injury or property damage, regardless of how many people may have been involved.
Medical payments (no fault/personal injury): If the driver or passengers in your business vehicle are injured in an accident, this covers their medical expenses, regardless of who was at fault.
Uninsured motorist: If you or the driver of your business vehicle is involved in an accident with an uninsured driver or a hit-and-run driver, this can help cover the costs of medical expenses and property damage.
Collision: If your business vehicle is in a collision with another vehicle, the damage is covered by collision insurance, up to the insurance limits.
Extensive physical damage: Accidents are not the only risks that your commercial vehicle may encounter. If it is damaged due to flood, theft, fire, vandalism or other perils, this coverage, based on the perils covered in the policy, can save you from serious financial damage should other problems arise.
If you have tools, materials or fixtures that you transport from one location to another in a business vehicle, these are not covered by your commercial auto insurance. These items can be protected with a business owner's policy.
If you plan to use your vehicle for your business, it is crucial to get it insured before you start using it, so that you are protected. We understand that choosing the right insurance can be difficult, which is why our knowledgeable insurance agents are here to provide the advice and guidance you need to make the best choices for your business, your budget and how vehicles are used in your business.
Source link