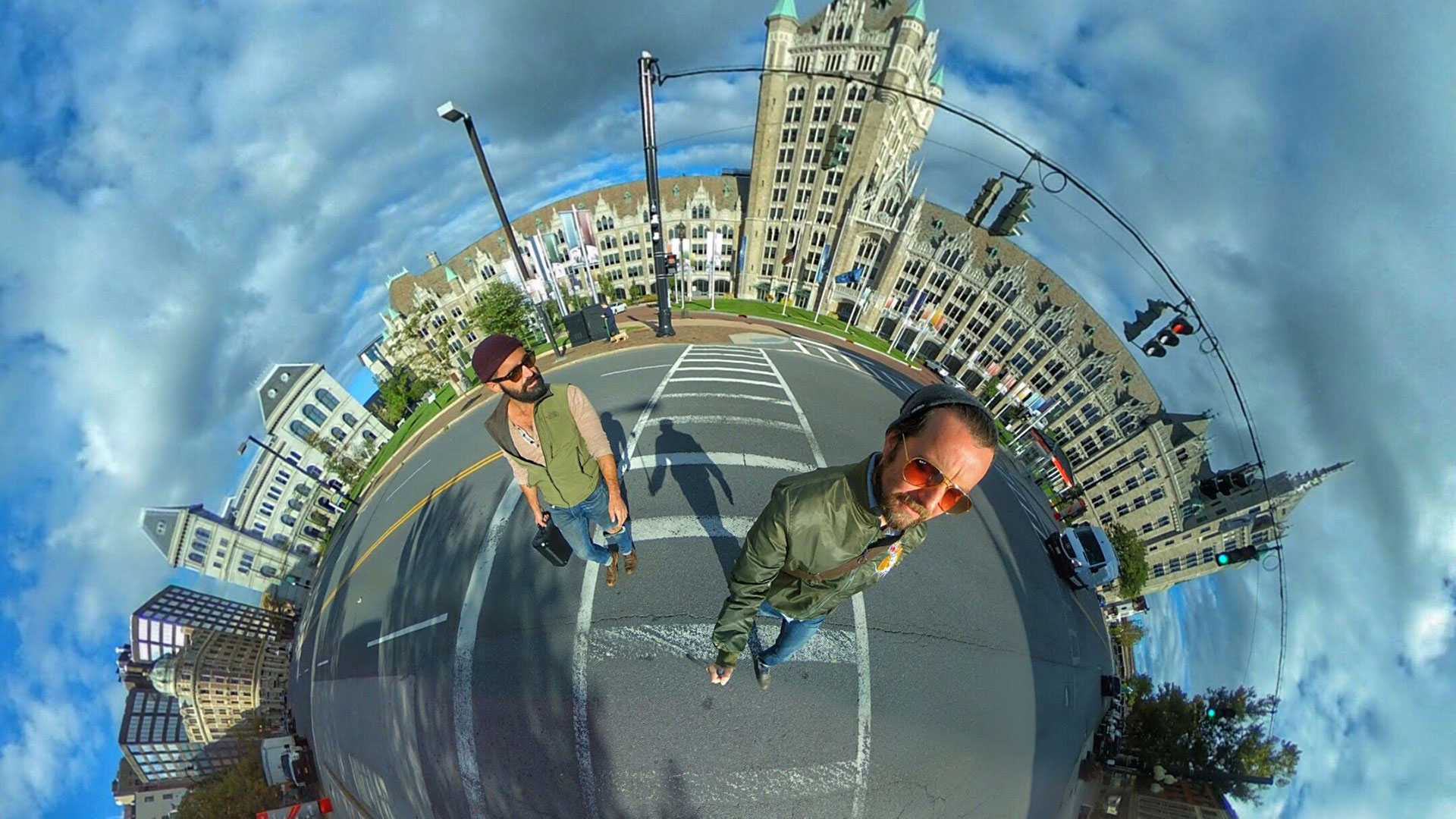 Nothing satisfies an insurance customer more than having a positive personal interaction experience with any company — even their insurer. All that is required is to meet their expectations of a personal, smooth experience for a requirement, a purchase or a routine contact such as invoicing and payments. It's about creating the "Amazon experience" for insurance.
Of course, the opposite is true when these interactions are different, frustrating, complex, superfluous. Customers become disillusioned and dissatisfied with the insurer.
It would be encouraging to report that all insurers are making great strides in their efforts to improve customer experience features through new digital tools, data and processes. But while some insurance companies are getting better at digitizing customer engagement features, the sincere reality is that most people are delaying.
The challenges are well known: Customers do not want to go to different portals or apps for service, invoicing or receivables. They do not want to be stuck on a landing page on the web, staring at a screen and wondering which button they need to press to get to the next step. Or, if they navigate to the right page, they get miffed when they have to enter personal information several times when they need to switch from one screen to another. They want a holistic, personal experience. In Majesco's customer survey 2020, we found that insurers needed to rethink the scope of what they offer customers, from a transaction to an experience that included the risk product, value-added services and a compelling overall experience.
Majesco, in combination with KPMG LLP Insurance practice, offers a new solution to achieve a 360-degree customer experience based on Majesco Digital1
st®
Insurance platform that enables customers to easily, holistically contact with their insurers. [19659002] Behind the customer view, this innovative solution is as impressive as it is powerful. The solution is a customer experience platform that provides a 360-degree capacity for commercial real estate and claims customers (P&C) to seamlessly connect to insurance companies' front, middle and back office systems and with value-added services without the customer actually realizing it. They do not need, or should need, care about the details that happen behind the scenes … they just need to get their information or task done quickly and painlessly.
Majesco leveraged the KPMG Connected Enterprise feature, a modular and flexible delivery method, created to help insurers define and customize customer experience ambitions, set strategies, customize solutions for targeted organizations, and quickly benefit customers and insurance companies.
If nothing else has become clear in the past year, we have all learned that customers of all ages – perhaps necessarily – have become better informed about how digital technology is fundamental to today's commercial landscape. It seems that we all want better contact with companies and we have become better educated on how to use technology that we may have avoided using just a short time ago. We order much more online, scan and send documents at the touch of a smartphone, use chatbots to communicate our needs, and we become increasingly impatient with companies that do not have digital features.
The new 360-degree customer The experience solution is designed to offer customer experiences that place great emphasis on choice, speed, convenience, transparency and clarity. These requirements are the reason why the head of insurance worldwide continues to accelerate operational digitization efforts.
The recently released 2021 KPMG Global CEO survey shows that 45 percent of respondents said their insurance companies have "greatly accelerated" their digitization. -adgrade efforts since the COVID pandemic began and place their organization "years in advance where we expected to be." Another 55 percent said digitization advances "have accelerated by a few months."
These drivers are expected to intensify. Forrester reports that digital customer-service interactions will increase by a further 40 percent in 2021. [1] Furthermore, Gartner reports that corporate customers develop a strong preference for business-to-business self-service, with 44 percent of Millennials preferring no human interaction. [2]
Majesco Digital1 pc ® 360-degree customer experience initiative, together with the KPMG Connected Enterprise program, offers a next-generation user-friendly experience solution including:
A cloud-native, multi- tenant, low code / no code digital platform that hosts a plug-and-play ecosystem, supported by a large amount of content.
An EcoExchange insurance market that acts as a partner ecosystem hub. It uses third-party services with a standard semantic layer that enables easy integration and a real "plug and play" environment for traditional and InsurTech partners. Eco-Exchange provides a wide range of partner apps (such as Lexis Nexis Risk Solutions, Verisk, Twilio, Splice and Chase, among others) that can perform countless functions.
An opportunity for fast data entry with pre-population of forms that utilize outstanding reserve reserves, machine learning, deep learning and natural language processing.
This next-generation digital experience for customers represents a critical response to the need that insurers are increasingly in right now: an existential requirement to stand out in a crowded and increasingly flexible, highly competitive industry. We believe that success requires a range of solutions built around the customer.
In our opinion, customers will be drawn to insurance companies that excel in procurement tasks, complex service tasks, easily handle payments and handle claims. Insurers struggling in these areas due to older IT reasons can face serious challenges in a very short time.
For these reasons, we believe that a 360-degree view of the customer provides a way to recognize and manage customers' needs in a single place. The idea behind the 360-degree view is to let insurers deliver exceptional and consistent experiences across the entire value chain.
Instead of offering various apps, portals and interfaces for sales, invoicing, payments, receivables and policy services, Majesco Digital1 pc ® solution provides access to all these features (and more via partners) from a single platform for customer engagement. The platform is intended to enable connection to the range of backend systems to meet several needs, which is the basis for a holistic, optimal customer-friendly experience.
Using the Customer-360 capability, customers engage a dashboard that links them to services they need at any time, giving them a holistic, holistic view of managing their policies. The digital platform's strategy simplifies the interaction for the user and can be visualized as follows: [3]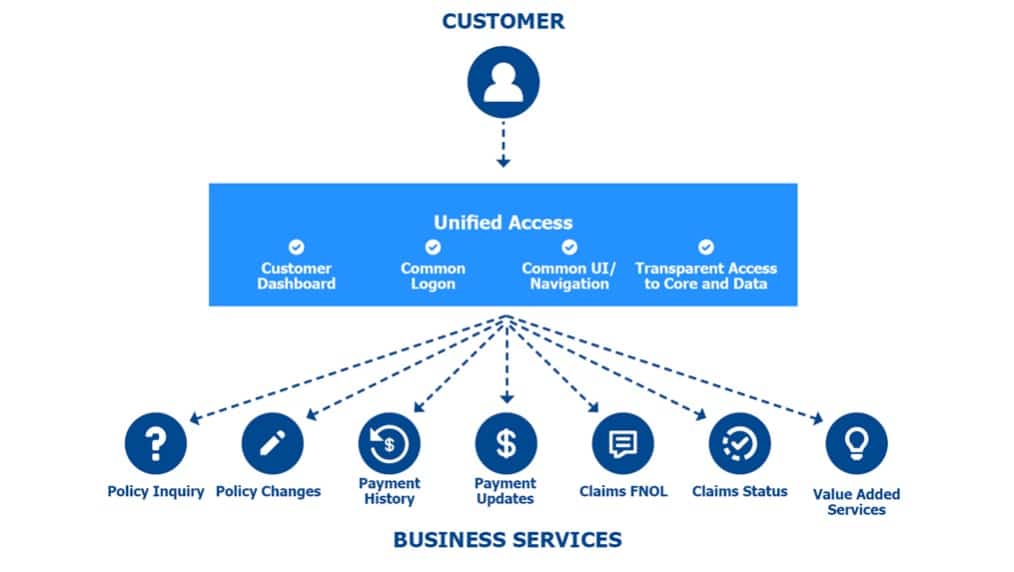 Knowing customers' wishes, insurers would be well served by thinking like a customer and then conducting a thorough investigation of current ways they interact with customers throughout the life cycle of politics. Where are pinch points and gaps displayed? Insurers must perform a clear inspection of their IT functions and pay special attention to how the IT components do or do not support customer interaction. Insurance company executives must now decide whether to invest in digital platform technology that enables the customer 360 view. If not, they need to understand if the decision will put the business on a path where growth through better customer experience will be unlikely.
As we enter the new decade, the future of insurance is rapidly evolving with robust digital business models. Coming from the COVID era, Majesco and KPMG are committed to helping insurers keep their customers happy through next-generation user experience technology. With the belief that customer retention depends on customers' perceptions of insurance companies, it is time for insurers to invest in capacity and tools that create enhanced customer experiences and help growth in this competitive environment.
Co-author:
Mike Adler, Rector, KPMG
Denise Garth, Chief Strategy Officer, Majesco
---
[1] Forecasts 2021: It's about empathy, digital and virtualizing customer care, Ian Jacobs, Forrester, October 2020. [19659002] [2] Future sales 2025: Delivering demand for B2B buyers for digital options, Rama Ramaswami, Gartner Group, December 2020.
[3] Customer experience in action: A strategy for customer service in the digital age, Karen Furtado and Mark Breading, Strategy Meets Action, April 2021
Source link